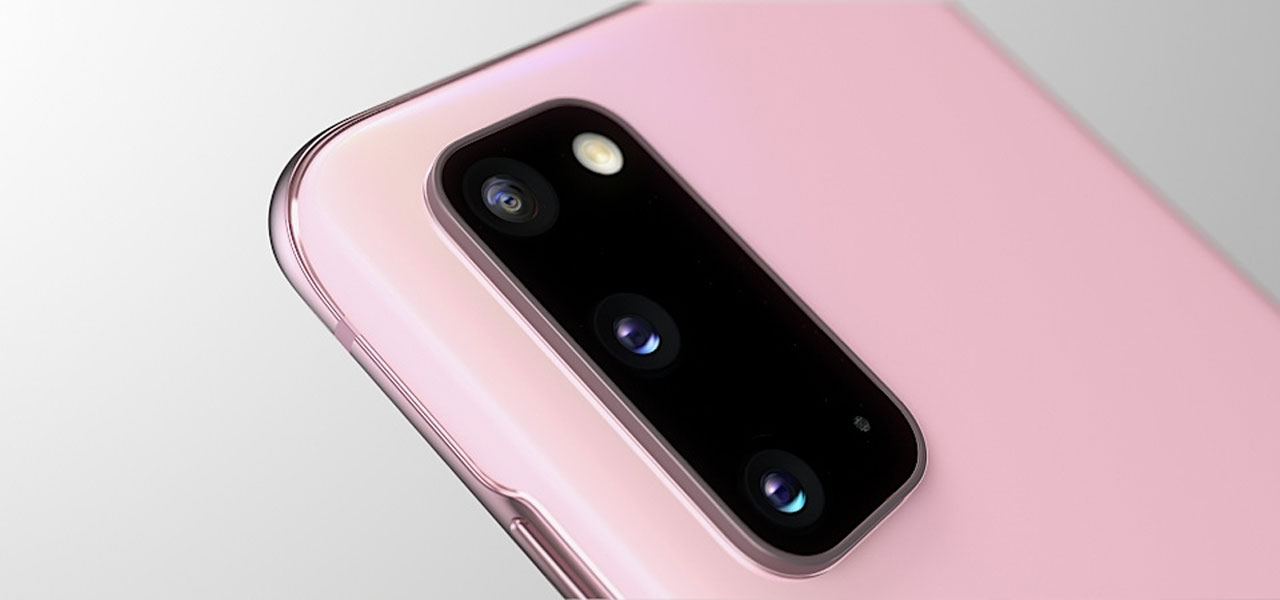 12 Feb

When is the Samsung Galaxy S20 series release?

The Samsung Galaxy S20 series was announced yesterday, February 11th, 2020 and it's got everyone thinking, 'when is the Samsung Galaxy S20 series release?' Samsung's unpacked event saw the announcement of the Galaxy, Galaxy S20 5G, Galaxy S20+ 5G and the Galaxy S20 Ultra 5G.

Tech-giants Samsung have made huge improvements in the S20 series, including 3 out of 4 phones being 5G compatible. Secrets have been spilling for months surrounding what Samsung had to offer. Finally, they've shared all the right secrets!
Samsung Galaxy S20 Series Pre-Order Date
Pre-order for Samsung Galaxy S20 series starts following on from the event.
It's always a great idea to pre-order your chosen handset. This way, you make sure you're one of the first people to get your hands on the next big thing from Samsung. You can ensure you get the first batch of stock. No one want's to get caught up in the crowd of customers ordering.
Samsung Galaxy S20 Series Release Date
The new Samsung's will be dispatched starting March 13th, 2020. Phones will start arriving with customers from Saturday 14th, ready for the weekend ahead. We're sure you will start seeing lots of reviews of the different S20 handsets popping up way before then. All these reviews are perfect if you are struggling to make up your mind.
What colours can I order?
Samsung have introduced a few new colours to the scene for selected handsets in the S20 range.
The standard Galaxy S20 and S20 5G will be available in cosmic grey, cloud blue and cloud pink. The S20+ is available in cosmic grey, cosmic black or cloud blue. The S20 Ultra 5G is only available in cosmic grey or cosmic black.
Which S20 should you get?
With such a wide choice of handsets, you're probably slightly spoilt for choice and struggling to decide which s20 to go for. To narrow down your search, you first need to decide if you want a 5G compatible handset or if you aren't too bothered about that. If you need a 5G phone, that cuts out the option of the Galaxy S20. If you're in search for the best new Samsung but have a budget to stick to, the Galaxy S20 may be for you.
In regard to the 3 other handsets, you'll need to decide what size screen you want. For people who think big is better, you will want to get your hands around the S20 Ultra 5G. Samsung have given this phone a massive 6.9-inch infinity-o screen, the biggest in the range. If you're someone who prefers a smaller screen, you might find that the smaller S20 5G handset with a 6.2-inch screen is perfect for you.
The last thing you may want to consider is the level of profession given by the cameras on the phone. For people who don't take too many photos, the S20 and S20 5G might be for you. With a triple-lens camera, you'll still be able to take pictures that seem so life like, people will be knocked off their feet. The S20+ offers an even more realistic photo with a quad-lens camera on the rear. This is great for action shots or taking photos of you're favourite places however, if you need the best camera out there, the S20 Ultra 5G is for you. Offering a quad lens camera, you are sure to get the highest level of detail.
If you're in search of an upgrade full of profession and skill, look not further than the Samsung Galaxy S20 series.