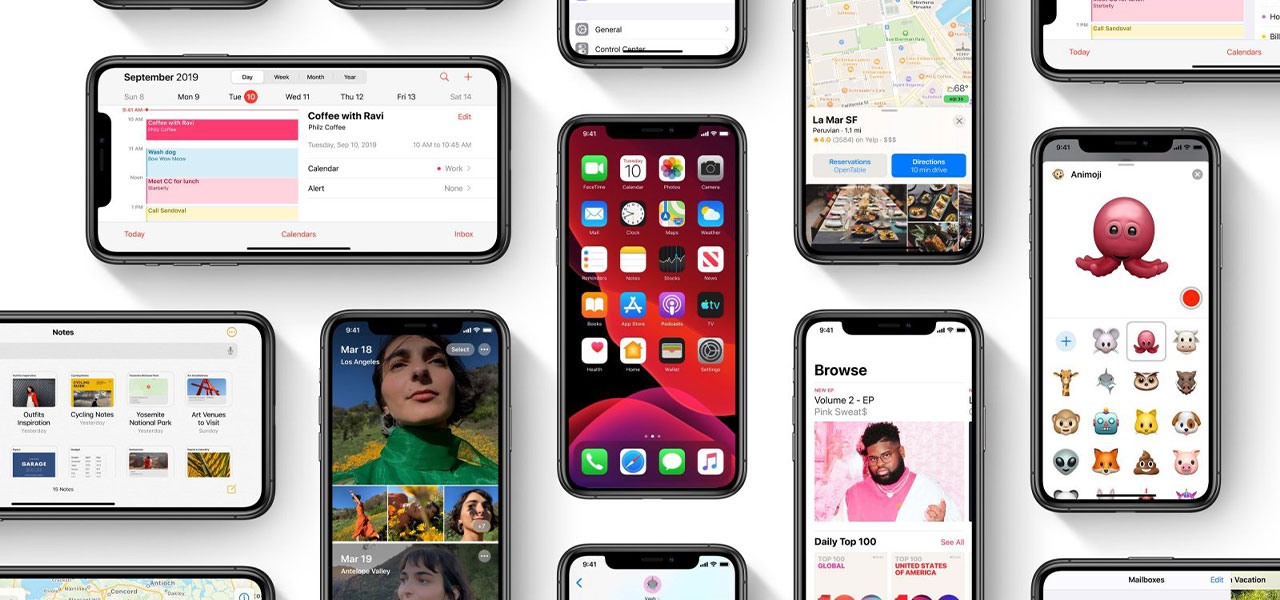 14 May

Reasons to switch to iOS

Tempted to move from Android to iOS? There are so many reasons to switch to iOS and they're bound to help you make up your mind on where to go next. From their high security to the super user friendly system, we can't think why you wouldn't move! Of course, it is all just a matter of preference but, after these few reasons to switch to iOS, we're sure your preference will be Apple.
Security and Privacy
If you haven't already heard about Apple security, you're going to want to take a close look. No one does it better than them. When Apple is designing each iOS update, they have security and privacy at the top of their list. Apple strongly believes that you should be completely in charge of your information and share it with who you want. For this reason, each Apple app has special technology built in to hide any information and avoid your usage being tracked. Any apps on the app store must request information and give you the ability to change your choice later on.  Finally, Apple will never sell any information to anyone for any reason.
Apple and the Environment
More and more, we're having to consider the environment in everything we do. For years, Apple have had the world at the front of their heads. Each time an iPhone is built, there is no landfill waste created. This may not seem like much but when you think about how many iPhones are made each year, it becomes that bit more impressive. With the iPhone XS, XS Max and Xr, there are more than 40 components made from recycled plastic as well as the solder being made from recycled tin.
Support around the clock
There is nothing worse than needing help with your smartphone but not being able to get hold of anyone. With Apple, you can get help around the clock. No matter where you are, there is a real human available to help. You can also find a whole range of extremely details FAQs as well as the Apple community to help too!
Apple Speeds
If you're looking for fast speeds, this reason to switch to iOS is one of the biggest. The iPhone 11 series and the new SE all have Apple's latest chip, the A13 Bionic. This is the fastest ever chip found in a smartphone to date. Not only are Apple's chips super fast but, they're also incredibly efficient. This means your battery life will be better than ever, with energy going where it matters. On top of this, Apple will offer iOS updates regularly to make sure any bugs are stamped out and everything is up to date. Overall, you're going to experience a super smooth, speedy system with any iPhone.
iMessage
Online messaging has been something people have been fond of for years. With the likes of  WhatsApp and Facebook Messenger, Apple wanted to create their very own version. iMessage has been around for years however, has had some serious improvements in the latest version of iOS. With iMessage, you can connect with friends through online messaging, emojis, videos and even memojis! You are able to create an emoji that looks just like you or even turn yourself into your favourite emojis. This reason to switch to iOS really allows you to express yourself properly.
Simple to Switch
One of the best things about moving to iOS from Android is the simplicity of it. You don't need to worry about sending all your photos to yourself on Facebook in order to keep them. All you need to do is download 'Move to iOS' from the Google Play Store and you'll be all good to go! This app is absolutely amazing as, if you already know Apple security, your data is going to be safer than ever. Using this app, you can transfer your photos, videos, files and even apps over to your new iPhone. It could not be simpler!
iPhone Cameras
Since they were first being produced, iPhone cameras have been seriously underrated. Apple has never given huge improvements between cameras before the XS range however, they've always been good for what they are. One thing Apple proves with their cameras is that one or two lenses can achieve the same as three or four. They give each camera some of the best camera features, allowing you to snap some seriously impressive photos.
With Portrait Mode, you'll be able to change the lighting and soften the background to create a photo that pops. You can also select lighting options that will allow you to get far more artistic with your images. For any low light situations, Night Mode is also at it's all time best. This will give you some gorgeous photos when there's no light to offer.
Super Easy System
iOS is a great system for anyone just getting started on technology. Nothing is over complicated and settings can be changed to make it perfect for you. When setting the phone up, you are talked through how to do this and it only takes minutes. From there, everything is a click away.
You can also make your life easier in terms of your other technology by investing in other Apple products. This way, you'll be able to connect all your devices and have access to everything you need on each device. There's no worry around transferring data or converting files. Apple do all that for you!
The App Store
When you first explore the Apple App Store, you'll come to realise just how good it really is. With a team of editors testing out every app that makes its way onto the store, you can rely that they're safe for you to use. These editor works endlessly to find new apps and arrange them in a way that makes your life ten times easier. You can also read about different app culture and developers via the app store.
If all our reasons to switch to iOS have convinced you, make sure to take a look at our amazing iPhone deals. Once you commit to the switch, we're sure you will never look back. iOS is an amazing system, not to mention, iPhones look pretty high end too.