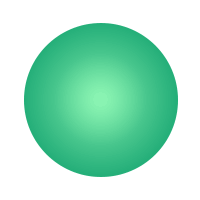 FREE Next Day Delivery - 7 Days a Week
Games Consoles
We know how much you love your games consoles, which is why we have collected the best deals together for you, so you can update your armoury and nab your favourite games. Our ethos here at Fonehouse is to provide you with the widest choice and the best prices because we think those are the most important factors when it comes to choosing the next big gaming console for you. We have a range of the best and newest gaming setups available, and you will love the competitive deals that we have managed to get for you. So why not have a look at each product page and see what you fancy. Whether you are a fan of shoot-em-ups, racing games or prefer to head out on a LARP style quest, with these impressive pieces of kit at your fingertips you will be able to do just that.
Xbox
Coming from gaming tech giants Microsoft the Xbox is a popular choice and gives you access to a wide range of controllers and handsets, and of course so many games you will never be stuck for choice. Add as many accessories as you need to make sure you have the best in gaming experiences. Head online to challenge the gaming community or spend some time in solitude just enjoying your games. The most popular games are available on this console from Assassin's Creed to Call of Duty for those aspiring heroes, or enjoy the little blue hedgehog that is Sonic, or perhaps have fun with Just Dance. Of course, these are just a few of the many games on offer, so you are sure to find something that appeals to you.
Nintendo Switch
The Nintendo Switch bought something a little different to the table. Having been well known for their DS technology, they decided to combine an in-the-home console with the portability of the DS and came up with the fantastic Switch. This versatile console can be played wherever you happen to be, and you can link up with other players in the best face-off gaming. Once more there is a massive range of choice when it comes to finding games, of course, there are Mario and friends starring in Mario Kart, along with a variety of sports games including Mario tennis if you just cannot get enough of the crazy plumber. Super Smash Bros is another Nintendo classic, and you can get it for the Switch too so what are you waiting for.
Sony PS4
Sony fans, never fear we have the best on offer for you two, and there are two console choices for you that we think that you will love. The PS4 is a cracking console that we really love, and you can find a stellar range of games on offer. Of course, Fifa is one of the most popular and enduring football games ever made and with a new version released each year you really do have plenty of choices. Join all of today's best players or step back in time for a bit of nostalgia as you can get a range of Fifa games when you own a PS4. Train your team, win matches and of course at the end of the tournament get the glory as you lift the silverware above your head. Hate football? No problem! PS4 has such an impressive range of games you can adventure with Spiderman, play a little Red or Dead Redemption or many more, either alone or by challenging others online.
Sony Classic
Oh no, they didn't! Oh, yes, they did! Sony has rebooted the classic design and hit the nostalgia trail with a stunning buffed and bronzed version of their original console. Ladies and gentlemen, we give you the Sony Classic. It has slimmed down to a smaller shell, and it looks good. Of course, more importantly, it gives you the opportunity to enjoy all your favourite Sony games while reliving your childhood or experiencing what your parents used to love. Here you will find the best in games from Rayman to Tekken 3 or even a bit of Final Fantasy VII. This is one console that flies off the shelves thanks to the stunning restyle by the team at Sony.
Like everything we offer not only do we strive to give you the best possible prices, but we also offer free next working day delivery on every item in stock. This means that you can get your hands on a brand-new console in just over 24 hours when you buy with us. We know how exciting it is to get new technology, and therefore we don't want to keep you waiting, and the best news is that it won't cost you any more money it is entirely free next day delivery. Our customers are really important to us which is why we worked really hard to get the best in deals and offer the best customer service we possibly can, and our customer service team is based within the UK, so you can be assured of a first class service every single time you call them. So why not check out the range of fantastic state of the art games consoles that we have to offer and see if we can tempt you to a new one today. All you will have to do then is find the games you love which can be done in a variety of ways from online stores to on-disk games again depending on the console you choose and the games you really love to play.
So, if you want to learn more about any of our amazing consoles, or have questions about a specific model, then never fear! Our lovely customer service team is on hand and just waiting to take your calls. They have a really good knowledge of all the different platforms and will be more than happy to help you with any questions you might have, so give them a call on 0333 900 1133 today.
©2022 All rights reserved E&OE. fonehouse.co.uk is part of KTM Online Limited. Reg. No. ‍10781202. VAT Reg. GB ‍276 ‍6191 ‍72. Monthly prices may rise in line with RPI.