Free Next Day Delivery
Order before 8pm
100% Secure Checkout
Shop with Confidence
UK Customer Service
Dedicated to you
14 Days Returns Policy
Terms may apply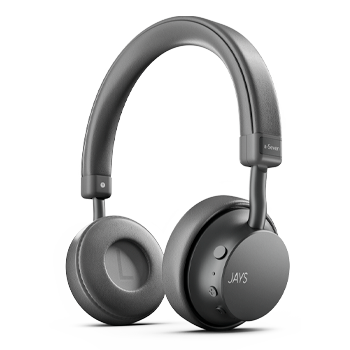 £59.99
Including VAT & Delivery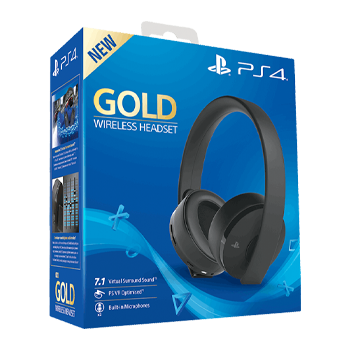 £149.99
Including VAT & Delivery
Headphones
Getting the right headphones is really important, whether you are commuting daily, heading out for a run or simply respected other people's space the need for headphones varies. That is why we have a great range on offer that bring their own unique strengths to the table so that you can find the ones that suit you best.
There are loads of different elements that make up the perfect pair of headphones which is why we review every single item we stock to give you all the information you need to find the perfect set for you. We know that buying online is quick and easy but that it is also hard to see what you are getting, which is why we take the time to test and feedback on every single thing we stock. We combine this with best prices and top customer services to bring you irresistible deals on a wide range of headphones.
Over Head
Traditional styling comes with the over the head headphones, and they are generally designed to be bigger and bolder. These are what are often affectionately referred to wired cans, although of course, they are now available as wireless Bluetooth headphones. There is a large choice of make and colour so you can make a statement, without saying a word as they say. With so many top names to choose from like Sennheiser and Bose, there is guaranteed to be something for everyone.
These are the perfect style for those who need to do a commute every day or for watching a movie at home. They tend to be a little on the big and bulky size for those who want to listen to music while running or working out. Overhead cans are not really designed to have to stay put while you are moving around so you might find that they are slipping and sliding all over the place which would get rather irritating. If you have more than one task in mind, you might need different headphones for different jobs.
Over-Ear
These were initially designed to be the perfect choice for runners and those taking part in sports. While the wire could get in the way, advancements in technology mean that they are now also available as wireless. This means that you need to charge them in advance, so care needs to be taken that you don't let them go flat when they are needed most. But it does do away with wires which can get tangled when you are running, they connect to your mobile via Bluetooth and provide total freedom when running. Usually composed of earbuds which are mounted on a hook to sit snuggly over the ears these make a great choice for those who lead an active life and are on the move often.
Again there is a load of choice out there, and we have worked hard to collect what we feel to be the best choices for you, reviewing them all, so you know exactly what you are getting before you purchase. We have also worked really hard to get you competitive prices so you can be sure you have the best deal on offer. If you are a runner, enjoy a keep fit class or want them for any other active purpose have a look at the over-ear headphones and see if your perfect pair is waiting there.
Wireless Buds
The future is wireless, well and the present to be fair. More and more mobile phone manufacturers are opting to remove the headphone jack from their phones as they consider it to be outdated technology. Instead, they are pushing users down the road of wireless technology, and when it comes to headphones, wireless buds are the most on-trend offering you can get.
Headphone technology has got smaller and earbuds are so neat they are perfect for a range of uses, no bulk over the head, and nothing behind the ears either. Ideal for those of you who commute to busy businesses who rely on hands-free calling at the highest quality. They tend to come in their own charging case, which is also a useful storage point, and they will need to be juiced before use. Once charged, they are perfect for a range of applications and have a totally futuristic look too. Sitting neatly in their ear, it will be down to the user to find the ones that sit best for them, but once you work that out, you are good to go.
So, once you have chosen your perfect headphones, we want to make sure you can start using them just as soon as possible. We know that there is nothing more frustrating than placing an order and having to wait weeks for it to arrive. So we have cut that element out for you, and we promise free next day delivery within the UK on all items that we have on stock.
There is no catch; it is just a service we offer to get you up and running in the shortest possible time.Free next working day delivery is one of our top priorities, so we get our warehouse team on the case as soon as your order hits the system. It will be packaged up and handed to the courier so it is on the move straight away. It will arrive with you the very next day so your brand new headphones can be put to use straight away.
Finally, we have a highly skilled customer service team on hand to help you if you get stuck and aren't sure which headphones are the best for you. They have a good knowledge of every product we stock and are more than happy to answer any questions you might have. As well as our products they are trained in all our pay monthly deals, and it is the same team for everything that we offer, so if you are finding it tricky to decide or just need a bit more information to help you make up your mind then why not give them a call on 0333 900 1133 and they will be thrilled to help you.
©2019 All rights reservered E&OE. fonehouse.co.uk is part of KTM Online Limited. Reg. No. ‍10781202. VAT Reg. GB ‍276 ‍6191 ‍72. Monthly prices may rise in line with RPI.