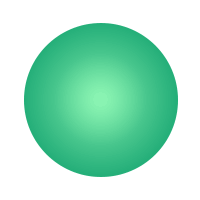 FREE Next Day Delivery - 7 Days a Week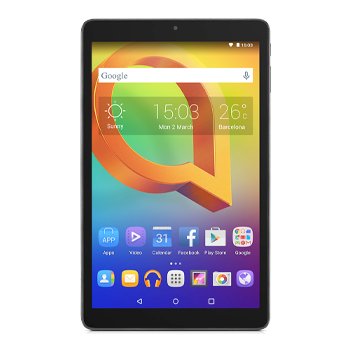 £99.99
Including VAT & Delivery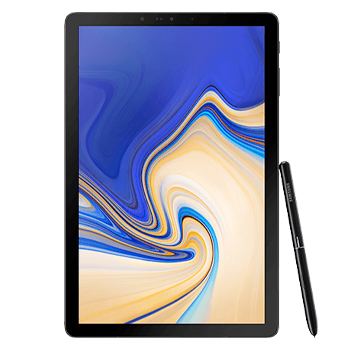 £369.99
Including VAT & Delivery
Tablets
We know that having an exclusive range of tablets is important to you. It's a wonderful piece of technology to own, you know? The thing about a tablet is that it takes the best features from both a computer and a phone. The result is often exceptional, which is why we've gone out of our way to stock them for you. You want the best. So that's what we give you every time because it's what you deserve. Every business relies on their customers. You mean everything to us. Without you, we would be nothing, which is why we work tirelessly to give you the most reliable and desirable levels of customer service. We collected some of the best tablets from around the world, and we gather them all here in one place for you. There is nothing but the best of the best here, and we are confident that you'll be pleased with our lineup.
Samsung Galaxy Tab S4
So let's begin with the best. Or at least one of the best, because that's all we provide. The Samsung Galaxy Tab S4 is, without a doubt, an awe-inspiring piece of kit. It gives you access to a 10.5-inch crystal clear screen and is built with a powerful processor to ensure that no matter what, you can do everything you need to do. Think about it like this. We already know that Samsung produces some of the best phones in the world. Therefore, it's pretty logical to assume that their tablets will be of the same high standard. In this case, they are. Samsung has designed a tablet to be useful, no matter how you need it. If you require something to perform office tasks with, then it's your go-to device. Alternatively, if you want to watch your favourite shows and movies in high-quality, it can do that too. There's a whole selection of apps and features to appease even the most skeptical of users.
Alcatel A3 WiFi Tablet 16GB 10 Inch
Let's jump for a minute to another brand. Alcatel is well known for designing devices which are not only affordable but exceptionally functional. This tablet is no exception. The A3 has a 10-inch screen and offers clear visuals regardless of activity. They also claim to have created a tablet which is lightweight and practically invisible when it sits in the bag. You won't feel it, and in most cases, you won't even know it's there. It is an excellent choice for anyone who wants to experience the benefits of a tablet but doesn't necessarily fancy getting their hands on something like a Samsung model. Alcatel has packed this model full of different features and applications, granting you access to films and movies, social media, and a selection of various tools to help you with everyday tasks. There is no doubt that this is an excellent choice for anyone, and will help you when it comes to making the most from whatever lifestyle choices you have in mind.
The two tablets which we've looked at represent just a small percentage of the overall stock that we have. Here at Fonehouse, we make it our mission to have an ever-expanding collection of devices for you to choose from because we understand the importance of having a spectrum of quality and cost. When you go shopping for a new tablet, you like to look at a selection. It's an instinct to want to explore all of the different choices before you make a decision, and we aim to give you as comprehensive a list as possible. Not only do we strive for greatness in this regard, but we also attempt to provide you with the very best in deals and offers. Next day delivery is a widespread occurrence with us because we believe that responding promptly to any request is vital for maintaining customer satisfaction. You have been and will always be the most crucial part of our business. Without customers, any enterprise would fail very quickly. And the sad truth is that many organisations have lost sight of this ideal. They seem to have forgotten that without catering to the needs of the customer, their reputation and overall appeal will surely go down.
We always welcome the chance to sit down and talk to customers about their needs and requirements. You see, we believe very firmly that the foundation for customer satisfaction is a good relationship between you and us. We think that it is vital to get to know you so that we can begin the process of matching you up with your ideal tablet. There are so many factors to consider when it comes to selecting a new device. Do you intend on using it for work purposes? Is it going to be a device that you use purely for leisure? Depending on whether you want one, the other, or a combination of the two, there's going to be a different tablet for your needs than for the requirements of someone else. We know that if your needs and the tablet you've chosen don't mix well, then all it becomes is something that sits in the back of the cupboard for a couple of years until it's sold on. We don't want that to happen. That's why we work very hard to provide you with the best levels of customer service and tablet choices that we possibly can.
So, if you're looking for a new tablet, we encourage you to get in contact with a member of the team as soon as you can. They are standing ready to work with you, using their expert knowledge to find a tablet that's going to enhance your everyday life best. Because, after all, that is the fundamental principle on which we operate. We want to improve your experience. Take it from being a good one and make it a great one. But we can't do that unless we have a good relationship with you. So please, feel free to get in contact with a member of the customer service team on 0333 900 1133.
©2022 All rights reserved E&OE. fonehouse.co.uk is part of KTM Online Limited. Reg. No. ‍10781202. VAT Reg. GB ‍276 ‍6191 ‍72. Monthly prices may rise in line with RPI.