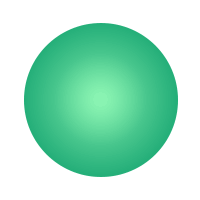 FREE Next Day Delivery - 7 Days a Week
Fonehouse have 20 years of retail experience.
An experienced team to help you achieve your goal of becoming a successful Mobile business.
Reap your own rewards with Fonehouse.
Established in City of London in 1994. Fonehouse have over 20 stores across the UK
We have over 100,000 live customers and 1 million customers on our base who either have a live network connection or regularly buy accessories and services from us.
You may already have been working in the mobile industry and need to start your own business and reap the rewards of success.
Or you may be a franchise investor and want to get into one of the most vibrant future proof industries. We can make it happen for you.
Build your future with us and make a profitable sustainable business in one of the most fast moving and future proof business.
The Biggest Brands
You will have access to the largest and best brands in the industry including Apple, Samsung, Huawei, Sony, Nokia and Motorola.
A Growing National Brand
We work with Apple, Samsung, Sony, EE, Vodafone and Three to get you the right product at the right time. We carry a large inventory so your stores can always be up to date with the latest products and services.
Loyal Customer Base
You will retain a loyal customer base that you can expand with multiple mobile and fixed line products and our fashionable range of accessories. Become the only one stop solution in your town.
Latest Innovation and Products
With a strong retail footprint the Fonehouse brand is evolving and is there to help you become a key player in your local community.
Great Profits
Long term recurring revenues from customers. Day 1 upfront money on airtime connections, bottom line prices on handsets and exclusive products.
E-Commmerce
Perhaps the most essential ingredient today is to join online sales with retail. You will have the state of the art online capability to support your sales strategy with our click and collect service, as well as web offers available to our customers either online or through your own web pages.
Honesty & Trust
We are always open and honest in what we say and what we do. We want our customers and you to be part of that.
We can suggest certain locations where the demographics support a phone store or you can bring your own store to us.
A Fonehouse store can work as "the only store in town a small town" or can compete in high footfall areas. It's a different marketing strategy that's all. We can help and advise you in this area.
We are keen to open a few more stores in smaller towns at present but it's your call.
Interested so far?
Fill out our contact form and we will provide you with our franchise prospectus, and put a member of our dedicated franchise team in charge of your enquire to guide you through the process. Please complete the form to be sent prospectus.
©2023 All rights reserved E&OE. fonehouse.co.uk is part of KTM Online Limited. Reg. No. ‍10781202. VAT Reg. GB ‍276 ‍6191 ‍72. Monthly prices may rise in line with RPI.