Free Next Day Delivery
Order before 8pm
100% Secure Checkout
Shop with Confidence
UK Customer Service
Dedicated to you
14 Days Returns Policy
Terms may apply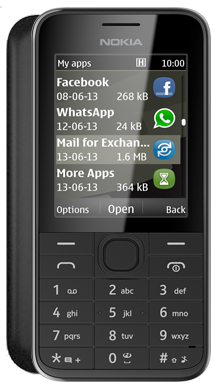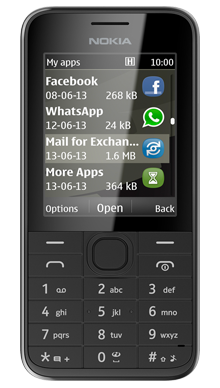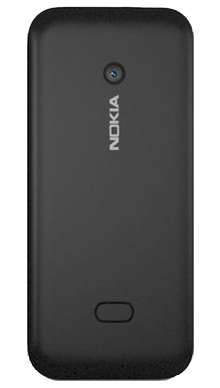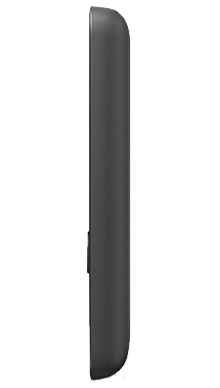 Alcatel Pixi 3 Black
For those seeking a low budget smartphone that offers a myriad of functionality and smaller handset design then why not consider the Alcatel Pixi 3 which is a great example in its league.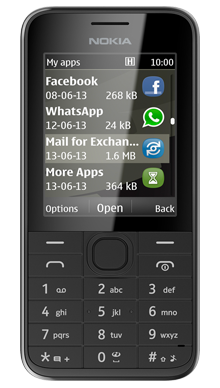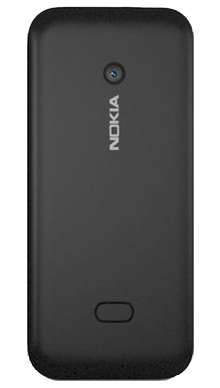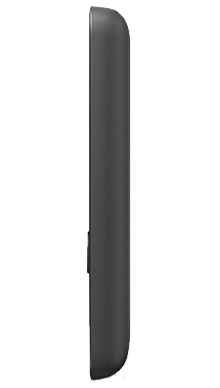 Key Features:
3.5 Inch Screen
8 Hours Talktime
2 Mega Pixel Camera
4GB Internal Memory
For those seeking a low budget smartphone that offers a myriad of functionality and smaller handset design then why not consider the Alcatel Pixi 3 which is a great example in its league.
Our Best Selling Deal

per month / 24 months
15GB Data

Unlimited

Minutes

Unlimited

Texts
24 Month EE Contract
£468 Cashback
Before cashback: £38.00 pm
This deal comes with £468 cashback which effectively reduces the monthly cost from £38.00 pm to £18.50 pm
Gift Included:
Sony PS4 500GB Black Crash Bundle
Worth £259.99

Compare Alcatel Pixi 3 Deals
Select your desired options to find the best Alcatel Pixi 3 deals for you.
Alcatel Pixi 3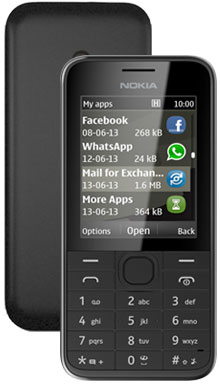 Alcatel Pixi 3

For those seeking a low budget smartphone that offers a myriad of functionality and smaller handset design then why not consider the Alcatel Pixi 3 which is a great example in its league.

Although perhaps not as well know as some, Alcatel has actually been making handsets for well over 20 years and have endured with many success stories that bring sensibly priced phones to the market. They have a loyal fan base that enjoys the combination of wallet friendly prices and up to date technology.

Understanding what the consumer wants and needs is a skill, and this French company seem really have that sorted. They offer a variety of phones and tablets that are well thought out and have an appeal particularly with the younger generation of smartphone users where the budget is a crucial factor in having a new phone.

Alcatel Pixi 3 Design and Display

If you had to describe the Alcatel Pixi 3 in one word it would have to be dinky, this little handset makes a lovely change from the bulky large handsets that make one-handed operation tricky. It is a classic smartphone look and feel with a full bezel which is wider at the top and bottom. The handset is constructed from mainly plastic, and the screen is a nice size and stands out well. Along the top, you have the front facing selfie camera while the bottom houses the three navigation buttons.

Turning the handset over you will notice that the back is packed with various items. Firstly the company does like to display their branding so along the bottom the words Alcatel OneTouch are shown while in the middle the word Pixi appears in a font that can only be described as cartoony. Above this, you will find the rear-facing camera lens and flash housing, but overall none of this spoils the look. As mentioned the casing is plastic and has a chunky look giving it a safe to hold feel, which is excellent in a sea of glass phones that crack if you look at them wrong. While there is no evidence that the phone is designed to be rugged it goes without saying that the plastic shell is harder to damage than glass so should you happen to drop the phone it shouldn't end too badly.

This really is a little handset, and the screen is just 3.5 inches which actually works really well, the TFT quality is as expected and boasts 320x480 display with 165 pixels and 256K colours. Clearly, one-handed operation for the Alcatel Pixi 3 is a walk in the park as it sits neatly in the palm of the hand and you will not be stretching your thumb or fingers to reach everything. The touchscreen is responsive and well thought out, and the overall size of the phone is just 112.2mm long.

Alcatel Pixi 3 Audio

The audio performance of the Alcatel Pixi 3 is perfect for a handset of this size, the speaker copes well and gives you the opportunity to make calls handsfree or listen to music without headphones. Talking of headphones, we are delighted that Alcatel has decided to buck the current trend and include the standard 3.5mm headphone jack as wired cans are still extremely popular. The handset offers MP3 and MP4 support so you have an excellent choice for streaming audio or watching video offer and the sound is great.

Alcatel Pixi 3 Camera

It is nice to see the inclusion of two cameras on the Alcatel Pixi 3 which is one of the marks of a good smartphone. As previously mentioned the front-facing camera sits in the top bezel and is a VGA camera that might not win any award but will certainly capture those all-important selfies. On the back, the main camera is housed just about the LED flash and packs a 2MP punch. Included in the software is some natty filer effects, eight in total and these enable you to tweak your images. There is also the neat facial detection feature which can help when trying to nab that perfect shot. You can record video as well with 480p@15fps.

Alcatel Pixi 3 Features & Performance

As you might expect the Alcatel Pixi 3 is an Android phone and comes running KitKat 4.4.2 which cannot be updated but offers a good level of functionally, remember this is designed to be a basic level smartphone that provides everything you need which it does in spades. Under the hood, there is a 1.0GHz dual-core MediaTek MT6572M processor running with 512MB of RAM.

If you are looking for a good level of storage, you should find there is plenty as the handset comes with 4GB built, but this can be expanded up to 32GB more because Alcatel has added the all-important MicroSD slot. In terms of battery, this handset has a 1300mAH battery which is pitched perfectly to handle the processes on offer.

Summary

The Alcatel Pixi 3 is a cute little handset that offers smartphone features at a price that will not damage the budget. It is good looking and well designed and brings plenty of functionality to the table. A great handset with a small price tag.

Alcatel Pixi 3 Fonehouse Deals

Getting our customers the best choice when it comes to the deals we have on offer and the amount of handset you can choose from is our mission here at Fonehouse. There are loads of different deals available for the Alcatel Pixi 3, and we are always striving to ensure the best is on offer.

In terms of network partner, we chose EE and Vodafone because we know that they offer the best in connectivity both for making calls and accessing the 4G network as we know how frustrating it can be if you take your phone out to find you have no signal. We work really hard to make sure that does not happen, and EE and Vodafone have a customer service ethos that matches our own.

If you are interested in the Alcatel Pixi 3 or any of the other great deals we have on offer then why to contact our customer service team on 0333 900 1133 and they will be delighted to help.
Specification
Battery
up to 8hrs
Camera
2MP
Screen Size
3.5inch
Memory
4GB
Specification
Battery
up to 8hrs
Camera
2MP
Screen Size
3.5inch
Memory
4GB
Release date
January 2015
Dimensions (mm)
121.3 x 64.2 x 11.6
OS Version
Android 4.2.2 (Jelly Bean), upgradable to 5.0 (Lollipop)
Processor
Qualcomm MSM8909
WLAN
Wi-Fi 802.11 b/g/n, Wi-Fi Direct, hotspot
Stand-by Time (hours)
466
Headphone connection
3.5mm jack
Why Choose Fonehouse?
When you choose to purchase a product from Fonehouse, you are purchasing from one of the UK's leading independent mobile phone retailers.
We're proud to deliver some of the very best mobile phone deals on the market, with our team of experts who work tirelessly around the clock to ensure that we also give you the very best price for your new mobile phone deal.
At Fonehouse we have several network partners including EE & Vodafone. By giving our customers a fantastic deals on these networks, we can be sure that they always have the best service and network connection no matter where they are. With free roaming, you can connect to anyone and everywhere, even when you're on the other side of the world.
When you shop with Fonehouse, you could get your hands on a fantastic cashback offer, saving you even more money. Plus, every time you take out a new pay monthly contract with us, you have the chance to be entered into a prize draw to win an incredible new Samsung Galaxy S9 handset, solely by providing us feedback!
At Fonehouse we off free next day delivery with all of our orders, so you could have your new handset the very next day.
If you need more information about shopping with Fonehouse or are interested in any of our great deals, then call our UK based customer service team today on 0333 900 1133
FREE Next Day Delivery
We offer free next day delivery with all products, when ordered before 8pm Monday-Friday.
14 Day Returns Policy
We hope you are happy with your purchase. However, we understand that sometimes you might change your mind. Please contact us within 14 days to see how we can help.
UK Based Customer Service Team
Call our UK based customer service team where a trained member of staff will be on hand to assist with your mobile phone purchase.
FREE Phone Insurance for the First Month
Take advantage of out one month free mobile phone insurance. Click to buy or call into our UK based call centre.
100% Secure Checkout
We use SSL (Secure Socket Layer) technology. When you place your order with us all information you share with us is encrypted for your security.
If you choose an EE deal your monthly price plan charge will be increased by RPI in March of each year. Other prices, such as call charges and roaming costs, may also go up during your plan. For full details please see section 7 of the Network terms and conditions.
Unless otherwise stated, any cashback or gift incentives are provided by us, and not the network operators.
©2018 All rights reservered E&OE. fonehouse.co.uk is part of KTM Online Limited.
Reg. No. ‍10781202. VAT Reg. GB ‍276 ‍6191 ‍72. Monthly prices may rise in line with RPI.