Free Next Day Delivery
Order before 8pm
100% Secure Checkout
Shop with Confidence
UK Customer Service
Dedicated to you
14 Days Returns Policy
Terms may apply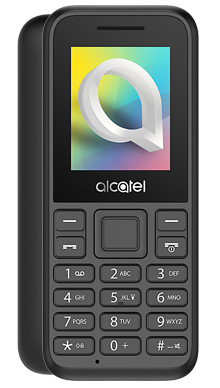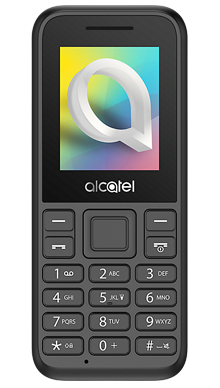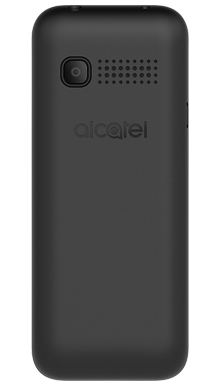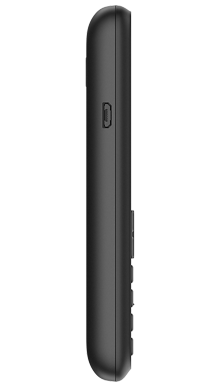 Alcatel 1066 Black
Alcatel sits at the level entry end of the mobile phone world, and produce some functional, basic, no-frills handsets that offer call and text functionality. While there is not much in the way of apps and extras.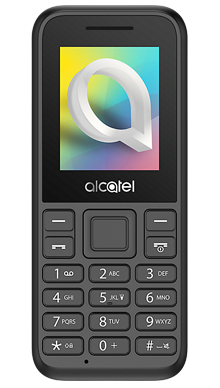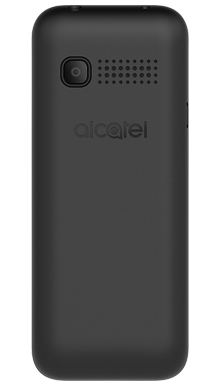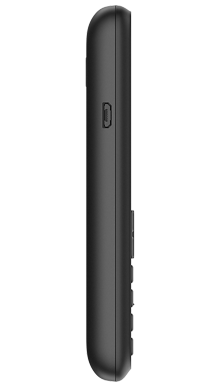 Key Features:
Budget Handset
300 Hours Standby Time
Built in Calendar
Runs on Proprietary G
Alcatel sits at the level entry end of the mobile phone world, and produce some functional, basic, no-frills handsets that offer call and text functionality. While there is not much in the way of apps and extras.
Our Best Selling Deal

per month / 24 months
500MB Data

Unlimited

Minutes

Unlimited

Texts
24 Month EE Contract
£192 Cashback
Before cashback: £17.00 pm
This deal comes with £192 cashback which effectively reduces the monthly cost from £17.00 pm to £9.00 pm
Compare Alcatel 1066 Deals
Select your desired options to find the best Alcatel 1066 deals for you.
Alcatel 1066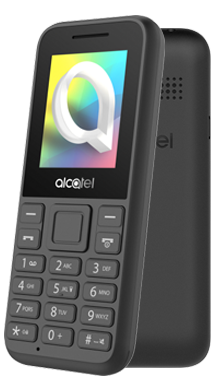 Alcatel 1066

Alcatel sits at the level entry end of the mobile phone world, and produce some functional, basic, no-frills handsets that offer call and text functionality. While there is not much in the way of apps and extras, there is still a call for a phone that does the basics and little more.

That said the Alcatel 1066 is a lovely little phone that has a good range of functionality. It is an older style handset that is durable and makes an excellent phone for children just starting with mobiles or perhaps an older person who just wants the ability to make and receive calls.

Not every phone user is looking for a smartphone so it does not always pay to spend the money on a phone that has way more functionality than you need The Alcatel 1066 is an excellent compromise as it does have a range of extra functions that would be useful to most users without the complication of features you will never use.

With a reputation as reliable as this manufacturer, you can be sure that you will be getting a handset that will last well and not break easily.

Alcatel 1066 Design & Screen

The Alcatel 1066 features an old-school design with a small screen and button keypad for traditional SMS texting. As you would expect for a phone at this level the screen is not a touchscreen, and all functions are carried out using the keypad for navigation.

In terms of size, this is a nice phone to hold one-handed and is not overloaded with buttons. The navigation is intuitive and works well. The phone case is plastic, and the screen doesn't take up even half of the body length. That said it is a nice bright screen and is easy to read. The display is 1.8 inches, and the colour quality is excellent. Obviously, this is not the same standard of a screen as the high-end, but that never was the intention for this handset.

The design of the phone means that should you accidentally drop it; you are unlikely to do much damage which again is a tick in favour of this being a first phone as it can stand slightly rougher treatment than some of the glass and metal handsets at the other end of the market.

Alcatel 1066 Audio

The audio performance of the Alcatel 1066 was never designed to be of any high standard, but that said there is nothing wrong with the playback quality. The phone comes with an FM radio app and with a headphone jack, and basic headphones are included in the box. The phone has plenty of storage so you would be able to add your own music and the playback is more than good enough for listening on the move.

Alcatel 1066 Camera

As you can imagine the camera technology on the Alcatel 1066 is not much to write home about, but that said it is capable of basic photos and video recording. While the quality is not the best with the camera being a 0.08MP lens, it will capture a picture of sorts to see you though.

Alcatel 1066 Features & Performance

For such a low tech phone there is actually a myriad of useful features that are sure to be enjoyed by users. The Alcatel 1066 has a built-in calendar and currency converter which are both valuable tools. You can also use the handset as an alarm clock, or trigger fake call which could be really useful if you are in an awkward situation and need and out.

Finding a flashlight is always a struggle so you will be delighted to know that the Alcatel 1066 also benefits from a built-in torch which is excellent for finding your car lock in the dark and many other great uses.

The battery life on the Alcatel 1066 is pretty impressive as it does not carry the bloatware that many of the higher end phones do, so you can have a standby time of around about 300 hours and an active talk time of 7.5 hours which is more than respectable.

The Alcatel 1066 runs on Proprietary G and is robust enough to carry the level of technology included in the phone.

Summary

While this might be one of the more basic handsets on the market, it is a great example of a low-end handset that does what it needs to and offers great performance. From a user point of view, this also means that you will find that there is a wide range of pay monthly deals on offer and you can bag a bargain that ensures you never run out those all important texts and talk time functions that you need when you are busy with your life. With such a basic phone being capable of playing not only MP3 but MP4 format tunes too you can also comfortably use this handset to play music, and the great battery life means it will keep going for hours on end.

Alcatel 1066 Fonehouse Deals
Our team take pride in being able to offer the best pay monthly deals to our customers so with that in mind we have been hunting for the best Alcatel 1066 deals around and we think you will like what you see.

At Fonehouse we work with EE and Vodafone because it is important to us that our customers have the best network service and connection wherever they are.

If you are looking for extras like BT Sport or Apple Music from EE, or Sky Sports and Spotify or even NowTV and Prime Video via Vodafone, then our deals have something for everyone thanks to the excellent packages on offer.

If you think that the Alcatel 1066 could be the handset for you, but you would like more information, or if you have questions about any one of the specific deals with Fonehouse, then why not call one of our excellent customer service team members today, on 0333 900 1133.
Specification
Battery
up to 7.5hrs
Camera
0.8MP
Screen Size
1.8inch
Memory
Specification
Battery
up to 7.5hrs
Camera
0.8MP
Screen Size
1.8inch
Memory
Why Choose Fonehouse?
When you choose to purchase a product from Fonehouse, you are purchasing from one of the UK's leading independent mobile phone retailers.
We're proud to deliver some of the very best mobile phone deals on the market, with our team of experts who work tirelessly around the clock to ensure that we also give you the very best price for your new mobile phone deal.
At Fonehouse we have several network partners including EE & Vodafone. By giving our customers a fantastic deals on these networks, we can be sure that they always have the best service and network connection no matter where they are. With free roaming, you can connect to anyone and everywhere, even when you're on the other side of the world.
When you shop with Fonehouse, you could get your hands on a fantastic cashback offer, saving you even more money. Plus, every time you take out a new pay monthly contract with us, you have the chance to be entered into a prize draw to win an incredible new Samsung Galaxy S9 handset, solely by providing us feedback!
At Fonehouse we off free next day delivery with all of our orders, so you could have your new handset the very next day.
If you need more information about shopping with Fonehouse or are interested in any of our great deals, then call our UK based customer service team today on 0333 900 1133
FREE Next Day Delivery
We offer free next day delivery with all products, when ordered before 8pm Monday-Friday.
14 Day Returns Policy
We hope you are happy with your purchase. However, we understand that sometimes you might change your mind. Please contact us within 14 days to see how we can help.
UK Based Customer Service Team
Call our UK based customer service team where a trained member of staff will be on hand to assist with your mobile phone purchase.
FREE Phone Insurance for the First Month
Take advantage of out one month free mobile phone insurance. Click to buy or call into our UK based call centre.
100% Secure Checkout
We use SSL (Secure Socket Layer) technology. When you place your order with us all information you share with us is encrypted for your security.
If you choose an EE deal your monthly price plan charge will be increased by RPI in March of each year. Other prices, such as call charges and roaming costs, may also go up during your plan. For full details please see section 7 of the Network terms and conditions.
Unless otherwise stated, any cashback or gift incentives are provided by us, and not the network operators.
©2019 All rights reservered E&OE. fonehouse.co.uk is part of KTM Online Limited. Reg. No. ‍10781202. VAT Reg. GB ‍276 ‍6191 ‍72. Monthly prices may rise in line with RPI.