Free Next Day Delivery
Order before 8pm
100% Secure Checkout
Shop with Confidence
UK Customer Service
Dedicated to you
14 Days Returns Policy
Terms may apply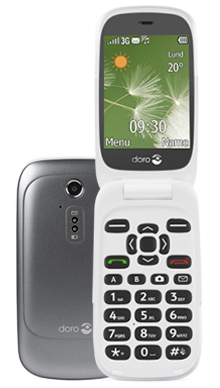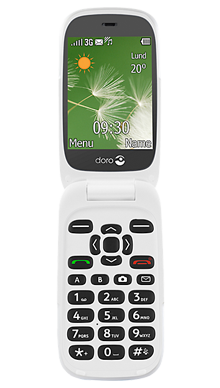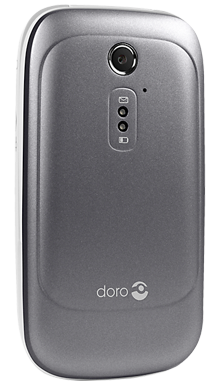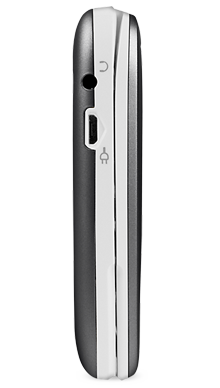 Doro 6520 Black
The Doro features the classic flip lid design, and this serves it well when it comes to making a wide selection of calls and messages, all of which come with a pleasant level of features.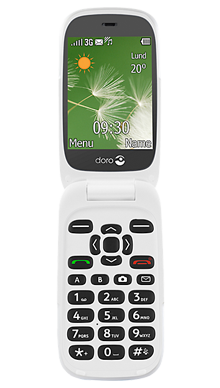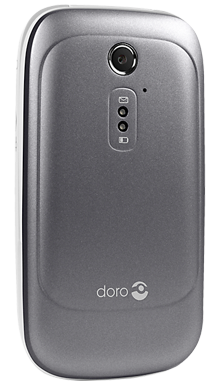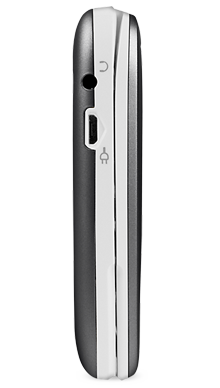 Key Features:
2MP Camera
Up to 600 Minutes of Battery Life
2.8" Screen
Up to 32GB Micro SD
The Doro features the classic flip lid design, and this serves it well when it comes to making a wide selection of calls and messages, all of which come with a pleasant level of features.
Our Best Selling Deal

per month / 24 months
500MB Data

Unlimited

Minutes

Unlimited

Texts
24 Month EE Contract
£192 Cashback
Before cashback: £20.00 pm
This deal comes with £192 cashback which effectively reduces the monthly cost from £20.00 pm to £12.00 pm
FREE DELIVERY
Order now for delivery within the next 3 days*
Compare Doro 6520 Deals
Select your desired options to find the best Doro 6520 deals for you.
Doro 6520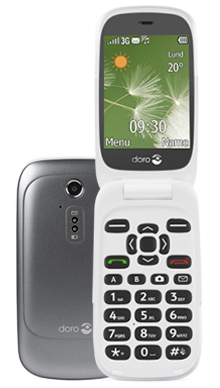 Doro 6520

Overview

With Doro, you're looking at a particular kind of phone. This is a device which is designed to be simplistic. It's a device which successfully shows us that there's a place for technology which isn't as new or fancy or sophisticated. In an increasingly connected world, not everyone wants to have a phone which is bursting with apps and complicated options. It's become one of the staple phones for people who want a primary call and text system, and it performs really well in this regard.

The Doro features the classic flip lid design, and this serves it well when it comes to making a wide selection of calls and messages, all of which come with a pleasant level of features.

Doro 6520 Audio

Being an entry-level device which isn't trying to be anything more than a basic text and call system, you're not going to get absolutely spectacular audio from start to finish. The system can't play music or stream videos, although you do have access to a pretty loud audio system for the handful of features that do exist. It's been designed to be a phone option for people who are older and might not have the best hearing, so there's a whole selection of different sound options available for people to consider. With a range of different ringtones and audio options, you'll find something to suit you.

With a silent mode available, and adjustable volume for the circumstance, there's something that everyone can appreciate with this phone. It may not compete with the big models, but it also doesn't try, which is part of what makes this such a good phone.

Doro 6520 Design and Screen

From a design standpoint, it's important to remember that this is a flip phone. Within the context of the 6520, it's helpful when you consider that if it is dropped, the screen has a better chance of avoiding damage to the more fragile parts.

Regarding screen, you've got 2.8 inches to work with, which isn't bad. Don't expect it to win any awards though. The lower half of the device is taken up with the keypad, which is plenty big enough for people to work the buttons and navigate through the menus. This was a deliberate choice to make the system more accessible for the elderly and those who might not have the best coordination, and it really is something that's worked well.

When the lid is closed, and the phone is not in use, it is quite small and compact, making it perfect for sitting in a pocket or a bag without being a massive inconvenience. The display has been engineered to make sure that you can easily see no matter what the light levels, and you can alter the actual display itself to make things easier.

This is a phone which was designed to make things easy for its user. To that end, there are features such as an adjustable size for the font and display. The keypad has been marked out with the traditional numbering system, which means that it is easy to use and hopefully more recognisable to an older generation. There's also a shortcut system to make navigating through the phone even more natural.

Predictive text does exist, and it's worth using if you're proficient in it. However, it can be switched off if you're not confident in it. It's something that you can play around with at your leisure, so it's well worth looking into. The technology for a lot of the phone is simple and has been designed to be accessible to everyone.

This handset is unique in that it features an assist button. If you press it, it will summon help for people who need it and can automatically switch into the loudspeaker for ease of use. It's good for reassuring family members that someone can call for help if they need it.

The whole phone has been built to be suitable for an older user, as you can probably tell with all of the unique features that it offers to people. It is however equally popular with people who aren't interested in a phone which has a lot of complex traits and challenges. In essence, it's a good phone for the older members of the family or, the younger ones who need a phone but aren't old enough for a smartphone.

Doro 6520 Camera

To the surprise of many, there is actually a camera available on this phone. With 2-megapixels available, it isn't especially powerful, but it is about what you'd expect for this entry-level device. The camera is located on the top of half of the phone and can only be used when it's open and active. You do have a shortcut function to access the phone, which is nice.

Interestingly enough, there's also an SD Card available so you can save as many photos as you want onto the camera to view them later.

Doro 6520 Features and Performance

At the end of the day, this isn't a massively impressive phone concerning technology. It isn't going to set the world on fire, and it doesn't actually try to.

It is worth remembering that the audio is essential because it needs to appeal to only a select few functions such as the call and text options, and this means that for what it does, the Doro does very well indeed.


Users will also notice the headphone jack at work, which serves as a way of adding to the limited audio experience. For a nice touch, however, you will see that people have access to popular radio stations with the phone.

All of the different features are nice, and they all work well, and the focus really is on giving the elderly a device they can understand. With adjustable text sizes, simple layout and an assistance button, there's really a lot to appreciate here. There's also a notes app function which performs well, and a whole host of other general options that make this a pretty versatile phone, all things considered.

Summary

All things considered, this is an excellent choice for an entry-level device. It's not complicated, and it's not too bulky, which means it can comfortably sit in a bag for as long as is needed. It's perfect for people who need a little reassurance that their family member is okay, and it's got a lot of features to back this up.

Doro 6520 Metrofone Deals

The Doro 6520 is a fantastic phone which is an excellent choice for a lot of people, which is why we've made it available to you on a wide selection of different deals and options.

If you think that this could be the phone for you, then please don't hesitate to contact a member of the team on 0333 900 1144.
Specification
Battery
up to 10hrs
Camera
2MP
Screen Size
5.7inch
Memory
Specification
Battery
up to 10hrs
Camera
2MP
Screen Size
5.7inch
Memory
Dimensions (mm)
104 x 55 x 19.2
Why Choose Fonehouse?
When you choose to purchase a product from Fonehouse, you are purchasing from one of the UK's leading independent mobile phone retailers.
We're proud to deliver some of the very best mobile phone deals on the market, with our team of experts who work tirelessly around the clock to ensure that we also give you the very best price for your new mobile phone deal.
At Fonehouse we have several network partners including EE & Vodafone. By giving our customers a fantastic deals on these networks, we can be sure that they always have the best service and network connection no matter where they are. With free roaming, you can connect to anyone and everywhere, even when you're on the other side of the world.
When you shop with Fonehouse, you could get your hands on a fantastic cashback offer, saving you even more money. Plus, every time you take out a new pay monthly contract with us, you have the chance to be entered into a prize draw to win an incredible new Samsung Galaxy S9 handset, solely by providing us feedback!
At Fonehouse we off free next day delivery with all of our orders, so you could have your new handset the very next day.
If you need more information about shopping with Fonehouse or are interested in any of our great deals, then call our UK based customer service team today on 0333 900 1133
FREE Next Day Delivery
We offer free next day delivery with all products, when ordered before 8pm Monday-Friday.
14 Day Returns Policy
We hope you are happy with your purchase. However, we understand that sometimes you might change your mind. Please contact us within 14 days to see how we can help.
UK Based Customer Service Team
Call our UK based customer service team where a trained member of staff will be on hand to assist with your mobile phone purchase.
FREE Phone Insurance for the First Month
Take advantage of out one month free mobile phone insurance. Click to buy or call into our UK based call centre.
100% Secure Checkout
We use SSL (Secure Socket Layer) technology. When you place your order with us all information you share with us is encrypted for your security.
If you choose an EE deal your monthly price plan charge will be increased by RPI in March of each year. Other prices, such as call charges and roaming costs, may also go up during your plan. For full details please see section 7 of the Network terms and conditions.
Unless otherwise stated, any cashback or gift incentives are provided by us, and not the network operators.
©2019 All rights reservered E&OE. fonehouse.co.uk is part of KTM Online Limited. Reg. No. ‍10781202. VAT Reg. GB ‍276 ‍6191 ‍72. Monthly prices may rise in line with RPI.