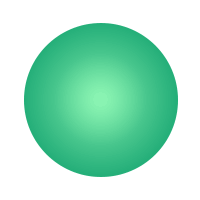 FREE Next Day Delivery - 7 Days a Week
Order within
13h 21m 13s

for

FREE

SAME DAY

DESPATCH!*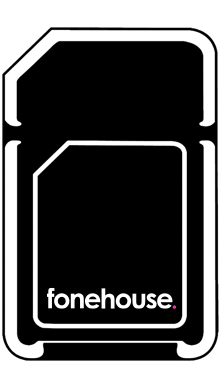 Multi SIM Card
SIM Only Deals
What is 5G?
If you are looking for a great value deal, Fonehouse offer a variety of SIM only deals at competitive prices.
Key Features:
Use with any SIM free handset
Free SIM card with free delivery
Low credit check criteria
12 months or 30 day SIM only plans
Fonehouse Recommends

per month / 24 months
1GB Data (5G)

Unlimited

Minutes

Unlimited

Texts
24 Month Three Contract
£10 Cashback

per month / 1 months
30GB Data

Unlimited

Minutes

Unlimited

Texts
1 Month Smarty Contract

per month / 12 months
5GB Data

Unlimited

Minutes

Unlimited

Texts
12 Month Talkmobile Contract
Compare SIM Card Deals
Select your desired options to find the best SIM Card deals for you.
†RPI/CPI Price Increase - Each year, your Pay Monthly airtime tariff will be adjusted according to: Three - Three's Fixed Annual Price Change which is 4.5% each April. Vodafone - The Consumer Price Index rate of inflation plus 3.9%, which is announced each January and adjusted on your bill each April.
*Subject to successful network and / or identity checks and stock. Excludes bank holidays. For more information on weekend and bank holiday deliveries please see our FAQs.
What Is a SIM-Only Plan?
SIM-only plans offer customers a monthly tariff of their choosing, providing them with ultimate flexibility. The only difference between a SIM-Only deal compared to a standard contract is that you don't receive a new phone alongside the contract, you only receive the SIM.
You can still select the amount of mobile data, texts and minutes you require per month, just without paying for a new device. This is especially great for those of you who are happy with your current handset but want to reduce monthly costs as your contract draws to an end.
What Is the Best SIM-Only Deal?
The initial stages of trying to pick the best SIM-Only deal for you can be tricky. Well, your decision depends on your needs and preferences. If your job involves making and receiving calls from nine until five, or you're just a chatterbox, then you should look for a SIM-only deal that comes with unlimited talk time.
Alternatively, if you thrive off of browsing the web and organizing online video calls while you're out and about, opt for a deal with a bulky data allowance. Fonehouse can even help you choose a tariff that is cheaper than your existing one but still offers the same (or even better) options.
Can I Change My SIM-Only Plan?
Yes, but only if you are not under contract. This is crucial if you are thinking of transferring to another network provider, so you must check if you are eligible first.
You may have to pay for the remainder of your existing contract before you can switch, especially if there's quite a lot of time left on your plan. You could face some additional early exit fees to end your agreement, too, although this will entirely depend on your current provider's rules and regulations.
If you're always on the hunt for a new deal and don't like to be tied down, opt for a one-month SIM-only contract.
How to Activate a SIM Card?
You can easily activate your new SIM online by visiting your network's website. Usually, the information you require (i.e. the support page) is featured on the card itself, and this will point you in the right direction.
Then, follow the instructions to get your SIM up-and-running. Remember, different devices use different SIM card sizes, so ensure you check this before inserting it into your handset. Most networks will send you a Multi-SIM card, which contains a micro, Nano and standard size SIM all in one.
Some SIMs can take up to 24 hours to get going but this is uncommon, meaning you can expect it to work sooner. If you are swapping networks, you need to make sure your phone is compatible with your new provider. If it's not, you will have to organise getting your mobile unlocked to access it.
How Much Is a SIM Card?
A SIM card is free from fonehouse; there is no upfront cost for 12-month or 30-day SIM-only plans. However, the amount you pay for your tariff per month will vary in price, as many factors contribute towards this. These include, but are not limited to the network you choose and the usage features you want to utilise (such as data allowance, minutes and texts).
How to Put In/Remove a SIM Card?
To insert or remove a SIM card for a smartphone, you'll need to use the nifty SIM-eject tool that initially came with your handset. It opens the SIM card tray, so you can pop the new one in or discard it with ease.
Before you begin, ensure that your mobile is switched off and find the pin-sized hole on your device, as this provides access to the SIM card tray. Once you insert the SIM-eject tool into it and release the slot, you will be able to place the SIM inside it or take out your existing one.
©2022 All rights reserved E&OE. fonehouse.co.uk is part of KTM Online Limited. Reg. No. ‍10781202. VAT Reg. GB ‍276 ‍6191 ‍72. Monthly prices may rise in line with RPI.