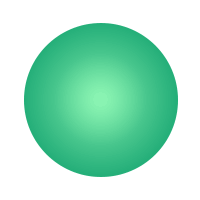 FREE Next Day Delivery - 7 Days a Week
Apple iPhone
Apple's iPhone has always been a market leader when it comes to smartphones, and they continue to produce high-quality phones – with the latest iPhone 13 handset featuring some of their most impressive specifications to date.
Ever since the first launch in 2007, the iPhone has set the standards high for smartphone providers. Raising the bar with every new launch.
Apple iPhone Deals
At Fonehouse we know how loyal Apple users are to their products, and how exciting it is for those making their first Apple purchase. That is why we are keen to ensure we are offering you the very best Apple handsets and deals.
Whether you are a diehard Apple iPhone user, who purchases a new handset every time it is released – such as the brand new iPhone 13, or simply looking for a cheap iPhone to get you started on your Apple journey we have something for you.
Apple iPhone Sim Free Deals
Sometimes you may not need a sim with your new Apple handset – for example, if you want to use a pay as you go sim, or already have a contract in place. This is not a problem at Fonehouse, we have plenty of sim free deals on Apple for you to choose from.
Apple iPhone Contract Deals
At Fonehouse we work with the best network providers, including Three, Vodafone and Talkmobile. We are confident that you will find the perfect contract deal for your Apple iPhone with us – whether you are looking for unlimited minutes, calls or data to play around with.
We would always advise you to choose a deal with a greater data allowance so that you don't incur any surprise charges – and we have plenty of amazing iPhone deals that offer a great deal of data. So you can get everything and more out of your new iPhone.
Apple iPhone Models at Fonehouse
iPhone 13
iPhone 13 Mini
iPhone 13 Pro
iPhone 13 Pro Max
iPhone 12
iPhone 12 Mini
iPhone 12 Pro
iPhone 12 Pro Max
iPhone 11
iPhone 11 Pro
iPhone SE
iPhone XS
iPhone XR
iPhone 7
iPhone 13 Deals
The latest iPhone 13 release has sparked a number of people searching for the best deals on the new handset. Look no further than Fonehouse – we have a variety of iPhone 13 deals for you to shop to ensure you can get your hands on the latest Apple release!
Apple Deals with No Upfront Cost
As iPhone's are some of the best handsets available, you may think you will struggle to afford one. However, at Fonehouse we are proud to offer no upfront cost on iPhones across a number of deals – so you pay no extra for the handset and get the iPhone of your dreams. We have some great apple deals that come with no upfront costs for you to check out.
Best Apple iPhone Prices
We believe in choice, quality and getting the best deal – so at Fonehouse you get a choice of network but can always be sure you are getting a high-quality product and deal, for the best price.
What is the latest iPhone model?
The latest iPhone released, is the iPhone 13 series. This includes the iPhone 13, iPhone 13 mini, iPhone 13 Pro and iPhone 13 Pro Max. We have plenty of iPhone 13 deals for you to shop to get your hands on the latest model.
How Do I Set Up a New iPhone?
Luckily, it is fairly simple to set up a new iPhone – you can either do this manually or transfer your data from your current iPhone or Android device.
What is the Best iPhone if I am on a Budget?
There are plenty of cheap iPhone options if you are looking for a new phone on a budget. Not only do we have plenty of deals that make shopping for an iPhone on a budget much easier we also have a range of iPhone SE and Mini deals for you to shop.
†RPI/CPI Price Increase - Each year, your Pay Monthly airtime tariff will be adjusted according to: Three - Three's Fixed Annual Price Change which is 4.5% each April. Vodafone – The Retail Price Index which is announced each March and adjusted on your bill each April.
©2022 All rights reserved E&OE. fonehouse.co.uk is part of KTM Online Limited. Reg. No. ‍10781202. VAT Reg. GB ‍276 ‍6191 ‍72. Monthly prices may rise in line with RPI.