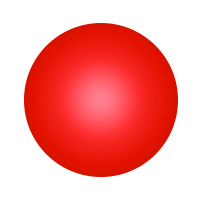 FREE Next Day Delivery - 7 Days a Week
Latest and Coming Soon Mobile Phones
New Mobile Phones
When new mobile phones are released the excitement at the launch events is incredible, and if you love owning the latest technology, you will be following your favourite mobile phone manufacturer with delight as you wait to see what they will release next. With advancements being made all the time it is thrilling to see what they come up with, and with our stunning pay monthly deals owning the latest handset is just a few clicks away.
Latest Mobile Phones
Shop the latest releases from the biggest brands such as Samsung and Apple here. We have the flagship releases for both these brands at great prices.
Latest Apple Mobile Phones
The iPhone 13 is Apples latest release for 2021 and features their best specification yet with excellent camera and battery upgrades. The iPhone 13 series features 4 different handset options, to suit your preferences and lifestyle.
Latest Samsung Galaxy Releases
The flagship launch in 2021 was the Samsung Galaxy S21, featuring some impressive updates sure to please any Android fan. Later we saw the release of the Z3 Flip, one of the most interesting releases from Samsung this year.
Mobile Phones Coming Soon
As we enter 2022, we can expect to see some more incredible releases from our favourite brands. We are excited to see what brands such as Samsung and Sony release in 2022. And who can forget Apple? As we enter the autumn of 2022, we can look forward to the next iPhone release.
Where can I find out about the latest releases?
At Fonehouse you will find all of the latest releases on this page. Or check out the Fonehouse Blog to find out about the newest handset launches, deals and rumours before they are released. What was the biggest release of 2021?
Without a doubt, Apple leads handset releases – the iPhone launch event of September was by far one of the biggest and most exciting releases. Both in terms of spectacle and the phone itself.
©2022 All rights reserved E&OE. fonehouse.co.uk is part of KTM Online Limited. Reg. No. ‍10781202. VAT Reg. GB ‍276 ‍6191 ‍72. Monthly prices may rise in line with RPI.