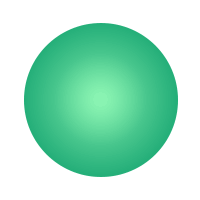 FREE Next Day Delivery - 7 Days a Week
Mobile Phones With Free Gifts
Choose from one of the categories below
How Do Free Gifts with a Contract Work?
Free gifts with phone contracts are added treats (such as popular tech products), that are bundled in with your phone deal at no extra cost. They're just a little way of thanking you for your order.
You can choose from a range of cracking contract phones with free gifts when you shop with fonehouse. These can be anything from the latest headphones, speakers and consoles, to Amazon gift cards and Apple Music subscriptions. Other options include high-quality TVs, tablets, wearables (like smartwatches) and GoPro cameras.
Customers won't need to do a thing to claim their gift because we will automatically dispatch it. However, we won't send it out if an order is cancelled or disconnected from the network, as you must be connected and up-to-date with your bills. Also, we can't mix and match any gifts before or after placing an order.
You can get your hands on some nifty items with your contract, although what you can receive really depends on your chosen handset's manufacturer and your network provider. For instance, if you select a Vodafone contract, the entertainment options include a choice of YouTube Premium, Spotify Premium and Amazon Prime. Simply pick one and enjoy it for 24 months.
When Will I Receive My Gift?
Your gift will be sent out around 90 days after the contract connection date and will be shipped separately to your device. Don't worry, though; we'll send you a confirmation of delivery closer to the time.
It will then be dispatched to the home address that we have on file. So, ensure you've listed a reliable, long-term address when you sign up for your phone deal.
How Will I Receive My Free Gift?
You will receive your free gift in the post, using DPD next day delivery (this will be dispatched around 90 days after the contract connection date). It will be delivered to the home address you registered your smartphone with; we can't send them elsewhere for security reasons.
If you're not in when the courier arrives, they will leave a contact card to tell you that you can pick up your parcel from any local depot. Remember, you must bring identification with you to collect your package.
Are There Any Catches with Free Gifts?
There are no catches with free gifts, but there are some rules. The rules are based on what you can and can't do once you've received your free gift. For example, you cannot return your selected free gift once it's been used, unless it has come faulty. If this occurs you will need to contact the product manufacturer to seek further information on repair.
Are There Any Hidden or Extra Costs?
There are no hidden costs when you shop with Fonehouse. We strive hard to give our customers the lowest prices possible and to ensure that the free gifts on offer are worth the hype.
Can I Get a Free Gift on a SIM-Only Deal?
Yes, you can. Vodafone, Three, and Talkmobile present an array of exciting extras on SIM-only deals, alongside your shiny new mobile. This includes brilliant benefits such as TV or music subscriptions, which are super handy to have when you're on the go!
A lot of our SIM-only plans provide auto cashback to snap up, too. You won't have to lift a finger to receive this reward, either, because it's automatically arranged for you. However, for any other cashback offer, you will need to take action. Details on how to do this will be posted to you as soon as your contract is live.
So, don't fret, you won't be missing out on fantastic free gifts if you opt for this type of tariff.
©2023 All rights reserved E&OE. fonehouse.co.uk is part of KTM Online Limited. Reg. No. ‍10781202. VAT Reg. GB ‍276 ‍6191 ‍72. Monthly prices may rise in line with RPI.