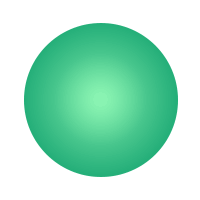 FREE Next Day Delivery - 7 Days a Week
Who are Fonehouse?
Fonehouse are operated by KTM Online Limited and are a major player in the mobile industry with a retail footprint spanning across the UK - and growing! Those who recognise us from the television show "Mary Portas – Secret Shopper" will know that we are committed to reinvigorating our brand in what is arguably one of the most dynamic, fast paced business sectors in the world. As such, there has never been a more exciting time to join us.
Why Choose Fonehouse?
Here at Fonehouse we are proud of our small company culture and the close knit, family atmosphere that exists within our organisation. We are committed to putting the customer at the heart of everything we do; from the homely designs of our stores and our impartial sales process to our friendly, knowledgeable team and company values.
Retail
Our retail stores operate on the frontline of the high street, providing the utmost in customer service and impartial advice. As a skilled sales advisor you will be led by an experienced team of Store Manager's who's role it is to promote a consultative approach in buying mobile phones within our uniquely designed stores.
We look for and reward the very best in sales talent, people who have a passion for people as well as an interest in new technology and mobile phones.
Back in February 2011, Fonehouse had the pleasure of working with Mary Portas on the prime time Channel 4 TV show "Mary Portas – Secret Shopper", during which Mary herself completely re-designed the look and feel of our stores using feedback from customers on what they want from our stores. The resulting re-brand has firmly put Fonehouse stores at the very forefront of customer focussed shopping.
Our stores are a one stop shop for any mobile phone consumer, featuring live demonstration models of the newest and best loved handsets from every major mobile brand, creating a truly comparative try before you buy concept.
Vacancies
There are currently no vacancies available. Please check back in a few weeks time.
Call Centre
"They are crucial to ensure that Fonehouse customers have the best experience possible throughout their contract."
Based in Berkshire, our call centre is made up of knowledgeable sales teams and friendly customer service agents who provide Fonehouse customers with the most accurate and cutting edge advice on the best mobile handsets on the market.
The Fonehouse team know everything there is to know about matching customers to the ideal network tariff, advising on the specifications of the latest handsets and helping to solve any queries a customer might have after a sale.
Vacancies
There are currently no vacancies available. Please check back in a few weeks time.
Head Office
""KTM head office is a hub of activity and exciting projects to which you can play an important part in."
Based in Bracknell, Berkshire, Fonehouse headquarters (KTM Online Limited) is the office base for the Business Directors.
Ben Branson
Simon Weedon
It's also home to the dealer support team who manage the day to day accounts of the partner programme. By Joining this team, you would play an important role in ensuring that Fonehouse go above and beyond our duties to the partner programme.
The marketing department lives here too. Being in the creative hub of the company, you would have the opportunity to work on national advertising campaigns, promoting the Fonehouse brand and having a say in the look and feel of our stores.
If finance is more your fancy, we want to hear from you too. IT, admin support and HR are just a few of the other crucial departments who contribute to the fast paced and challenging world of Fonehouse.
Vacancies
There are currently no vacancies available. Please check back in a few weeks time.
Interested so far?
Please fill out the contact form below, quoting the reference number of the job you are interested in applying for. Alternativley please email a CV to [email protected]
©2023 All rights reserved E&OE. fonehouse.co.uk is part of KTM Online Limited. Reg. No. ‍10781202. VAT Reg. GB ‍276 ‍6191 ‍72. Monthly prices may rise in line with RPI.