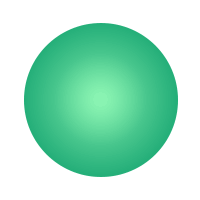 FREE Next Day Delivery - 7 Days a Week
Today's Top Talkmobile Deals
Frequently Asked Questions About Talkmobile
Q. How Good is Talkmobile?
A.
Talkmobile provides great-value deals that suit your needs, without compromising on network coverage and speeds. They're perfect for those who would like a bit more data on their plan but don't want to fork out for it. You'll benefit from affordable tariffs, which offer your choice of data, alongside unlimited texts and minutes.Better yet, you can even arrange for your bill to be capped, so you'll never go over your monthly tariff rate. Plus, we have Talkmobile deals available with a wide variety of handsets, allowing you to enjoy this excellent coverage, on a tremendous device.
Q. Is Talkmobile Getting 5G
A.
Talkmobile has now introduced 5G coverage to their tariffs. This gives customers the chance to enjoy the highest data speeds possible, stronger network security and a higher number of connected devices permitted in one area
Q. Who is Talkmobile Owned By?
A.
Talkmobile is owned by
Vodafone
and also uses its wireless network, which spans 99.7% of the UK population. So, when you sign up with them, you will get a reliably strong signal wherever you are!
You can make the most of brilliant 2G, 3G, 4G and 5G access, as you stay connected across the country. Though they are part of Vodafone, you will find any information you might need from your Talkmobile online account. This includes your monthly bills and tariff details.
Q. Does Talkmobile Work Abroad?
A.
Yes, in selected locations. Talkmobile's plans offer free roaming in the Republic of Ireland, the Isle of Man, Norway and Iceland - When visiting these nations, you can take advantage of the same monthly allowances that you have at home, at no additional cost. So, you needn't worry about paying for extra data while you're away on holiday! You can also keep in touch with family and friends back home with the same amount of texts and minutes, without any surprise charges.
In European locations other than those mentioned above, you can purchase a roaming pass (please check list of countries before travelling), when you arrive in a valid country you will be sent a text message providing you with a link to purchase.
A Euro Holiday Booster gives you unlimited calls and texts to the UK and other European destinations with 15GB of data:
£2.25 for a 1-day roaming pass
£10 for 8-day roaming pass
£15 for 15-day roaming pass
Outside of Europe, you'll be charged per min/text/MB on a unit basis depending on the country.
Q. What Are The Best Monthly Deals On Talkmobile?
A.
The
best monthly deals
for you really depend on your own budget and preferences. However, if you're looking for up-to-date technology at a reasonable price, our Talkmobile packages can certainly work for you. For instance, the Samsung Galaxy A52s 5G which was only released in August 2021 is up for grabs on the Talkmobile network from as little as £19/mo.There are many more high-quality phones to choose from, so you can get some cracking hardware with a data allowance that suits you.
TalkMobile Deals
Founded in 2007 Talkmobile has become one of the UK's leading mobile network providers, and with the recent introduction of 5G to their service, its become even more appealing. This mobile network is great for those who require high-data plans but also want an affordable plan. For example, you can get a Samsung Galaxy A52s 5G with 50GB of data, unlimited minutes and unlimited texts for as little as £19/mo.
In the world of Talkmobile, a solid data bundle doesn't have to be costly.

If you need any help selecting the perfect Samsung Galaxy, Apple, or a second-tier handset Talkmobile mobile deal for you, or if you have any other burning questions, feel free to give us a call on: 03339001133
†CPI Price Increase:
Three - Each year, your Pay Monthly airtime tariff will be adjusted according to the Consumer Price Index rate of inflation plus 3.9%, which is announced each January and adjusted on your bill each April.
Vodafone & Talk Mobile - Each year, your Pay Monthly airtime tariff plus all out of bundle charges will be adjusted according to the Consumer Price Index rate of inflation plus 3.9%, which is announced each January and adjusted on your bill each April. Unless otherwise stated, any cashback or gift incentives are provided by us, and not the network operators.
©2023 All rights reserved E&OE. fonehouse.co.uk is part of KTM Online Limited. Reg. No. ‍10781202. VAT Reg. GB ‍276 ‍6191 ‍72. Monthly prices may rise in line with RPI.