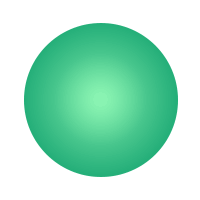 FREE Next Day Delivery - 7 Days a Week
Mobile Phone Accessories
Search by phone or accessory
Search Accessories By Category
Mobile Phone Accessories
The best addition to your mobile phone is all the fun accessories that you love but also help keep your phone safe from any damage. Make your mobile fun and super protected with our huge selection of mobile phone accessories from phone cases and screen protectors to spare charging cables. We offer a huge choice of different accessories online for quick delivery. Whether you're looking for a wireless charger or a memory card for your next phone, we've got a huge array of phone accessories. Our mobile phone accessory bundles give excellent value to anyone searching for multiple accessories to make their phone exciting but secure.
Mobile Phone Cases
Make sure you protect your mobile phone from any accidental bumps or scratches with our variety of mobile phone cases. Each case has been individually designed to ensure it provides as much protection as possible. We have a huge range of stylish mobile phone cases from big brands for a wide variety of different handsets available. A phone case should always be the first thing on your list when you buy a smartphone so why not get one that looks great and actually protects your phone? There's never any harm in adding a bit more protection to your phone for any unexpected accidents.
Mobile Phone Headphones
If you're looking for a spare pair of headphones or even just some different ones that suit your needs, we have got what you need. We offer big brands that you know and love so you know your money will get you great value. There are also a range of new and upcoming branded headphones so you can discover the next big thing. Whether you are looking for new wireless headphones or trusty wired ones, there is no trouble. Get a spare pair of headphones to keep in your bag or at work so you never have to worry about forgetting them again.
Mobile Phone Memory Cards
Smartphones come with some great memory options nowadays but sometimes you find it's just not enough for what you need. Most smartphones also have expandable memory slots for all those unfortunate moments. Explore our range and make sure you're prepared by buying the best mobile phone memory cards online from our range. Offering your favourite brands means we can offer you quality for a low price and that's exactly what we've done. Explore our variety of mobile phone memory cards so you can keep hold of all your favourite photos, videos and apps without worrying you'll have no storage left.
Mobile Phone Cables and Chargers
Our huge range of mobile phone chargers and cables allows your phone to stay powered up in every situation. Wireless charging has massively improved over the last few years and is now one of the most helpful features of a phone. Make full use of this technology advance and get yourself a wireless charging pad. If you're looking for the perfect car charger for you and the kids, we've got a wide range of adaptors and power banks for charging on the go. Even if you're just in search for a more exciting charger cable, we've worked with big names to provide you exactly that.
Screen Protectors
Replacing a whole new phone screen can cost upwards of £50 and causes a major inconvenience when it does happen. Why not invest in a glass tempered screen protector to save you from the hassle? With a range of screen protectors from trustworthy brands, you've got the pick of the bunch! Make sure you keep your smartphone screen safe and invest in a screen protector so you don't have the worry of replacing a screen. You don't want to have to rush around, finding the perfect person to replace the screen of your phone when you can prevent damage with a few pennies.
Mobile Phone Accessory Bundles
Why pay full price for separate accessories when you can get all the important additions at a discounted rate? Our accessory bundles give you all the essential accessories to keep your phone safe and of good value. Bundles are offered across a huge range of different handsets. Get a bunch of amazing accessories with a brilliant discount just for buying from us. What's better than some great value accessories and anamazing discount too? We want to give you the best of the best so you can find the perfect partner to your dream smartphone so you enjoy every moment doing all your favourite things.
©2023 All rights reserved E&OE. fonehouse.co.uk is part of KTM Online Limited. Reg. No. ‍10781202. VAT Reg. GB ‍276 ‍6191 ‍72. Monthly prices may rise in line with RPI.