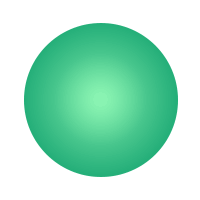 FREE Next Day Delivery - 7 Days a Week
Upgrades
At Fonehouse we are committed to finding our customers the best mobile phone deals and have been doing this for many years. However, we are here to look after our existing customers too. We are not just interested in the best of the new deals, but we are also dedicated to getting the best mobile phone contracts for our loyal customers when it is time for them to upgrade their phone.
We have a dedicated upgrade team who have evolved to have expert knowledge that means when the time comes for you to upgrade they are on hand to make sure you get the best mobile phone deal for you.
Not all customer upgrades are the same by any means, for some customers they take the natural break in the contract swap for a cheaper option that gives them more budget at the end of your month. For some, it is about getting more out of the monthly contract like an increase in data allowance or increased talk and text time. Some people are perfectly happy with their package and just want to get a new handset on a similar tariff.
Whatever you need our team here at Fonehouse is on hand to support you and make sure that your dreams become a reality and we get you exactly what you have been looking for.
Fonehouse upgrades open the door to an exciting range of smartphones, and we have a wealth of manufacturers on our books so that you can choose from the latest Apple iPhone, Samsung, Xiaomi and other devices. We have a massive range of smartphones on offer so we are confident that we can cater to every need and budget, so we can level you delighted at the money you can save and still get the contract you want.
If you are not sure when your upgrade is due then we are also able to help with that, we can check your Vodafone or Three contract and advise you on timings and see if you are eligible. If you are, we can start to help you find the best handset and contract deal for you so that you get what you want.
At Fonehouse, we work exclusively with Vodafone and Three because we are confident that they are the best providers in the UK. With millions of customers between them, we know that they work hard to ensure that customers get the best in connectivity and signal no matter where they are. We can also check the coverage in the areas that are most important to you and let you know which provider is most reliable in your area. We know how important it is to have a signal when you want to make a call and to have 4G or 5G when you need to use your apps.
Both providers have some great services on offer when you are leaving the country, so if you are due to go on holiday or travel a lot be sure to let your advisor know and they will be able to guide you to the best deal for free data roaming and other benefits of non-UK phone use.
At Fonehouse we have also negotiated some really great extras which you can also take advantage of when you choose to upgrade to a new pay monthly mobile phone contract with us. This means you can take advantage of not having to pay anything upfront for your handset, or you can save money on your monthly phone bill with some excellent cash back offers, our team will explain these in detail when you chat to them.
Vodafone, not wishing to be outdone also have their own range of details which include 24 months access to Sky Sports if you want to keep up with all the sporting action, or 24 months access to NowTV or 24 months access to Spotify, or if the wasn't enough free Amazon Prime video again depending on what suits you best.

We also offer next day delivery on all of our handsets even on upgrade phones, unless you are pre-ordering a new handset that hasn't reached its release date of course and then it is not really something we can do. But generally we can get your new phone to you, with no charge, the very next working day so you won't even have to wait for your shiny new phone. If you upgrade today, you could be unboxing your brand new smartphone tomorrow.
So if you are looking to upgrade your phone, or if you want to know more about the upgrade process here at Fonehouse then why not have a chat with one of our dedicated team of upgrade specialists. They know all about the deals on offer with Vodafone and Three and will be able to answer any questions you might have about upgrading your pay monthly contract with us. It doesn't matter if your question is big or small they are more than happy to help so why not get in touch. One thing you want to be sure of is that you get the best deal when upgrading your phone so you may as well enlist the help of an expert. To get in touch with our fantastic team all you have to do is call them on 0333 900 1133 and they will be delighted to help you find your perfect phone and upgraded contract deal today.
Upgrade plans are only available subject to availability
iPhone & Samsung Upgrades
With our handy Vodafone upgrade service, you'll be given the chance to upgrade your handset to one of the latest handsets in the market such as the iPhone 14 and the new as of February 2023, the Samsung Galaxy S23 Ultra.
†CPI Price Increase:
Three - Each year, your Pay Monthly airtime tariff will be adjusted according to the Consumer Price Index rate of inflation plus 3.9%, which is announced each January and adjusted on your bill each April.
Vodafone & Talk Mobile - Each year, your Pay Monthly airtime tariff plus all out of bundle charges will be adjusted according to the Consumer Price Index rate of inflation plus 3.9%, which is announced each January and adjusted on your bill each April. Unless otherwise stated, any cashback or gift incentives are provided by us, and not the network operators.
©2023 All rights reserved E&OE. fonehouse.co.uk is part of KTM Online Limited. Reg. No. ‍10781202. VAT Reg. GB ‍276 ‍6191 ‍72. Monthly prices may rise in line with RPI.