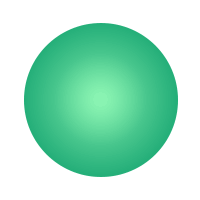 FREE Next Day Delivery - 7 Days a Week
Call and text back to the UK, and use your data allowance in over 70 destinations at no extra cost - up to 12GB. Explore Go Roam at three.co.uk/go-roam.
We're proud to have been voted the Uswitch Best Network for Data 2021.
How to Get Deals on Three Mobile?
New deals available on our January Sale page - discover more now.

You can get Three mobile deals when you purchase a new pay-monthly or SIM-only contract with fonehouse. We offer premium packages across a range of the latest handsets, giving you a wealth of options.
Once you've decided on your desired smartphone, you can simply sort through the plans available. Just keep scrolling until you spot the data allowance and extras that will suit your needs. It really is that easy to discover the right tariff for you.
What Coverage Does Three Have?
As one of the biggest providers in the country, Three's 4G network spans 99.8% of the UK's outdoor population, delivering coverage to millions of mobile users every day.
It also offers excellent international roaming on selected plans. Its Go Roam scheme allows you to use your regular allowance in 71 different destinations globally, without any surprise charges.
As well as this, Three has now rolled out its 5G mobile network in over 100 places in the UK, and all of its pay-monthly contracts include this at no extra cost. So, if you have a 5G-ready device, you'll receive super speeds of 100MHz the next time you're in one of these hotspots.
What Network Does 3 Use?
Three runs its own mobile network and it covers almost all of the UK for 4G. So, to avoid slow or weak signals, this provider is the way to go. It reaches even the most rural areas, meaning you're sure to stay connected when you sign up.
Its network accounts for roughly 28 percent of mobile data traffic in the UK, which isn't surprising, as it has a staggering 10.3 million active customers.
Better yet, it currently has more 5G spectrum than many other leading providers and is looking to dominate the 5G game. This is unquestionably something to consider if you're wanting to purchase a 5G-ready handset in the near future.
How Much Is Unlimited Data on Three?
Three offers unlimited data on pay-monthly and SIM-only deals for 12-month contracts. You won't need to break the bank to get these either, as they're available at around £18 per month. Some of these plans even feature automatic cashback!

With these deals, not only will you never have to worry about using the internet with no wi-fi connection again, but you'll also benefit from uncapped calls and texts. Plus, if you happen to be in the right place, you'll get supreme 5G speeds, too.
What Is a Triple SIM Deal?
Triple SIM cards, also known as multi-SIMs and Trio-SIMs, are SIM cards that contain the micro, nano and standard SIMs in a single, simple package. So, no matter which device you pick, your Three SIM card will definitely fit in your phone. This takes away all the hassle of trying to work out which one is the right size for your model.
What Is the Best Mobile Deal on Three?
fonehouse has a fantastic selection of Three mobile deals, but the best choice for you depends entirely on your individual preferences.
If you lead a busy life and often find yourself here, there and everywhere, you might want to choose a plan with unlimited data. This will allow you to stream, make video calls or shop online with ease, even if you have no access to wi-fi.
Alternatively, if you're shopping on a tight budget, opt for a lower allowance or check out our cashback deals. Going for these options can reduce the monthly cost and make your ideal mobile more affordable.
©2022 All rights reserved E&OE. fonehouse.co.uk is part of KTM Online Limited. Reg. No. ‍10781202. VAT Reg. GB ‍276 ‍6191 ‍72. Monthly prices may rise in line with RPI.