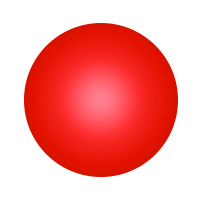 FREE Next Day Delivery - 7 Days a Week
About Us
Here at Fonehouse we've been providing our customers with exceptional service and an unbeatable shopping experience for over twenty years. Originally established in 1994, we strive again and again to provide our customers, loyal and new, with the lowest prices and best deals across a range of incredible mobile brands.
Whether you're after the latest iPhone, Samsung handset, or maybe you're looking for something completely different, we're home to the biggest brands, ensuring that we can always offer a diverse range of handsets and contracts to suit each and every individual perfectly.
Customer Service Team
We pride ourselves on our fantastic customer service; we focus on meticulously selected products and combine them with fantastic prices and service delivery. However if you find that you're not quite satisfied with your new phone, or you feel you need a little extra help in selecting a handset or deal, our dedicated customer service team are on hand to assist you with whatever your need might be. Our team are all based in the UK and will make every effort possible to understand your needs and identify a resolution; at Fonehouse we're extremely proud of our reputation as the leading UK mobile phone retailer that not only provides customers with the best deals, but also listens and delivers what customers want time and time again.
The Best Phone for you
If online shopping isn't really your thing, or if you'd like to speak to someone face to face, then why not visit one of our 21 UK wide stores. Our in-store advisers will offer a warm welcome and will personally ensure that you leave with the best phone for you, at the very best price.
Once you've selected your chosen handset and/or tariff, you can rest easy knowing that you don't have to wait too long to receive your product. With our FREE next day delivery service you can simply place your order online by 3pm, and we'll work with our dedicated distribution company to ensure that your order is with you the very next working day.
Above and Beyond
It's not all about products and services; at Fonehouse we go further. We will always go above and beyond to ensure, without fail, that our customer's security is paramount, and we will always endeavour to offer ethically responsible ways of connecting people.
Visit us online or in store today for incredible service, amazing brands and unbelievable deals.
©2023 All rights reserved E&OE. fonehouse.co.uk is part of KTM Online Limited. Reg. No. ‍10781202. VAT Reg. GB ‍276 ‍6191 ‍72. Monthly prices may rise in line with RPI.