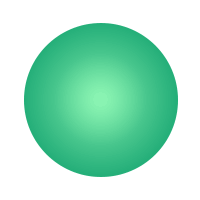 FREE Next Day Delivery - 7 Days a Week
Today's Top Google Deals
Frequently Asked Questions About Google
Q. Are Pixel Phones Good?
A.
Google Pixel phones are extremely well-made phones, making them an excellent choice for those looking to enhance their technology game.
Q. Is Google Pixel a smartphone?
A.
Yes, all Google Pixel devices are smartphones.
Q. How is Google Pixel different from other phones?
A.
One main feature which differentiates Google Pixel handsets from other brands is the unlimited storage aspect in Google Photos Unlike other non-Pixel handsets, Pixel phones have no data cap for backing up photos to the cloud
Q. Are Google Pixel Phones Safe?
A.
Google Pixel phones are some of the best when it comes to topline security, and here's why:
Built-in authentication security means only you can access your device
Your data is protected by multiple layers of security
Pixel intelligence works to keep your data more private
There are easy-to-use privacy controls and proactive security for what you download, browse and share.
Q. Is Google Pixel Andriod?
A.
Yes, Google Pixel phones run on the Andriod software.
Google Deals and Handsets
The first Pixel was released in 2016 and is heavily branded as a Google Pixel, leaving no doubt as to who owns it. Over time we would expect other names and ranges to be released and we will have a range of Google handsets from the latest release to the best of the older versions on our shelves for you to choose from as they are well built, technology-packed handsets that have a lot to offer.
Google has sensibly paid attention to the trends that customers have favoured and targeted their handsets to appeal accordingly. So the Google Pixel 7 Pro is perfectly placed to become a mobile streaming handset, which means users can watch their favourite films and streaming services on the go, something which is currently very popular and not showing signs of fading. A good streaming phone has a great screen set up so the impressive and sizable 6.7" AMOLED Display and up to 120 Hz on this model, just adds to the quality of the picture. It also has exceptional sound quality whether you want to listen via the speakers or use headphones.
The Google Pixel 7a is the latest Pixel to join the Google family, and is a great budget-friendly smartphone packed with exceptional 64MP camera power, a secure Google Tensor G2 chipset and an all-day battery that can last up to three days!

Once you have picked your Google handset, then you need to find a pay-monthly deal to go with it, and you will be amazed by the fantastic choice that we have on offer. We work exclusively with Vodafone, Talkmobile, and Three, and they make sure we have the best deals to offer you, plus they add amazing extras like cashback and free network gifts to really sweeten the deal.
Once you are ready to pick a deal, you want to be looking at several features to make sure it meets your needs and comes in on budget, but perhaps the most important is the level of data offered. You use data when you are not connected to Wi-Fi and do things like reading emails, use apps and more. If you go over a data allowance, you will get some pretty unpleasant charges, so it is better to pick a plan that offers more data than you normally use in a month, so you have some spare if things pan out differently in any month. Now have a look at cashback options, no upfront cost and the network gifts on offer, and you will soon be able to find the perfect plan for you. Some of the cashback deals are automatic so you won't need to do anything to claim them, others require you to make a claim, but we will give you details of what you need to do, and it really is nice and easy.
Once you have placed your order, our team get to work straight away, and the details are sent over to the warehouse where your phone will be sent to arrive with you the very next working day for no charge. This free service is offered on all phones and other items we have in stock, however, it is not available on pre-orders for obvious reasons.
If you have any questions about the Google range of handset or want to talk about any of the other amazing deals, we offer then our UK based customer service team are waiting to assist you, and have a vast range of knowledge so simply give them a call on 0333 900 1133
†CPI Price Increase:
Three - Each year, your Pay Monthly airtime tariff will be adjusted according to the Consumer Price Index rate of inflation plus 3.9%, which is announced each January and adjusted on your bill each April.
Vodafone & Talk Mobile - Each year, your Pay Monthly airtime tariff plus all out of bundle charges will be adjusted according to the Consumer Price Index rate of inflation plus 3.9%, which is announced each January and adjusted on your bill each April. Unless otherwise stated, any cashback or gift incentives are provided by us, and not the network operators.
©2023 All rights reserved E&OE. fonehouse.co.uk is part of KTM Online Limited. Reg. No. ‍10781202. VAT Reg. GB ‍276 ‍6191 ‍72. Monthly prices may rise in line with RPI.