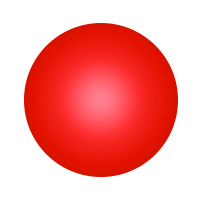 FREE Next Day Delivery - 7 Days a Week
The home of mobile deals
Compare thousands of phone deals
Who are Fonehouse?
Fonehouse has helped consumers find first-class mobile phones and contracts since 1994. We strive to offer a diverse selection of products, at the lowest possible prices. We sell a huge range of handsets from the biggest brands and combine them with fantastic mobile phone deals on some of the top networks. Our dedicated customer service team is always on hand to assist online, via phone or in any of our 21 shops. If you're looking for your local store, our store finder is here to help.
Who owns Fonehouse?
Fonehouse is the trading name for KTM Online Limited. A mobile phone retailer that also owns the Metrofone brand. With over 27 years of trading in the industry, KTM Online is here to help households get a better deal on their phone contracts. Working with major networks such as Three and Vodafone along with up-and-coming sub-networks such as Talk Mobile.
Are Fonehouse phones new?
Don't be fooled by the incredible prices, we offer brand-new handsets across all our featured mobile phone brands. Whether you are looking for a brand-new Apple iPhone or a new Samsung we're here to help. We do also sell refurbished models, however, so if you're looking to snag a really competitive deal and don't mind looking at a second-hand model, we've got you covered.
Why is Fonehouse so cheap?
We are always working hard to bring you the best mobile phone deals out there, regardless of what brand, model, or network you are searching for. The team here at Fonehouse are experts when it comes to ensuring you get value for your money. From some of the most competitive handset deals on the market to some truly incredible mobile phone gift bundles, we've got it all.
How long does Fonehouse take to process an order?
Fonehouse strives to dispatch orders within 24 hours of sale. Fonehouse offers free next day delivery on handsets in stock. Subject to new customers passing any network and other checks.
Why Should I Choose Fonehouse?
Fonehouse employs a dedicated team of deal hunters, who work around the clock to source the top offers on a variety of devices, from Apple to Samsung phones, so whether you're searching for the latest iPhone deals, Samsung offers, or the best sim only deals, Fonehouse is the place to be. Our mission is to supply you with awesome phone deals alongside cracking handsets. We provide great value, feature-packed tariffs for you to get your hands on and even negotiate some fantastic cashback options, which will considerably reduce your monthly bill. To top it all off, you will benefit from free next day delivery service, secure checkout, and our 14-day return policy.
Are phones from Fonehouse new?
Yes, all Fonehouse mobile phones are brand new. Whether you are shopping online or in store, we pride ourselves on delivering both excellent service as well as the best new handsets on the market.
†RPI/CPI Price Increase - Each year, your Pay Monthly airtime tariff will be adjusted according to: Three - Three's Fixed Annual Price Change which is 4.5% each April. Vodafone - The Consumer Price Index rate of inflation plus 3.9%, which is announced each January and adjusted on your bill each April.
©2022 All rights reserved E&OE. fonehouse.co.uk is part of KTM Online Limited. Reg. No. ‍10781202. VAT Reg. GB ‍276 ‍6191 ‍72. Monthly prices may rise in line with RPI.