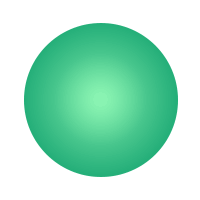 FREE Next Day Delivery - 7 Days a Week
What is a refurbished product?
A refurbished product is a kind of second-hand mobile phone. It may have been returned to the manufacturer due to a fault, repaired and then sold on. It may even be a phone that has been traded in as its previous owner is looking to upgrade. Essentially, it's a pre-owned mobile phone that has been sold on.
What refurbished phones do you offer?
Here at fonehouse, we have a great range of refurbished phones available, such as the iPhone 12 5G refurb, to all of our customers. We're continuously growing our refurbished phone range to provide you with a wider choice, allowing you to enjoy technology at affordable prices.
Our refurbished deals offer great value for your next mobile phone contract. Each handset is paired with a variety of data packages as well as monthly costs. They range across a number of networks, including Vodafone and Talkmobile, to ensure you're getting the best price and service available.
Take a look at our range of refurbished iPhones to save you money. Choose a tariff that is perfect for you so that you can find something you love.
Why are refurbished products cheaper?
Refurbished products are cheaper than brand new phones because they have previously been owned. They're no longer brand new so cannot be branded this way. That being said, each refurbished mobile available is in a great condition.
Every phone that comes in to our warehouse is screened to make sure it's high quality and suitable to be resold. Any refurbished phones we offer will come in grade A condition so we can be sure you're happy with your mobile phone. By offering these devices to our customers, we can help you stick to low prices.
Take a look at our range of refurbished iPhones to save you money. Choose a tariff that is perfect for you so that you can find something you love.
Are refurbished products damaged?
No, refurbished products are not damaged. We are not able to sell on damaged phones to our customers. All refurbished phones have been repaired as to fix any faults or damage. We can assure you that you're paying for a handset in grade A condition. If for whatever reason you are unhappy with how your device has arrived, please don't hesitate to contact our customer service team on 0333 900 1133.
Do all original accessories come with refurbished products?
We cannot guarantee that you will receive any original accessories with your refurbished product. Most refurbished devices will include the SIM tool and charging cable. You will not find headphones in refurbished purchases as this is considered unhygienic. We cannot be sure that the previous owner of the phone has not used these headphones before returning them. For this reason, we remove headphones when the phones arrive back in our warehouse.
If you feel you need any further accessories with your mobile phone, we have a huge range of mobile phone accessories available to purchase alongside. From phone chargers to headphones, you're able to build your mobile phone experience. Make sure you check out our accessory range to get your hands on the perfect protection for your new mobile phone.
Does a refurbished product come with warranty?
You will receive a 30 day warranty with Fonehouse. During this period, you can return your device for any reason. Once outside of this 30 day period, you will need to use the manufacturers warranty. All of our refurbished products come with 12 months manufacturer warranty.
I'm not happy with my refurbished product. What can I do?
We like to make sure that all of our customers are happy with their new phone. If you are unhappy with your refurbished product for any reason, you have 30 days in which to return the product to us. We will be happy to offer a like for like device as a replacement.
Our friendly UK based customer service team is happy to help you from 0333 900 1133. Simply give us a call and we'll be able to resolve this for you.
©2022 All rights reserved E&OE. fonehouse.co.uk is part of KTM Online Limited. Reg. No. ‍10781202. VAT Reg. GB ‍276 ‍6191 ‍72. Monthly prices may rise in line with RPI.