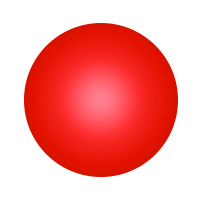 FREE Next Day Delivery - 7 Days a Week
Frequently Asked Questions About Phone Deals
Q. Why Should I Choose Fonehouse?
A.
Fonehouse employs a dedicated team of deal hunters, who work around the clock to source the top offers on a variety of devices from Apple to Samsung phones. Whether you're searching for the latest iPhone deals, Samsung Galaxy offers or the best sim only deals, we've got you covered.
Our mission is to supply you with awesome phone deals alongside cracking handsets. We provide great value, feature-packed tariffs for you to get your hands on and even negotiate some fantastic cashback options, which will considerably reduce your monthly bill.
To top it all off, you will benefit from free next day delivery service, secure checkout and our 14-day return policy.
Q. What Contract Mobile Phone Deals Are Available?
A.
You can browse a diverse range of mobile phone contracts with Fonehouse, as there are hundreds of plans available every day, ranging from Huawei to Samsung. Get the latest flagship phone on the market or opt for your most trusted brand.
You can filter the options by the manufacturer (including Apple, Sony or Nokia), as well as by monthly cost and key features such as memory and screen size. If you're aware of how much you use every month, you may also choose your desired data allowance.
Q. What Should I Look for in a Pay Monthly Contract?
A.
One of the key things to look out for is the amount of data allowance that is included in your package. Many of the tariffs we offer for pay-monthly phones include unlimited talk time and text messages. However, the level of data you can get is a different variable and entirely depends on what you require.
It's also crucial to consider how much you're willing to spend upfront for your chosen handset and if there are any added extras included in the package. You may be entitled to cashback, or receive perks for choosing a particular network provider.
Q. How to Get Cheap Mobile Phone Deals?
A.
If you want to pay as little as possible for your next handset, all you have to do is check our website or head to one of our stores. We have a vast selection of cheap mobile phone contracts that are just waiting to be snapped up, so you just need to choose the one that works for you.
fonehouse is working hard to ensure all of our deals (even those on the newest handsets) come with several options. This includes many phone plans with no upfront costs in the monthly price, offering ultimate affordability over 24 months.
If you can't see the deal you're looking for, then get in touch with our friendly customer service team by calling 0333 900 1133.
Q. What is 5G?
A.
5G is the next generation of wireless internet technology (which lets us access the web on our devices while we're on the move). It's the successor to 4G and is set to carry us into the future of mobile web browsing, meaning we'll be able to stay better connected on 5G phones.
Through advanced methods (such as the use of higher radio wave frequencies), it's expected to significantly improve the way we utilise the internet when we don't have Wi-Fi.
Thanks to 5G, in years to come we'll be in a position to do things we could never have imagined nowadays.
Q. How to Get 5G on my Phone?
A.
You need three things to access 5G on your phone: a handset that's 5G enabled, a 5G data plan, and a location where 5G is available. When you have each of these, you will automatically join a 5G network.
Older models simply can't support 5G, as they're not fitted with the modem and chipset required to connect to it. Almost all of the recent releases come equipped with this technology, meaning you'll be able to enjoy 5G on a state-of-the-art device. A wide variety of 5G mobiles are already on sale, so keep an eye out for these when looking for a new smartphone.
The last element you'll require is a 5G plan. If you want to be among the first 5G users, select one that uses this technology when shopping for your next device. There are plenty to choose from and you'll easily find a plan that suits your needs!
Phone Contract Deals
We at Fonehouse know the process of choosing a new device can be a bit tricky. That's why our ultimate goal is to make purchasing a new handset simple, quick, and easy. The options and variety on Fonehouse are endless. We provide oodles of brilliant mobile phone deals for you to browse through, so you're sure to discover the perfect phone deal that works for you – the perfect addition to your tech collection.

Whether you're looking for a bargain on the latest smartphone, if you want to check out the latest pay-monthly phone contracts on a budget or simply see a sim only deal, you can find it all at fonehouse. Pairing carefully selected products with fantastic prices and speedy delivery, you'll have your new device in no time when shopping with us.
Apple Contracts
Apple is a go-to brand for millions of people worldwide. With large vibrant displays, powerful chipsets, excellent cameras and a signature iOS look and performance all up for grabs, the manufacturer dominates the technology space. An iPhone range that impressed as of late was the iPhone 14 series - this fantastic line up consisted of the iPhone 14, iPhone 14 Plus, iPhone 14 Pro and lastly the iPhone 14 Pro Max. These gems feature everything from long-lasting batteries to brand new iPhone features like Dynamic Island! One thing Apple are great at aside from innovating is creating a handset for every type of customer. If you're looking for a budget-friendly iPhone that still wows you, then the iPhone 12 is the one for you - launched in 2020, this handset features a 6.1-inch Super Retina XDR display, fantastic 5G speed and an advanced camera system to top it all off. Alternatively, if you're looking for a slightly newer device then the iPhone 13 with its 4K Dolby Vision recording and durable design might be a winner.
Android Deals
For those who prefer Android smartphones, you're in luck! We have a fantastic range available featuring big brands like Honor, Sony, Google, Samsung Galaxy and more!
If you're stuck on which Android to opt for then why not give the new Honor Magic5 Pro 5G a go? This premium 2023 handset is a powerhouse when it comes to its 6.81-inch quad-curved floating display and superfast Snapdragon 8 Gen 2 performance! Honor really hits the nail on the head when it comes to creating innovative handsets that boost user experience.
If you want to give a Pixel a try then the new Google Pixel 7a is a show-stopper!
Mobile Networks
We also offer a wide range of mobile phone networks for you to choose from with a string perks! For example, if you opt for Vodafone you can enjoy VeryMe Rewards (weekly treats, giveaways and prize draws), 5G speed at no extra cost and roaming in up to 83 destinations. If you go for Three you'll get to soak up the luxury of 99% UK outdoor coverage, constantly giving you a strong connection and the fastest 5G network around! Lastly Talkmobile offers cheap and cheerful low-prices, great 99.9% UK coverage and Wi-Fi calling.
†CPI Price Increase:
Three - Each year, your Pay Monthly airtime tariff will be adjusted according to the Consumer Price Index rate of inflation plus 3.9%, which is announced each January and adjusted on your bill each April.
Vodafone & Talk Mobile - Each year, your Pay Monthly airtime tariff plus all out of bundle charges will be adjusted according to the Consumer Price Index rate of inflation plus 3.9%, which is announced each January and adjusted on your bill each April. Unless otherwise stated, any cashback or gift incentives are provided by us, and not the network operators.
©2023 All rights reserved E&OE. fonehouse.co.uk is part of KTM Online Limited. Reg. No. ‍10781202. VAT Reg. GB ‍276 ‍6191 ‍72. Monthly prices may rise in line with RPI.