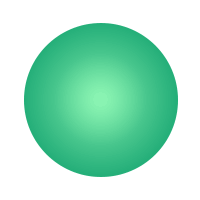 FREE Next Day Delivery - 7 Days a Week
Samsung Galaxy Mobile Phones
Samsung is something of a global giant in the technology world. When it comes to mobile phones, it is widely accepted that they sit at the top as one of the three main providers with Apple and Huawei. They certainly have many years of experience to draw from, and they remain at the cutting edge of handset manufacture with new and exciting features often being seen from them first, leaving their competitors to play catch up. Their flagship ranges are always expensive offerings, but for the amount that comes packed into them, it is not hard to see why they can comfortably attract the price tag. However, they are also keen to include all areas of the market and with that in mind also have a range of more basic handsets and those that sit in the middle top.
Their handset list is long, and we have deliberately found what we consider to be the best right across the range. Whether you are looking for a high-end smartphone that has the ability to be a computer in your pocket or whether you prefer something a little less complicated and more phone like, you will find Samsung has a handset to fit every need.
Best Samsung Deals
Here at Fonehouse we know how important this is to get right, we know that some people are in love with the new flagship each year before it is even released and we know others are just looking for a workhorse to support their daily life. Whatever your mobile phone dream is we want to try and help you make it a reality. So, we have tried and tested many different handsets and believe we genuinely have the best on offer, and that includes many different Samsung choices. If you are in love with the highest spec but can't quite afford it, have a look at the same model from a couple of years before. Samsung has ensured that all of their handsets are future proof and still as valuable to users after a couple of years as they were when new.
Samsung Sim Free Deals
If you are just looking for the handset, then we also have exactly what you need with our great range of Samsung SIM free deals. Of course, you will need to arrange to have a SIM card, and for some people, this is a pay-as-you-go deal while others may already have a contract they are happy with.
We have a fantastic range of Samsung sim free deals, across the entire Samsung Galaxy range, as well as different contract deals.
Samsung Contract Deals
When it comes to getting the best pay monthly contract, we are completely convinced we can find something that perfectly matches what you are looking for. We work with three of the biggest providers, Vodafone, talkmobile, and Three, and they provide us with a great selection of deals exclusively designed for our customers. They have all been incredibly generous, so you will be delighted with what we have on offer. In order to select the best contract, deal for you then there are a couple of small things to look for. Data is a really important factor, and this is because extra charges can creep in if you happen to go over your allowance. Your phone uses data when it accesses 4G instead of Wi-Fi, so if you are out and about and use your apps and send and receive mail etc. you will be using your data. If you stay within the allowance you are fine, but should you happen to exceed it extra charges will be triggered which could mean your monthly bill comes as a bit of a shock. The best way to avoid that happening is to make sure you pick a deal that has more data than you actually need so you create a buffer for yourself. If you are unsure of how to work out what you need, give us a call, and we can help.
Samsung Deals with No Upfront Cost
It is important to get the deal that best suits you but sometimes that might feel like an impossible dream if you have your eye on one of the high-end models. However, this is where our awesome Samsung deals with no upfront cost come in. We have a great range of deals on offer that do not cost you extra for the handset, and this could be the solution you have been searching for. Over the years, we have worked hard to ensure that while you get the handset at no extra cost, you are also not penalised by having a ridiculously high monthly payment. Whatever you choose, you can look forward to having your phone as soon as possible thanks to our free next day delivery which is on offer as standard for every phone we have in stock.
We have deals with Vodafone, Talkmobile, and Three because we are all about choice but choice with quality and we believe that these three network providers have the best customer service and network coverage, so we know that you will be in good hands. There is also a generous range of gifts on offer which vary from provider to provider but bring you even more for your money in the form of music or television streaming subscriptions and other free gifts. You will certainly get the most from your money, so have a good look around, and if you have any questions, please contact our customer service team on 0333 900 1133.
What is the latest Samsung Galaxy?
The newest Samsung phone in the Galaxy S line-up is the Galaxy S21, S21+ and S21 Ultra. There are also recent releases that include the Galaxy Z Flip3 – Samsung's latest flip phone.
What is the difference between Samsung Galaxy S and A?
The Galaxy S range is a higher-end specification and device, the A range is the mid-range, more affordable device. Typically, the higher the letter, the higher specification the device has.
Which is the best Samsung mobile low in price?
Samsung thankfully has a wide range of handsets that are low in price yet still incredibly high performing. For example, the S20 FE is a great option for those on a budget – yet it still offers incredibly high performance.
†RPI/CPI Price Increase - Each year, your Pay Monthly airtime tariff will be adjusted according to: Three - Three's Fixed Annual Price Change which is 4.5% each April. Vodafone – The Retail Price Index which is announced each March and adjusted on your bill each April.
©2022 All rights reserved E&OE. fonehouse.co.uk is part of KTM Online Limited. Reg. No. ‍10781202. VAT Reg. GB ‍276 ‍6191 ‍72. Monthly prices may rise in line with RPI.