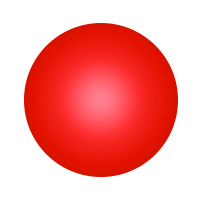 FREE Next Day Delivery - 7 Days a Week
Today's Top Samsung Deals
Frequently Asked Questions about Samsung
Q. What is the latest Samsung Galaxy?
A.
The latest addition to the Samsung family is Samsung Galaxy S22 Ultra. Along with this release the Samsung Galaxy S22, Samsung Galaxy S22+ 5G and Samsung Galaxy A53 5G were also released.
Q. What is the difference between Samsung Galaxy S and A?
A.
The Galaxy S range is a higher-end specification and device, the A range is the mid-range, more affordable device. Typically, the higher the letter, the higher specification the device has.
Q. Which is the best Samsung mobile low in price?
A.
Samsung thankfully has a wide range of handsets that are low in price yet still incredibly high performing. For example, the S20 FE is a great option for those on a budget – yet it still offers incredibly high performance.
Q. Which phone is best in Samsung Galaxy?
A.
Samsung's flagship device the
Samsung Galaxy S22 Ultra 5G
has been noted as the best overall smartphone for the brand to date. Some of the features users can enjoy are:
An excellent 108MP main camera with 8K video recording
A high definition 6.8" LTPO AMOLED display
4.5W reverse wireless charging capabilities.
A 1440x3080 resolution providing users with crystal clear quality
Whatever your mobile phone dream is we want to try and help you make it a reality. So, we have tried and tested many different handsets and believe we genuinely have the best on offer, and that includes many different Samsung choices. If you are in love with the highest spec but can't quite afford it, have a look at the same model from a couple of years before. Samsung has ensured that all of their handsets are future-proof and still as valuable to users after a couple of years as they were when new.
SIM Free Deals
If you are just looking for the handset, then we also have exactly what you need with our great range of Samsung SIM free deals. Of course, you will need to arrange to have a SIM card, and for some people, this is a pay-as-you-go deal while others may already have a contract they are happy with. We have a fantastic range of Samsung sim free deals, across the entire Samsung Galaxy range, as well as different contract deals.
Samsung Contract Deals
When it comes to getting the best pay monthly contract, we are completely convinced we can find something that perfectly matches what you are looking for. We work with three of the biggest providers, Vodafone, talkmobile, and Three, and they provide us with a great selection of deals exclusively designed for our customers. They have all been incredibly generous, so you will be delighted with what we have on offer. In order to select the best contract, deal for you then there are a couple of small things to look for. Data is a really important factor, and this is because extra charges can creep in if you happen to go over your allowance. Your phone uses data when it accesses 4G instead of Wi-Fi, so if you are out and about and use your apps and send and receive mail etc. you will be using your data. If you stay within the allowance you are fine, but should you happen to exceed it extra charges will be triggered which could mean your monthly bill comes as a bit of a shock. The best way to avoid that happening is to make sure you pick a deal that has more data than you actually need so you create a buffer for yourself. If you are unsure of how to work out what you need, give us a call on 0333 900 1133, and we can help.
†RPI/CPI Price Increase - Each year, your Pay Monthly airtime tariff will be adjusted according to: Three - Three's Fixed Annual Price Change which is 4.5% each April. Vodafone – The Retail Price Index which is announced each March and adjusted on your bill each April.
©2022 All rights reserved E&OE. fonehouse.co.uk is part of KTM Online Limited. Reg. No. ‍10781202. VAT Reg. GB ‍276 ‍6191 ‍72. Monthly prices may rise in line with RPI.