Your handset should last you for several years – after all, you expect this when they cost a good amount of money upfront. However, it is important to remember, as with anything you purchase that you do need to look after your device to ensure its longevity.
There are various things you can do to actually extend the life of your mobile phone, and in this guide, we have pulled together our top tips on looking after either your iPhone or Samsung device to ensure it lasts longer before you need to replace it.
If you do need to get your phone repaired, you're in luck as in our Fonehouse stores we have a phone repair service – so you can get even longer out of your device! Find your nearest store with our store finder.
How to Make your Phone Battery Last Longer
Over time phones naturally see their battery life decline. However, whilst this is normal you can actually slow this down.
Lithium-ion batteries (the ones used in smartphones) chemically age over time so as the years go by they hold less charge. Whilst this process is inevitable, did you know you could be doing things that speed the process up?
To maximise the battery life on your handset you should keep the battery charged to somewhere between 30% and 80%. Over 80% the battery can age faster – and the same for if it goes below 20%. Below 20% the battery draws out more current which makes the battery life decrease.
When it comes to the iPhone, on iOS 13 and later you can actually enable a function called 'Optimized Battery Charging' which is designed to decrease battery ageing. This feature reduces the amount of time your iPhone spends fully charged so fully charging over 80% is delayed or not carried out. You can enable this function by going to Settings >Battery > Battery Health > Switch on Optimized Battery Charging.
For those who are concerned about charging their iPhone to 100%, you need not worry – a full recharge isn't the end of the world but fully recharging every time will shorten your device's lifespan. Another top tip is to turn your phone off whilst charging, or at least try not to use it.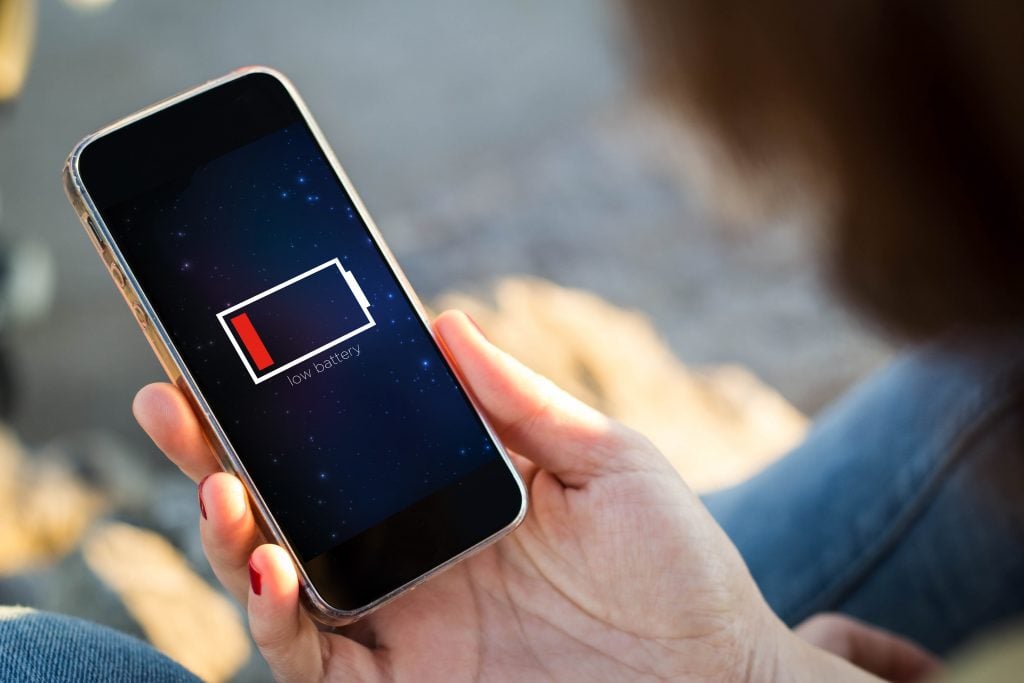 How to Manage Battery Usage on iPhone
Continuing with the battery theme, you can easily manage your device's battery life by viewing the usage by each app in Settings > Battery. Some apps drain your battery more than others, so you can use this information to cut down on those apps that drain your battery the most. Other than cutting down on battery draining apps you can also optimise battery life by:
Turning your device's brightness down or switching to Dark Mode.
Turn off background app refresh, this stops apps draining your battery when they are not even in use. Go to Settings > General > Background App Refresh > Off.
Turn off Location Services for apps that don't require it. Go to Settings > Privacy > Location Services > Change the chosen apps permission setting to Never.
For apps that frequently send notifications you do not need, you can turn off push notifications in Settings > Notifications. Tap the app and set Allow Notifications to Off.
Use WiFi instead of cellular data whenever possible.
When you have poor mobile coverage, turn on Airplane mode.
Turn on Low Power Mode in Settings > Battery.
How to Manage Battery Usage on Samsung
On Samsung phones, you can follow a similar method to manage battery usage. Simply go to Settings > Battery and device care > Battery to view the usage by each app and then try to cut down on those that drain your battery. Additionally, you can do the following to cut down on battery usage even further:
Switch to Dark Mode or turn down the phone's brightness.
Select a sleep status for certain apps to prevent them running in the background by going to Battery > See more > Settings > Sleeping apps > Add to select apps you want in sleep status > Add
Turn off location services on apps that don't need them by Holding the chosen app icon > App info > Permissions > Location > Deny
Turning off push notifications when they are not needed by going to Settings > Notifications > See all > apps that most recently sent you a notification. If you can't find the app you want, tap Most recent > All > Search for the app > When you've found your app, tap to turn it off.
Use WiFi wherever possible.
Switch to Power Saving Mode.
Adjust your screen time out so that your device will go dark when not in use. You can do this in Apps > Settings > Display > Screen Time Out.
Temperature
Being exposed consistently to high temperatures can damage your phones battery life permanently. The same goes for extremely cold temperatures but this will only be temporary.
iPhone's ideal temperature is 16° C to 22°C but they can work best at 0°C to 35° C. For Samsungs the best temperature is also 0°C to 35° C.
How to Replace a Broken Battery
Many people will decide to get a new phone when their battery starts to worsen. However, if you are looking for a cost-effective way to extend the lifespan of your iPhone or Samsung phone, replacing the battery could be your best solution.
Updating the Operating System
iOS
You may have heard through the grapevine updating your iOS can cause problems for older iPhones, but this is simply not the case – in fact, it is the opposite. It is essential to update your iPhone's operating system to fix bugs, security issues and to add new features. The purpose of an iOS update is to improve the overall performance of your device – including ensuring it works quicker. You can choose to automatically install iOS updates to your device so that you never forget!
Samsung OS
Updating your Samsung operating system as required is essential to expanding the lifespan of your device. It helps to solve problems, fix bugs and improves performance. You can keep your device up to date by switching on auto-update on Lollipop/KitKat devices or Download updates automatically on Marshmallow devices and above.
Updating your Apps
It is important that you look through your apps often and remove any that you no longer use – to save storage and prevent them using battery life in the background. It is also important to update the apps you do use – again, you can set this to automatic, so you don't forget.
On Samsung devices you have the option to auto-disable apps that haven't been used for 30 days in Battery > See more > toggle Auto disable unused apps.
Whilst we're on the topic of apps, it is important to remember not to force quit apps unless they are unresponsive. This is because your operating system will pause apps not in use and this uses less power than repeatedly quitting and re-opening them.
Storage
If you have noticed your phone slowing down, you might want to look at your storage capacity.
When iPhone's storage gets full it can slow down the functions of the device. To free up storage delete any unwanted images, videos, files and documents or back them up to iCloud.
The same goes for Samsung phones, you want to make sure you are managing storage to ensure your phone is running to its best ability. Did you know old text messages and voicemails can take up storage too? Make sure to go through and delete these if you can.
Delete your Cache
Your phone will collect a lot of cached data over time that you don't need. This can impact your phone's memory so clearing it out occasionally can help to free up storage space and can improve overall performance.
There are a few different ways you can do this on an iPhone, and it might vary depending on your apps – but start by checking each app in the iPhone Storage section of your settings. You can click on each and see if there is an option to clear cache – if not, try uninstalling and reinstalling each app.
On a Samsung Device to clear app cache go to Settings > Apps > Click on an often-used app > Storage > Clear Cache.
Accessories
Choosing the right phone accessories for your device can play a big part in its lifespan – make sure you invest in things such as a screen protector and a case to protect it from damage. When it comes to charging we do recommend only using the charger that came with your device or one that is certified as 'Made for iPhone' or 'Samsung-approved' depending on your device.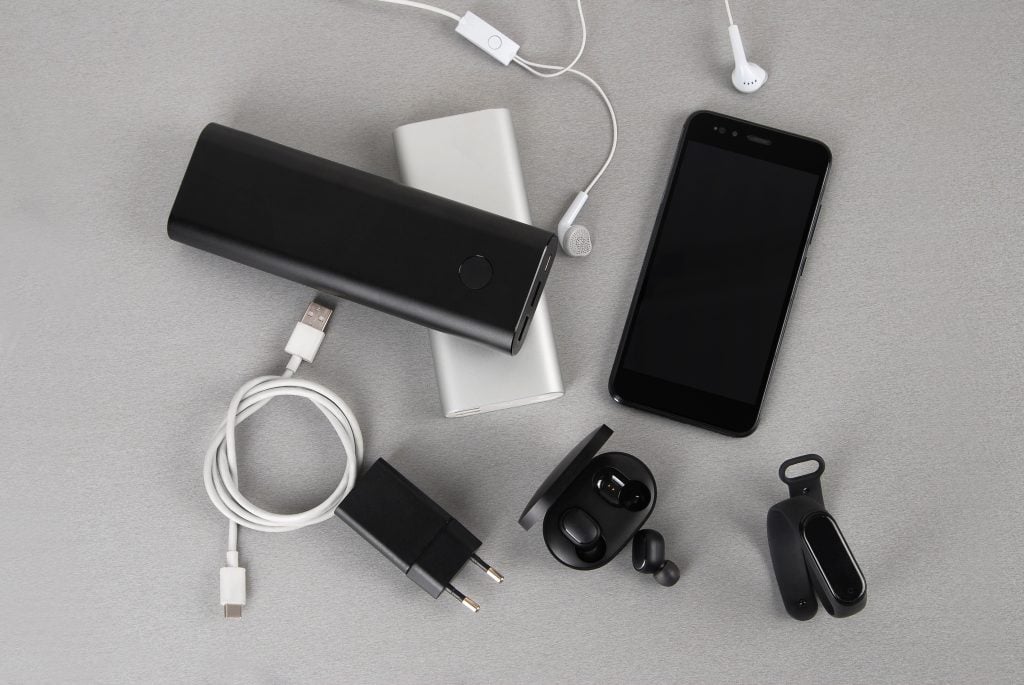 Cleaning your Charging Port
Dust and dirt can easily make its way into your charging port, shine a light into the port and if you can see dust or dirt you need to give it a clean. You can do this using a toothpick to gently dislodge any grime that is in there.
We hope that with this guide you know everything you need to about better looking after your Samsung or iPhone and that you can increase the lifespan of your current device. If it is time for an upgrade, make sure you check out our latest iPhone deals and Samsung deals.