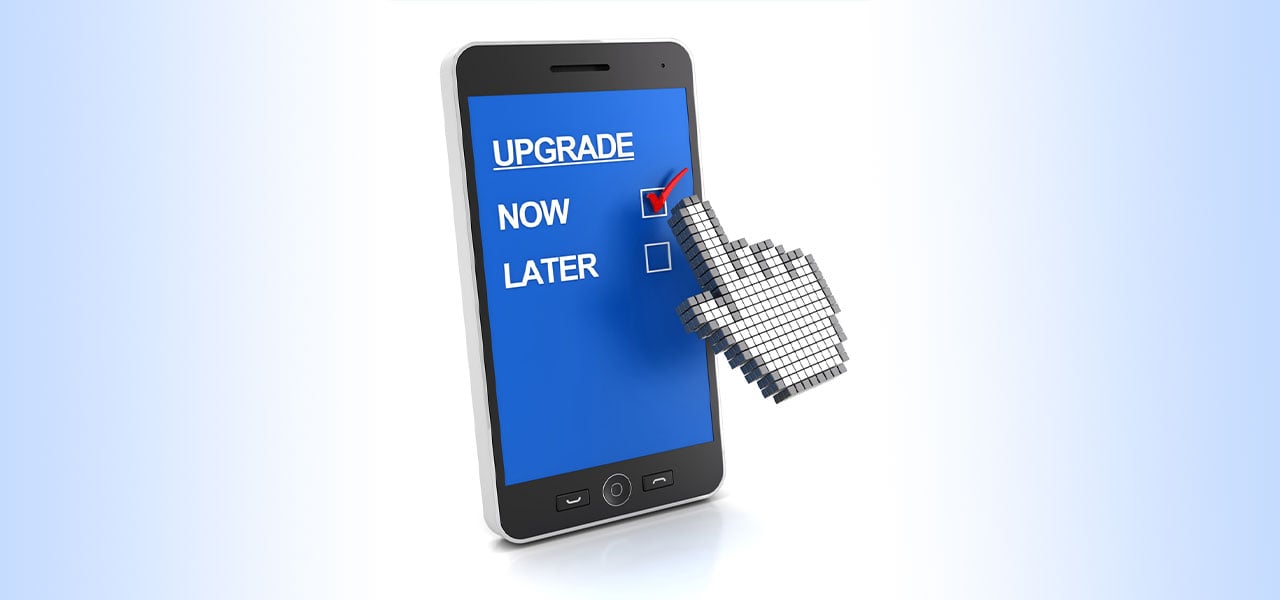 07 Jan

The best way to upgrade your phone and when

Everybody loves that time when your 24 month contract is finally coming to an end, and you can make the most out of finding the perfect upgrade deal and phone for you.

But are you making the most of these upgrade opportunities? With contracts of 24 months at a time, it's not like it comes around very often, but this process is often rushed by people and not thought about as much as it should.

Bearing in mind we use our phones for almost everything these days, you think people would want to put more effort into finding the right one for them. But instead upgrades are often rushed and we are left being, once again, more often than not disappointed after 3 months, realising we still don't have enough data to last.

The best thing about new and improved smartphones appearing on the market, is that Network Providers are upping the amount of data on tariffs. This is something that EE have down to a T. With the widespread use of 4G EE provide more than you bargained for by throwing in some extra gifts that actually save some a lot of money.

With the 4GEE Max plan, you can use a maximum of 15GB from your data allowance whilst roaming in the Europe Zone. To top this off you can also take your texts, minutes and data with you to 53 destinations including Australia, Canada, Mexico, New Zealand, USA and of course Europe.

Now this is just the beginning, on top of this EE give new customers 6 Months of free Apple Music, with an iOS and Android phone. They also cover that data it uses so you can fully enjoy it without worrying about running out. This even counts for downloading the music, not just streaming.
Now incase that isn't enough, EE also throw in 3 months' free BT Sport for pay monthly customers either on your phone or connected tablet. So for all you sport lovers this is a dream come true.
EE love people to upgrade with them rather than their previous provider, so love to be extra generous to help ease that worry of changing network provider. (and to make their deals hard to beat) but also do look after their existing customers too, by giving them an extra 10% saving on phones and plans.
Upgrading has never been easier, with the ability to go into store, order online or just call up and get someone to do all the hard work for you!
Can you think of a reason not to go for an EE Upgrade?