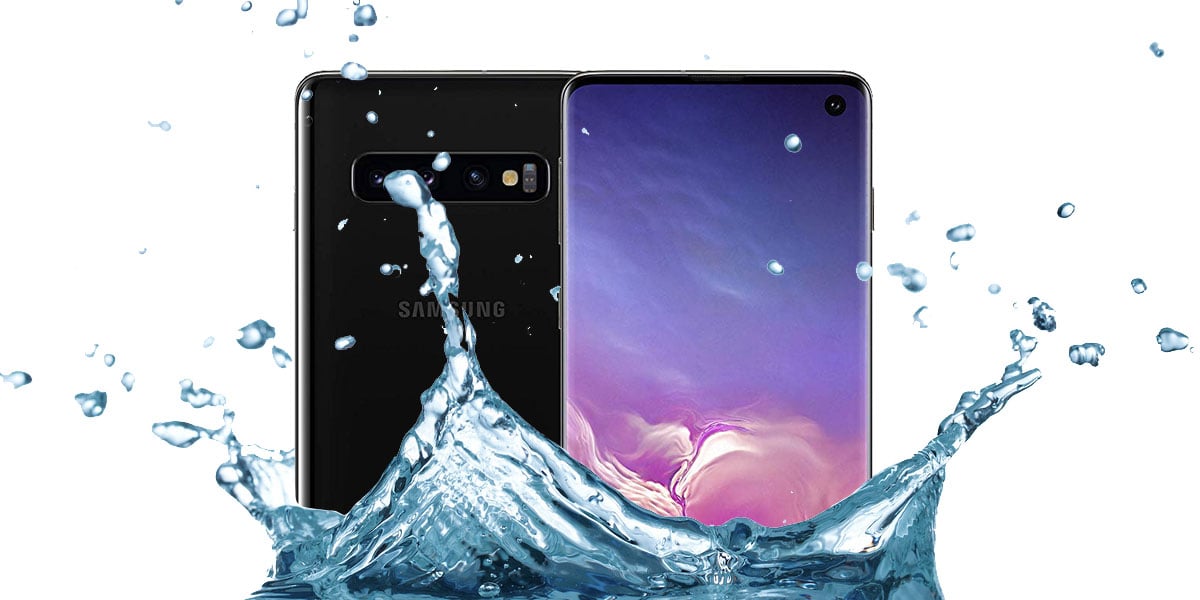 30 Jan

Is the Samsung Galaxy S10 Waterproof?

A huge factor to buying the Samsung Galaxy S10 is whether or not it's waterproof. A question that is becoming more important when buying a new phone and a very important one to understand.

The amount of people wanting to take tropical photos by the pool is increasing hugely. Modern-day smartphones need to keep up.
How long can the Galaxy S10 stay under water?
The Samsung S10 can start under the water for a maximum of 30 minutes without any damage. It's probably not the best idea to keep your phone in your pocket it you've decided to go for a swim. However, you won't need to worry if you drop it in the pool.
Whilst no one can promise your phone will combust after 31 minutes under the water, the casing of mobile phones are designed to withhold a standard 30 minutes underwater. After this point, water may begin to find it's way through to the insides of your phone.
How deep under the water can the S10 go?
Samsung's S10 can be submerged in up to 1.5 metres of water. That's the average depth of a standard swimming pool.
The deeper into water you go, the higher the pressure is. If you were to take your phone any deeper than the recommended depth, you could risk destroying the inner workings on the phone.
What is the IP rating?
Ip (Ingress Protection) is the measurement used for levels of dust or water resistance. The S10 has an IP68 rating. This means that there is a guarantee that the phone will be protected in up to 1.5 metres of water for up to half an hour. It also promises that the S10 is safe from contact with dust.
Is the Samsung Galaxy S10 Waterproof?
The most important thing to consider when searching for whether or not the Samsung S10 is waterproof is to understand the difference between waterproof and water resistant. If a mobile phone has an IP rating, it is in fact water resistant, meaning it is able to resist the water but not completely.
Overall, the Samsung Galaxy S10 is definitely water resistant. With an IP68 rating, you can rest assured that your new S10 will be protected if you accidentally drop it down the toilet.