SIM free phones are a brilliant choice for those who don't like being tied to phone contracts, or who like to switch up their phone regularly. If you're interested in purchasing a SIM-free handset, this easy-to-read guide will help you to make an informed decision.
What is SIM Free?
To understand what SIM free is, it's helpful to first understand what a SIM card is. SIM stands for subscriber identity module, and it's a computer chip that connects you and identifies you to your network, as well as containing information like your phone number.
A SIM free phone is exactly what it sounds like, it's a phone that comes without a SIM card.
This means you can purchase your own SIM card separately or even insert a SIM card from your old phone. It also means that you buy your phone upfront rather than through a pay monthly contract.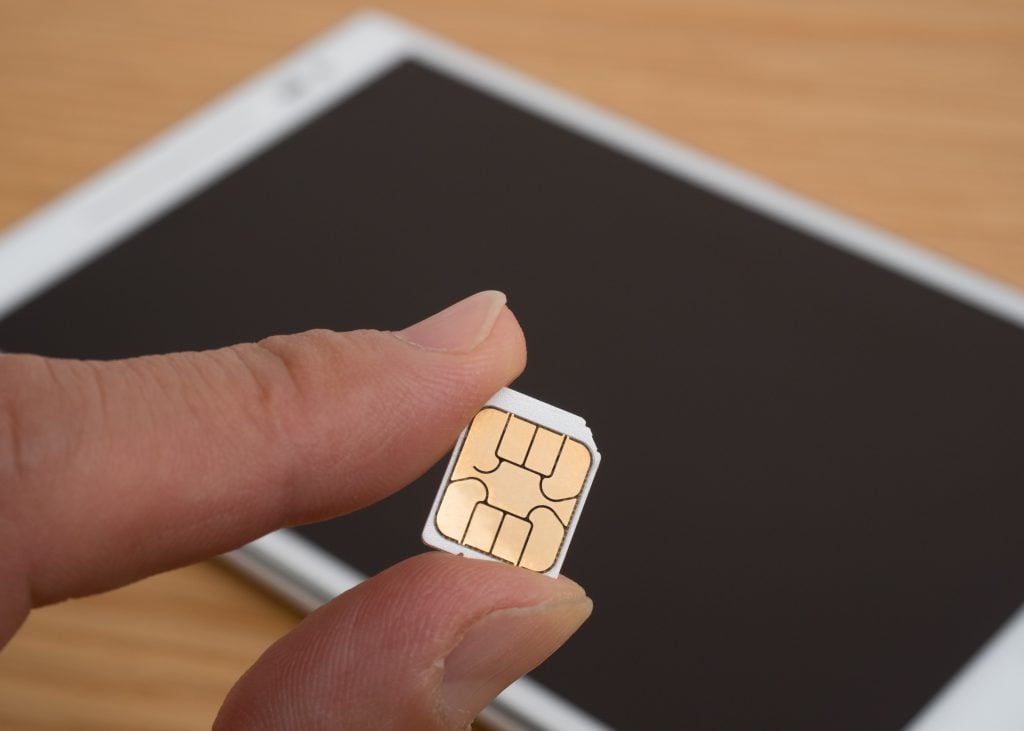 How Do SIM Free Phones Work?
With a SIM free handset you simply insert your SIM into your chosen phone. There are then three types of SIM only contract you can opt for. These are:
Pay As You Go SIMs: The data, minutes and texts on these SIM cards are topped up by the user whenever needed. This is a great cost-effective option if you're someone who doesn't use their phone much. However, if you, like many of us, use your phone a lot, the below options might be better for you.
Contract SIMs: With this option you sign a contract which lasts for an agreed amount of time. During this time, you pay a certain monthly amount of money for a certain monthly amount of data, texts and minutes.
Pay Monthly SIMs: Similar to the above option, except your contract rolls over every month. This gives you more freedom as you can cancel your contract 30 days in advance of the next rollover if needed.
Can You Put Any SIM in a SIM Free Phone?
Not quite. Firstly, your SIM card must be the appropriate size for your handset. Older phones tend to use mini (standard) size SIMs whilst newer phones generally use micro or nano SIMs.
There are also two types of SIM free phone. Network locked phones are for those who wish to change their handset but not their pay monthly deal as these phones will only work with SIMs from a particular network. On the other hand, unlocked phones will accept SIMs from any network as long as it is the correct size.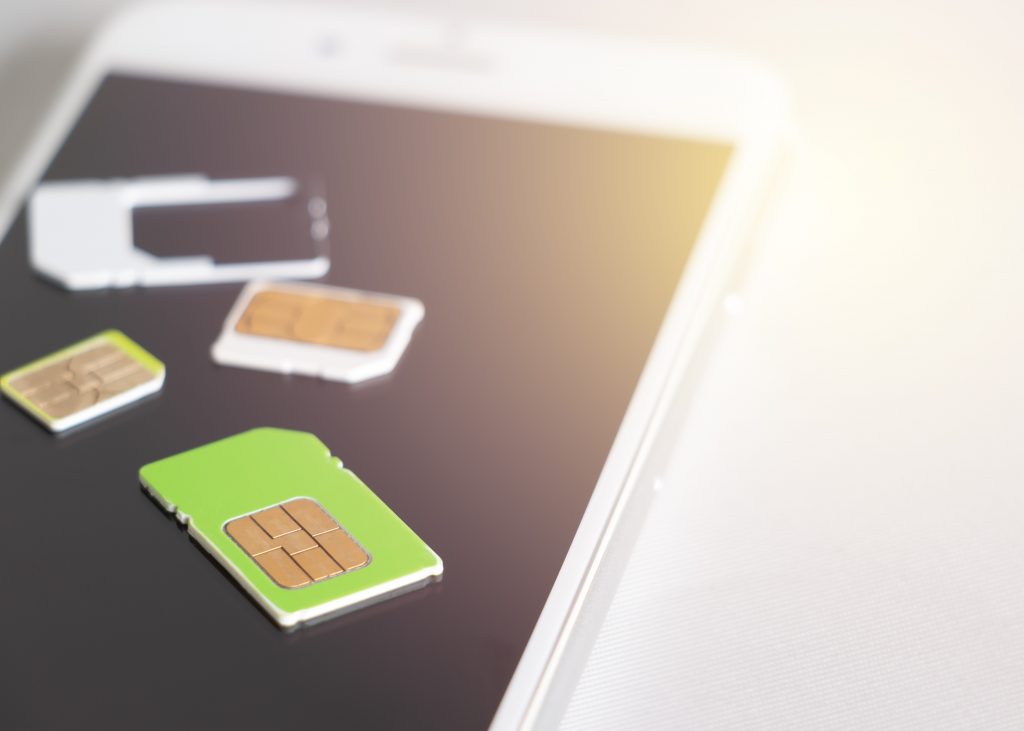 Why Buy a SIM Free Phone
There are several reasons to choose a SIM free handset, such as:
Travel friendly: If you are someone who travels abroad a lot, a SIM free phone can come in handy. This is because you can switch out your SIM card for one available in the country you are visiting, enabling you to make calls and send texts in that country.
Cost effective: Although SIM free phones have a higher up-front cost for the handset itself, many people save money in the long term. Especially because shopping for your phone and contract separately enables you to find the best deal.
Freedom: With a SIM free phone, you can choose whichever network provider you like. And you won't have any locked features or network apps.
Flexibility: You can change your phone whenever you like.
High resale value: When changing your phone, you can sell your old SIM free phone for a great price thanks to its open compatibility.
Less stress over credit checks: If you have a lower than average credit score, buying SIM free is a great option for you as the credit checks can be less rigorous- particularly with a Pay As You Go SIM only contract.
Which Phones Are Available as SIM Free Handsets?
At Fonehouse we have a number of excellent SIM free phones to choose from. Here are just a few fantastic options:
iPhone 12 Pro 5G
If you're looking for a powerful phone, the iPhone 12 Pro 5G boasts the A14 Bionic Chip, one of the most powerful chips currently available. The dual lens front facing camera is ideal for capturing the perfect selfie, whilst the triple lens camera at the back helps you to take amazing photos of the world around you. And the icing on the cake- this phone is compatible with MagSafe technology for wireless charging.
Furthermore, with Fonehouse's brilliant deals, your iPhone12 Pro 5G could come with cashback, discounts or free subscriptions.
Samsung Galaxy A12
One of the best phones on the market for music lovers, the Samsung Galaxy A12 is equipped with both a headphone jack and a loudspeaker. And if your pet peeve is phones that need constant charging, you'll love the A12's 5000mAh battery which can give you up to 34 hours talk time on a single charge. Plus, when buying the Samsung Galaxy A12 with Fonehouse, you can get free next day delivery.
Oppo Reno 4 5G
An ideal handset for the clumsy, the Oppo Reno 4 5G's Gorilla Glass 5 phone screen is highly resistant to chips and cracks. Plus, the Oppo Reno4 is low blue light certified, meaning it's one of the best phones out there for protecting your eye health.
OnePlus Nord 2 5G
A fantastic phone for those with on-the-go lifestyles, the OnePlus Nord 2 5G can reach up to a day's power from a mere 15 minutes of charging. It's also a fabulous phone for gamers thanks to the high refresh rate. And it's great for capturing low light photos thanks to Nightscape Ultra.
Xiaomi Redmi Note 11
Snap the best shots with the Xiaomi Redmi Note 11's quad camera and blast your favourite tunes from the dual stereo speakers. To top it off, the Xiaomi Redmi Note 11 is equipped with the 6nm Snapdragon 680 processor which gives you lightning-fast loading speeds.
If going SIM free sounds like the right option for you, check out Fonehouse's SIM free phone deals to find the perfect handset. And if you have any further questions, simply ring our UK call centre on 0333 900 1133.