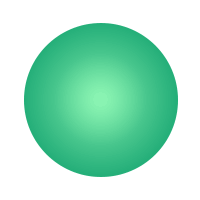 FREE Next Day Delivery - 7 Days a Week
Black Friday Phone Deals 2021
Black Friday Mobile Phone Deals
What is significant about Friday the 26th of November 2021? Well, it is Black Friday, a tradition that started in the United States to mark the start of the Christmas shopping period and as such retailers began creating awesome one-day deals that enabled shoppers to bag some serious bargains. As with most trends, it made its way across the globe and had been known to sneak out over a few days, but it still remains the nominated day that has become known as Black Friday. Because we simply love our wonderful customers, we thought it only right that we join in with this remarkable (relatively new) tradition and so we have created some fantastic Black Friday phone deals for you all. Our team has been hard at work preparing, and we will continue to prepare right up to the day so that you can be confident you are getting the best Black Friday mobile phone deals we can possibly offer you. If you are planning to upgrade your mobile phone contract in the next couple of months, then you could do well to hang on until Black Friday as you might be able to bag yourself an awesome mobile pay monthly deal.
What is our Black Friday Price Promise?
It's our promise for Fonehouse customers to get the best possible deal this Black Friday. From 9th November to December 3rd 2021, we'll refund you the difference if you find a deal that's cheaper than our selected Black Friday deals! It's simple: shop around (or just visit Fonehouse to save you time), and if you see an offer that beats us (doubtful) just let us know, and we'll refund the difference directly to your bank. Terms & Conditions apply.
Black Friday Mobile Network Deals
When it comes to Black Friday phone deals, we have pulled out all the stops and gone looking for deals on all our wonderful handset manufacturers and thanks to our fantastic network providers Three, Vodafone, and Talkmobile we are confident you will be totally blown away by the range of deals we have managed to find for you. Be sure to get your contract signed up if you see something that you really like because we will only be offering these deals for a short period of time and you do not want to miss out.
Black Friday Phone Bargains
When it comes to deals and offers this Black Friday, we know you will not be disappointed. All of your favourite handsets will be included in the wonderful Black Friday deals. If you are searching for deals that offer mobile phones at no upfront cost, then you will be in the right places with many deals on iPhone and Galaxy handsets no matter what your favourite phone might be. There really will be something for everyone with handset offers on Apple and Samsung as well as plenty of others. Maybe you have had your eyes on an iPhone 11 or a Samsung Galaxy S20 but have not been quite ready to click and commit. Well, the great deals available on pay monthly handsets this Black Friday might just be enough to change your mind. Whatever you are looking for be sure to have a good look as we are hoping to have secured deals right across the board with our full range of handsets being included in the fun.
Black Friday Phone Deals with No Upfront Cost
One of the great things about contract mobile phones is that you can get a really high-end handset and not have to pay anything upfront for the cost of the phone. This may seem impossible if you have your sights set on the iPhone 11 Pro or the Galaxy Note 10 as neither of these phones is cheap, and you will probably be aware of the £1000 price tag. Well, the great news is even these handsets are included in our range of incredible Black Friday mobile phone deals. This means you can find plenty of options on offer where you just sign up to the contract by purchasing the first month and confirming your details for the rest and the phone will be included without you having to spend any money. This means if you are looking for a Huawei or an iPhone you will have a great chance of finding the best mobile phone pay monthly deal you can. Our team will be working right up to the event to make sure every Samsung, iPhone and all other mobile phones are checked to see what we can do when it comes to Black Friday deals.
Where Can I Find the Best Black Friday Mobile Deals?
We just love Black Friday as we can offer you some really fantastic and exclusive phone deals that you cannot get anywhere else as a thank you for being the best customers. The Samsung Galaxy S10 could be the perfect deal for you, or maybe you are more of an iPhone 11 person. Perhaps you think your dad would love a Motorola or maybe a Doro for an older grandparent that wants to stay in touch. Whatever you're thinking we know we have the Black Friday deal to make your day. So be sure to check back here before the day and on the day to see what bargains you can bag. Huawei and Sony are both making a considerable noise this year with some fantastic handsets and when we give you the pay monthly deal to match that has had the Black Friday treatment we know you will be utterly delighted. Just remember these deals are fleeting so don't wait!
Black Friday Deals at Fonehouse
So don't forget we have been super busy hunting the best Black Friday deals for our customers and we will be adding them all here. If our Black Friday deals have caught your eye or if you have questions about any mobile phone deals with Fonehouse, then why not call one of our excellent customer service team today, on 0333 900 1133.
†RPI/CPI Price Increase - Each year, your Pay Monthly airtime tariff will be adjusted according to: Three - Three's Fixed Annual Price Change which is 4.5% each April. Vodafone - The Consumer Price Index rate of inflation plus 3.9%, which is announced each January and adjusted on your bill each April.
©2022 All rights reserved E&OE. fonehouse.co.uk is part of KTM Online Limited. Reg. No. ‍10781202. VAT Reg. GB ‍276 ‍6191 ‍72. Monthly prices may rise in line with RPI.