Over recent years Xiaomi has climbed the ladder rapidly within the world of tech, and the company has become the third-largest smartphone vendor in the world. As tech consumers, we're constantly looking for the latest thing, whether that's a sparkling new laptop, a new HD TV, or a cool new smartphone. Xiaomi with the release of multiple great handsets per year is the gift that keeps on giving, but it can be a bit tricky to choose exactly which smartphone to opt for – this is where Fonehouse is here to help. We've laid out a list of the wonderful 2022 Xiaomi releases and their specs to make your choice just that little bit easier.
Xiaomi 12 Pro 5G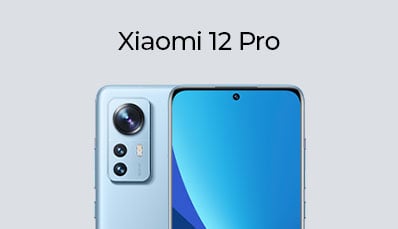 The Xiaomi 12 Pro 5G is the flagship handset for the brand as of April 2022, and when Xiaomi release a new handset they make it bigger and better than ever before. At this point, you're probably wondering why exactly is the Xiaomi 12 Pro 5G bigger and better? Well, users can immerse themselves with:
A large 6.73-inch WQHD+ AMOLED display – a master in all things clarity, brightness and smoothness within visuals
120W Xiaomi HyperCharge and 50W wireless turbo charging
A pro-grade triple 50MP rear camera array giving users a top-class cinematography experience
Xiaomi SmartTouch which provides users with a sampling touch rate of up to 480Hz for a more hands-on gaming experience.
A Qualcomm Snapdragon 8 Gen 1, a chipset known for implementing speed and fluidity behind every action you make on your device
Opulent sound thanks to the handset's quad-speaker solution with built-in independent dual tweeters and dual woofers (with Dolby Atmos too!)
Xiaomi 12 5G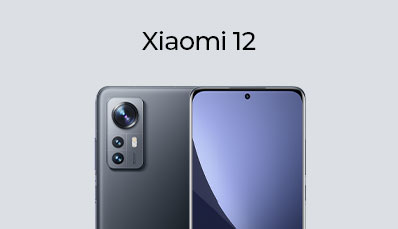 The Xiaomi 12 5G was another highly anticipated handset that dropped from Xiaomi's 12 series range in April 2022. This handset is a great option if you want some of the wonderful details and specs the newer Xiaomi 12 Pro model has, but at a significantly cheaper cost! Users can look forward to a:
6.28-inch FHD AMOLED display with a DCI-P3 Colour Gamut, giving users high definition visuals with over 68 billion showcased colours
A super-speedy Qualcomm Snapdragon 8 Gen 1 processor
67W wired turbo charging and 50W wireless turbo charging for a fast charge every time
LiquidCool Technology which keeps your handset's core temperature down, especially during gaming
High-quality Dolby Atmos sound
An advanced triple rear camera system, consisting of a 50MP wide-angle lens, 5MP telemacro lens and a 13MP ultra-wide lens
Xiaomi Redmi Note 11 Pro 5G
Xiaomi's Redmi devices take a more affordable approach when it comes to smartphones, and are great for those seeking a budget-friendly but high-quality device. In early 2022, two Redmi handsets were launched one being the Xiaomi Redmi Note 11 Pro 5G. With this 5G ready device users can expect:
1080MP main camera advanced technology, for photo-taking perfection
A 6.67-inch FHD+ AMOLED display paired with a 120Hz refresh rate – a vibrant feast for the eyes
5000mAh long-lasting battery with 67W Turbo Charge
LiquidCool technology keeping your device temperature cool to the core
A speedy Snapdragon 695 processor
Xiaomi Redmi Note 11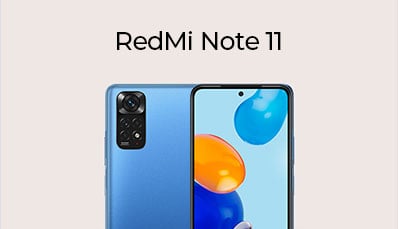 The Xiaomi Redmi Note 11 was the second Redmi addition to the Xiaomi family this year and with its low price point, it's the most affordable out of the bunch. Now your eyes are peeled after reading that lower price tag sentence, if you take the plunge and buy this handset you can also enjoy:
6.43-inch 90Hz FHD+ AMOLED DotDisplay
5000mAh battery with 33W Pro fast charging
A quick and powerful Snapdragon 680 processor
Dual speakers
Trendy flat frame design
A Powerful 50MP quad-camera system
Well done, you've reached the end! Hopefully, this has narrowed down your choice on what Xiaomi 2022 device to pick. If none of these handsets takes your fancy don't worry, Fonehouse still has a bunch of other awesome money-saving deals on a range of handsets for you to get your hands on.