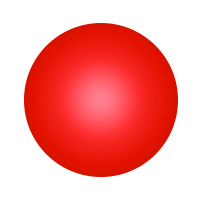 FREE Next Day Delivery - 7 Days a Week
OnePlus Deals and Handsets
New deals available on our January Sale page - discover more now.

Fonehouse is a company with one mission. To provide the very best in customer service, and to make sure that our customers get nothing but the highest quality mobile deals. We work hard to make sure that you have nothing but the best in mobile transactions, and that all the handsets you want to have access to are available. Our range is as broad as possible because every person has their unique taste and appeal. We want to make sure that we appeal to as many people as possible, which is why we have a continually evolving list of options.
That's why we're pleased to be able to stock the latest handsets from OnePlus. You might not know who they are, and what they can do. However, people who give them a chance will find that they produce robust and consistently powerful mobile devices. Since their debut on the market in 2013, this provider has gone out of their way to make sure that they've made devices with a lot of functionality, and that they look modern too.
Based in China, OnePlus has seen a rise in their sales since they started providing models to people here in the UK. This increase confirms what we already knew - this is a mobile phone provider to watch. In the past few years, we've watched OnePlus step out of the training arena and begin to stand alongside the major players in the mobile phone industry. They may not have been on the market as long as some of the other contenders but that has not stopped them from making an impact. With five good models under their belt in five years, which is not an easy feat, their company is now represented by the OnePlus 7, which is something we're more than happy to have in our range of stock.
This is a company which has worked to make sure that people get what they want out of a device. That's why their models have the infinity screen at the moment, which is highly enjoyed by many people. Facial recognition isn't quite something they've experimented with yet, but there's an in screen biometric scanner, which makes for an intriguing and highly effective method of scanning. The handset has been designed to look good and perform well, and those are two things that it does well. People will be highly impressed with the way that this phone performs and operates, and the screen quality is outstanding too.
Their 6T also has a mighty camera which delivers a consistently high level of performance from start to finish. People who invest in this particular camera will notice that it provides both a 16-megapixel system and a 20-megapixel system all at the same time. That's impressive to anyone, regardless of what they're used to. With Snapdragon processors backing up the device, you can be sure that this is going to perform well regardless of what is needed and what demands you put onto the system. It's clear that OnePlus have put a lot of thought into their phones, and it shows in the exceptional quality.
At Fonehouse, we make sure that when we pick a partner, we only pick the very best. That's why we've chosen to work alongside Vodafone, Three and Talkmobile. We feel that as a company, they offer the same high standards which we hold ourselves to here. The emphasis is on customer support and satisfaction, which are things we value highly. Plus, between these two companies, you'll never be short on coverage, because they have a signal in mainly every part of the UK. This is one of the perks which comes from teaming up with the biggest phone providers in the country.
We aim to make sure that you get the best possible deals without having to worry about being overloaded with choice. Too much choice can confuse people, and leave them unable to make the correct decisions when they decide to upgrade their devices. We don't want that to happen, which is why we make sure that you can pick from a range of different options without feeling like you're being overwhelmed with choices.
This coverage and choice make all the difference when it comes to trying to pick the right kind of mobile device. Getting signal can seriously make all the difference for people. We live in an increasingly modern world and going without that precious signal can be crucial, because when we're without it were cut off from the world around us. Plus, their signal coverage is supported by all of their deals, offers and perks. There's everything that you could need to enjoy a mobile experience, and yet there are so many different deals that you can find one entirely suitable for you.
One thing that we do pride ourselves on is our ability to provide you with deals that have no upfront cost. We want you to be able to get access to the handsets that are right for you without having to spend a lot of money to get them. It's part of our ongoing commitment to making sure that you get a service you deserve - customers remain the lifeblood of what we do as a company, which is why we strive to make sure that everything we do is for you. We hope that you're going to come away from us with a deal that works for you.
To that end, we encourage you to talk with a member of the customer service team. They're well trained in handling your various queries and questions and want to make sure that you find a mobile phone deal that's best for you. They'll be happy to sit down with you and talk about what's on offer, working alongside you at every opportunity to make sure that you get what you need. So if you think that a phone from the OnePlus selection is right for you, and want to be able to speak to someone about this or one of the other options, please call in on 0333 900 1133.
†RPI/CPI Price Increase - Each year, your Pay Monthly airtime tariff will be adjusted according to: Three - Three's Fixed Annual Price Change which is 4.5% each April. Vodafone – The Retail Price Index which is announced each March and adjusted on your bill each April.
©2022 All rights reserved E&OE. fonehouse.co.uk is part of KTM Online Limited. Reg. No. ‍10781202. VAT Reg. GB ‍276 ‍6191 ‍72. Monthly prices may rise in line with RPI.