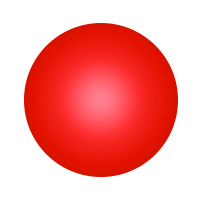 FREE Next Day Delivery - 7 Days a Week
Nokia
New deals available on our January Sale page - discover more now.

Nokia was one of the first mobile handset manufacturers in the UK to secure a high ranking status, after all, who can forget their iconic early offerings, with almost every young person in the nineties owning a Nokia 3310. They were also synonymous with the early ringtones and the basic pixel game of snake. Over the years they may not be the natural top of the charts anymore, but the handsets that they bring to the table still offer a great level of design, technology and durability. It is safe to say that Nokia still has a substantial following and market share.
They have a good range of handsets on offer, and as usual, we do just stock the latest models, we listen to customers and pick the handsets that offer what people are looking for. The mobile phone experience is different for every user, and we want to make sure you can find exactly what you are looking for here.
Best Nokia Deals
Getting the best Nokia deal is important, and this is a two-stage process. Firstly you need to be confident that you are picking the handset that is best for you. With that in mind, we work hard to comprehensively review all of the phones we have on offer so you can understand what it is capable of and how that matches up to what you need. Our extensive warehouse is packed high with so many different handsets we understand it can be quite a baffling choice, but the key thing to remember is that no matter what handset you pick you will be assured of the Nokia quality we have come to love. Whether you have your heart set on the latest release or want something that is more traditionally just a phone, we are confident we have you covered. The second stage of the process is to find the perfect contract to accompany your handset, and again we have worked hard to make sure that you can find what you want when you need it.
Nokia Sim Free Deals
Sometimes customers are just looking for the handset and do not want to purchase a pay monthly contract, and that is also totally fine with us. We have worked hard to make sure that you will get the best possible price when you buy a SIM free deal from us. Of course, you will need to make sure you have a SIM card ready and be sure it is not tied to a certain provider, but we can help you make sure you are getting what you actually want.
Nokia Contract Deals
Pay monthly deals are still the most popular way for customers to get the handset they want, and therefore we naturally work hard to make sure there is a lot of choices. It may seem almost overwhelming, but we believe the more we can offer the more customers we can provide a spot-on package for. There are deals from all three of our network partners at Vodafone, Talkmobile. and Three, and they all offer their unique touch. One thing we do urge our customers to do is pay close attention to the data allowance that comes with the pay monthly deal. You use data when you are away from your normal WIFI network, and it is an expensive thing to run out of so it is really important that you have enough from the start. Our team can help you estimate your usage if you are unsure and we always advise that you purchase a deal that has more than you need. This isn't just because we want you to pay more at all, but because if you go over your data allowance, you probably won't know. The phone will keep working, and you will start accruing some pretty nasty extra charges which will come as a shock when your next bill comes. It is always cheaper to have too much data than run out.
Nokia Models
Nokia 9 Pure View
Nokia 8.1
Nokia 7.1
Nokia 6.1
Nokia 8
Nokia 5
Nokia 8110
Nokia 3310
Nokia 1 Plus
Nokia 2.2
Nokia 3.2
Nokia 4.2
Nokia 7.2
Nokia 8 Sirocco
Nokia Deals with No Upfront Cost
We also offer a range of deals with no upfront cost. Now if you have your eye on a handset that is a bit pricey, this is perfect as it means you can get the handset as part of the deal and not worry about paying for the cost upfront. It does mean that sometimes the monthly payment will be a little higher than if you were paying for the handset, but we work really hard to make sure this is not really noticeable, and you still get a really great deal, and the handset included. No upfront cost deals are available on every handset we have in stock so whether you are after the newest Nokia or something a little older, you will find it all here. There are deals that enable you to make a contribution to the cost of the phone if you prefer to do so, and this will usually result in a lower monthly payment. The really good news is that whatever you choose, as long as it is not on pre-order, we can arrange to get your handset delivered to you the very next working day. We know how exciting it is to have a new phone and don't want you to wait any longer than you have to.
Best Nokia Prices
One of the reasons we have chosen to work exclusively with Vodafone, Talkmobile, and Three is because they have the best network coverage maps and 4G access which we know is important to you. So no matter where your journey takes you, your handset will make calls and access the internet when you need it too. All three providers also offer a range of generous gifts to make the deals even sweeter, and these change but tend to be along the lines of subscriptions to streaming services or music downloads, and access to great deals when you go abroad. All of the information is shown on each deal but if you have any questions at all please call our customer service team on 0333 900 1133 and they will be delighted to help.
†RPI/CPI Price Increase - Each year, your Pay Monthly airtime tariff will be adjusted according to: Three - Three's Fixed Annual Price Change which is 4.5% each April. Vodafone – The Retail Price Index which is announced each March and adjusted on your bill each April.
©2022 All rights reserved E&OE. fonehouse.co.uk is part of KTM Online Limited. Reg. No. ‍10781202. VAT Reg. GB ‍276 ‍6191 ‍72. Monthly prices may rise in line with RPI.