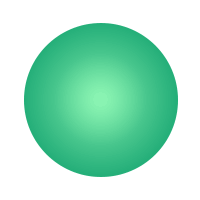 FREE Next Day Delivery - 7 Days a Week
Frequently Asked Questions About Nokia
Q. Are Nokia Phones Still durable?
A.
Modern Nokia phones are still durable. An example is the brand's frequent use of scratch-resistant glass throughout their most recent models (the Nokia C21 Plus for example).
Q. Which Nokia Phone Is The Best?
A.
We highly recommend the Nokia XR20. This recently released handset offers users a large 6.67" full HD+ screen perfect for streaming, scratch resistance and a long-lasting 4630mAh battery.
Q. What Nokia Phones Have WhatsApp?
A.
WhatsApp is available on all the Nokia phones we currently sell on Fonehouse. So the:
Nokia G21
Nokia C21 Plus
Nokia C01 Plus
Nokia 7.2
Nokia G11
Nokia X10
Nokia X20
Nokia XR20
Q. Does Nokia Have Good Smartphones?
A.
Nokia smartphones have some of the most frequent security and software updates in the market, and the handsets are beautifully designed and easy to use. In our book, these are most definitely good smartphones.
Q. Are Nokia Phones Android?
A.
Yes, Nokia phones are Andriod.
Nokia Mobile Deals
Nokia was one of the first mobile handset manufacturers in the UK to secure a high ranking status, after all, who can forget their iconic early offerings, with almost every young person in the nineties owning a Nokia 3310. They were also synonymous with the early ringtones and the basic pixel game of snake. Over the years they may not be the natural top of the charts anymore, but the handsets that they bring to the table still offer a great level of design, technology and durability. It is safe to say that Nokia still has a substantial following and market share.

They have a good range of handsets on offer, and as usual, we do just stock the latest models, we listen to customers and pick the handsets that offer what people are looking for. The mobile phone experience is different for every user, and we want to make sure you can find exactly what you are looking for here.
Sometimes customers are just looking for the handset and do not want to purchase a pay monthly contract, and that is also totally fine with us. We have worked hard to make sure that you will get the best possible price when you buy a SIM free deal from us. Of course, you will need to make sure you have a SIM card ready and be sure it is not tied to a certain provider, but we can help you make sure you are getting what you actually want.
We also offer a range of deals with no upfront cost. Now if you have your eye on a handset that is a bit pricey, this is perfect as it means you can get the handset as part of the deal and not worry about paying for the cost upfront. It does mean that sometimes the monthly payment will be a little higher than if you were paying for the handset, but we work really hard to make sure this is not really noticeable, and you still get a really great deal, and the handset included. No upfront cost deals are available on every handset we have in stock so whether you are after the newest Nokia or something a little older, you will find it all here. There are deals that enable you to make a contribution to the cost of the phone if you prefer to do so, and this will usually result in a lower monthly payment. The really good news is that whatever you choose, as long as it is not on pre-order, we can arrange to get your handset delivered to you the very next working day. We know how exciting it is to have a new phone and don't want you to wait any longer than you have to.
If you have any questions at all please call our customer service team on 0333 900 1133 and they will be delighted to help.
†CPI Price Increase:
Three - Each year, your Pay Monthly airtime tariff will be adjusted according to the Consumer Price Index rate of inflation plus 3.9%, which is announced each January and adjusted on your bill each April.
Vodafone & Talk Mobile - Each year, your Pay Monthly airtime tariff plus all out of bundle charges will be adjusted according to the Consumer Price Index rate of inflation plus 3.9%, which is announced each January and adjusted on your bill each April. Unless otherwise stated, any cashback or gift incentives are provided by us, and not the network operators.
©2023 All rights reserved E&OE. fonehouse.co.uk is part of KTM Online Limited. Reg. No. ‍10781202. VAT Reg. GB ‍276 ‍6191 ‍72. Monthly prices may rise in line with RPI.