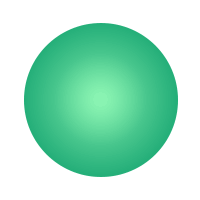 FREE Next Day Delivery - 7 Days a Week
Sony Mobile Phones
Check out our Latest Mobile Phone Offers for our latest deals.

Sony are great leaders and innovators when it comes to entertainment. Whilst they are well known particularly for producing amazing televisions and displays. They have also produced some amazing mobile phones over the years. They take their design and technological inventions from their displays and roll them into their mobile phones. This means that you get a phone that looks amazing. This is paired with Sony's commitment to quality design. This means the mobile phone you get looks great, as well as displaying images and movies in fantastic high quality.
Sony also is well known for putting their amazing image technology to work in the cameras it puts into its mobile phones. This means when you select a Sony handset you will also get a great device for taking photos whilst you are out and about. Sony uses the Android Operating System with a custom Sony UI interface over the top, so you know you are going to get a great and easy to use handset. This is whether you go for high end or budget-friendly options.
Best Sony Phones and Deals
We know that our customers want to be able to choose from a wide range of handsets. This is because they have a wide variety of needs that are particular to their lifestyle. This is why we keep our warehouse stocked with a wide range of not only the latest handsets but also a range of older models that are great for users who want a powerful device without breaking the budget. Having a great stock like this means that when a customer chooses a device, we can get it to them quickly and easily.
We are always on the lookout for changes in the mobile phone market. We look at all the latest handsets that are released and evaluate them to see whether they would be suitable for our customers. If we decide that the handset is going to be great for our customers, then we will stock it. This means that as a customer you know you are only going to get a great handset from us.
Sony Sim Free Deals
We also know what some customers want to be able to buy a handset outright upfront. For this reason, we offer a range of Sony sim free phones that are available in SIM Free deals. This means that if a customer wants to be able to use an existing SIM Card with a new handset or wants to get a pay-as-you-go SIM then they are free to do so.
Sony Contract Deals
See our Christmas page for our latest deals.

We know that some customers like being able to control exactly what they are paying each month. This is why we offer a wide range of pay monthly deals to suit every price bracket. So, if you are big into calling your friends, or just post a lot on social media then we can find the right deal for you. Monthly deals include three main elements, included minutes for calls, included texts and included data. The data is normally the most important part of most people on their contracts.
Mobile data will be used anytime you are not connected to Wi-Fi, so it is important if you are out and about a lot to know exactly how much data you are getting in your contract and how much you use. If you go over your data allowance in a given month then your phone won't stop working, but you may get charged extra for the data you use. It is therefore important to make sure that you get the exact right amount of data for your usage. Data connections are currently provided by the 4G network, though this is rapidly being changed to the 5G network, which is quicker and faster.
Sony Phone Models
We have the latest Sony phones available, with a great range of deals.
Xperia 1 III
Xperia 10 III
Sony Deals with No Upfront Cost
When it comes to searching for your perfect handset then you may think that certain handsets are out of your budget. However, this doesn't have to be the case. We can offer a range of Sony handsets with no upfront cost. This will normally mean that you pay a little bit more every month to offset the cost. The advantage of this is that as soon as you have signed your contract then your phone is dispatched to you immediately. The only time that this doesn't happen is if you pre-order a phone and then you will only get it on the day it is released. If you would rather keep your monthly costs lower, then you can pay an amount upfront, and this will secure your phone.
Whether you want a top of the range Sony phone, or you want to go for one of the older models that are better for your budget then we can find a deal that is perfect for you. All of our older model phones are future proof so even if you plump for one of these then you will have a great device that will last you.
Best Sony Prices
When you are choosing your mobile phone, it is important to make sure that it is on a network that works for you. We work with Talkmobile, Vodafone and Three to make sure that we have the widest coverage possible for you and your phone. This means that you will be able to get great 4G coverage no matter which part of the UK you are in. You may also be able to take advantage of the 5G networks as they are being rolled out by the networks. These networks are also able to offer you some great extras and maybe even the odd free gift when you join them. So, if you want to find out more, then call our great customer service team who will give you all the details. They are ready and waiting on 0333 900 1133 to take your call.
What is the best Sony phone?
Are your Sony handsets 5G ready?
Yes, our Sony handsets are all 5G ready. We also have a variety of other 5G ready handsets available for you to shop now.
†RPI/CPI Price Increase - Each year, your Pay Monthly airtime tariff will be adjusted according to: Three - Three's Fixed Annual Price Change which is 4.5% each April. Vodafone – The Retail Price Index which is announced each March and adjusted on your bill each April.
©2022 All rights reserved E&OE. fonehouse.co.uk is part of KTM Online Limited. Reg. No. ‍10781202. VAT Reg. GB ‍276 ‍6191 ‍72. Monthly prices may rise in line with RPI.