Ten months on from the release of the Sony Xperia 1 III, we're doing a deep dive into its impressive features. Previously Sony's leading flagship in the 1 range, it's just been replaced by the Xperia 1 IV, which came out on the 16th of June this year.
There's lots to love about the Sony Xperia 1 III, namely its snappy 120Hz refresh rate, and stunning 4K display. Not to mention the outstanding camera quality and amazing battery life. So, we wanted to give an honest review of the Xperia 1 III's high-spec features, to help you decide whether it's the right phone for you.
Sony Xperia 1 III 5G Design
The design of the Xperia 1 III handset is not dissimilar to previous models in this range. It features the same long and narrow shape as its predecessors – this time with a 6.5 inch 21:9 aspect ratio display. The design makes this handset much longer, and easier to handle, than its rival handsets such as the Samsung Galaxy S21 Ultra. The Sony Xperia 1 III is the same height and thickness as the new Xperia 1 IV model. The two phones are very similar in design but slightly different in software, which is reflected in their price.
Sony Xperia 1 III 5G Display
Sony Xperia handsets are the only phones on the market to feature 4K resolution so you can always be sure you're getting a stunning display. The Xperia 1 III, has a 120Hz refresh rate and an unrivalled super-fast speed that you can't beat anywhere else. This makes playing games, watching videos and streaming content an absolute breeze.
Sony Xperia 1 III 5G Camera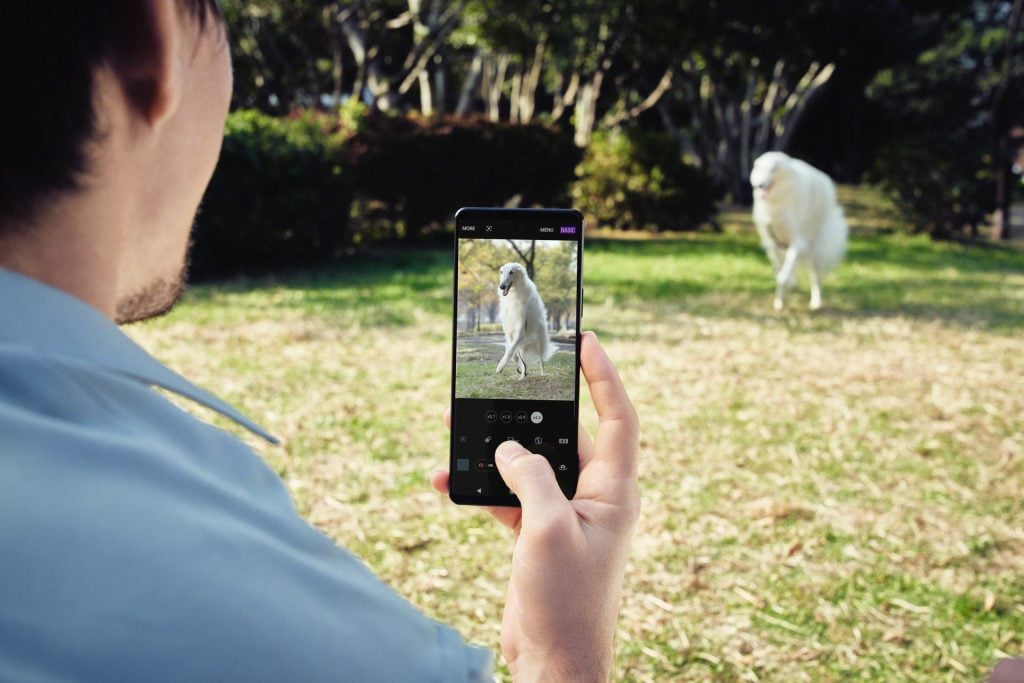 Compared to previous Sony Xperia models, some serious improvements were made to the camera on the Xperia 1 III. Not only does the 12MP 24mm main camera enhance image quality, but the optical image stabilisation keeps pictures steady –giving you professional precision. What's more, the ultra-wide camera lets you take a range of shots, with a variable telephoto lens which can switch between focal lengths. It can even focus on moving objects and predict when objects will exit and re-enter a shot, ensuring that you never miss a photo-op!
Sony Xperia 1 III 5G Features
The Xperia 1 III device has a massive 256GB of storage so you can keep all your perfectly shot images and videos to hand as well as all the apps you need. But one of the most impressive things about this handset has to be the battery life. Compared to the Xperia 1 II there is a significant improvement in battery life – so even with the Xperia 1 III's high-res display, it should last all day to keep you powered up.
Sony Xperia 1 III 5G Deals at Fonehouse
Here at Fonehouse we love a good deal. So, when you purchase a Sony Xperia 1 III, you'll receive a free pair of Sony WH-1000XM3 headphones that are worth £179! All you need to do is purchase the handset sim-free or with a contract from one of our leading suppliers like Vodafone, or Three, and you will receive your headphones with your shiny new device.
Check out our available Sony deals today!