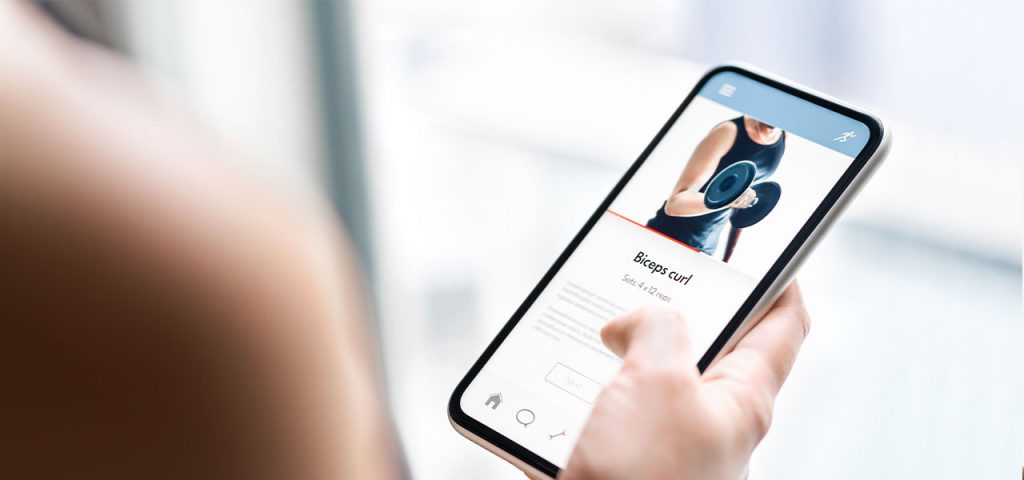 Being fitness forward is a thing that is becoming more and more popular. Whether that's going on a brisk morning jog before work, preparing yummy and nutritious meal preps or even exercising from the comfort of your own home – people are putting in the work to become healthier. However, we can't always be on top of our game, sometimes we might feel a bit lost within our fitness journey, and this is where health and fitness apps step in to help provide some advice, support and routine. We've put together a list of some of the best fitness apps for Android and iPhone to help support you on your fitness journey.
Home Workout – No Equipments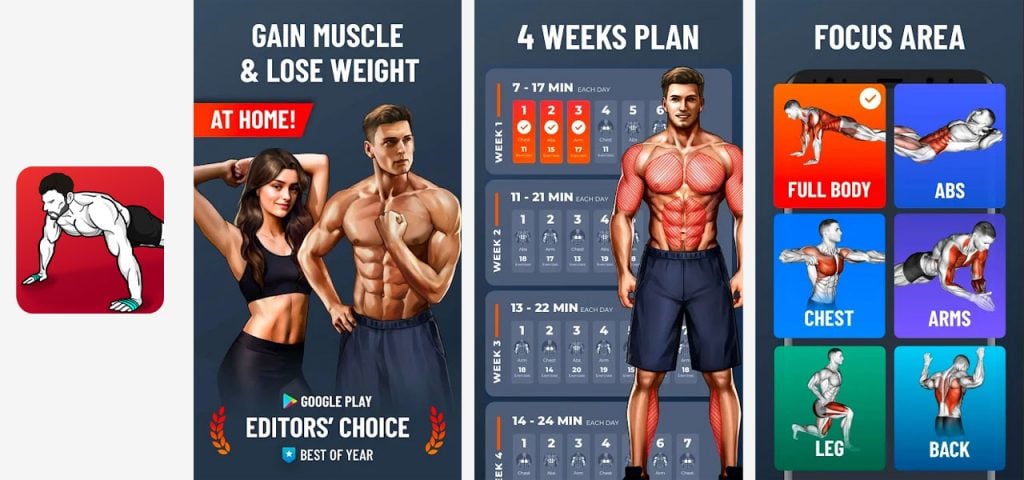 Squeezing in a trip to the gym amongst your busy schedule can sometimes be problematic, this is where home workouts step in. The free 'Home Workout – No Equipment' app available on both Android and iOS provides effective and detailed daily workout plans that specifically target core muscle groups – it's basically a personal trainer built into your phone. On set up, the app will ask you what you want your focus area to be, what your main goal is and what motivates you the most. A professional coach will then act as you're on your screen workout buddy guiding you through each activity, step by step no equipment needed. If you perhaps have a major event coming up that you want to be in great shape for, or if you just want to be looking your best within a certain timeframe, the app will allow you to create and design workout plans based on a certain time limit. Want a quick 4-week plan? – no problem. The Home Workout – No Equipment app will always have you covered.
Kettlebell Workouts by Fitify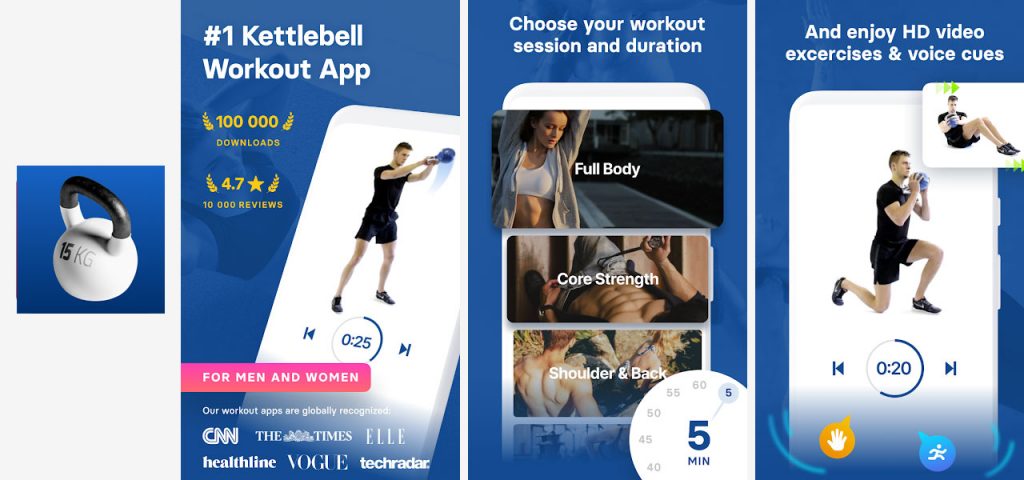 This free health and fitness app is great to use both at the gym or within the comfort of your own home (if you're a kettlebell owner). Kettlebell Workouts by Fitify is a great video-coaching app that provides full and effective workout sessions only using a kettlebell. Yes, you heard that right, a kettlebell is all that is needed to target key areas of your body and give you the best workout possible. The Kettlebell Workouts app has over 45 different kettlebell exercises ranging from 'Russian Swing' (which targets your shoulders and back) to 'Mason Twist' (which targets your core strength). This 5 unique workout programme app even works offline, giving you crystal clear HD video demonstrations on the go!
Gymshark Training Fitness App
Now we've all pretty much heard of Gymshark. They're mainly known for making high-quality and stylish fitness apparel, but they're also so much more. The company also has an amazing health and fitness app that allows users to explore different workouts, plans and exercises to align with a person's overall goals – a new world of training life. Users can bookmark their favourite workouts, customise their workout plans, track their progress, and also gain access to the exact workout plans of Gymshark athletes. If you're at the gym, and tired of exercising solo, the Gymshark Training Fitness App has a section dedicated to workout routines based within the gym. If you're at home and want a bit of support during your workout, the app also has routines for you to enjoy at home! – the best of both worlds. If you're an owner of an activity tracker like a FitBit, this would be the perfect device to use alongside the Gymshark Training Fitness App to track your progress even further.
Glo Yoga and Meditation App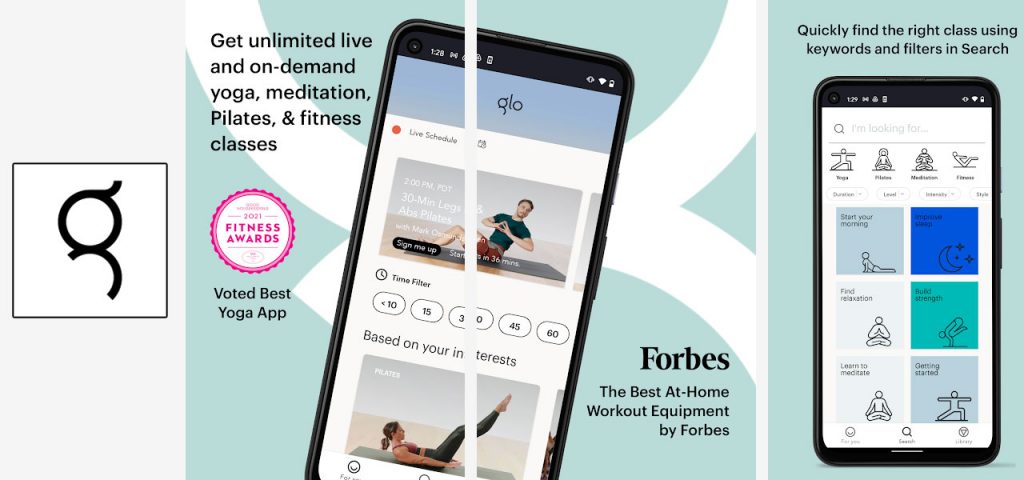 Exercising doesn't have to be hardcore and strenuous. The 'Glo Yoga and Meditation' app will be your personal yoga teacher, providing you with unlimited live and on-demand yoga, meditation, pilates and general fitness classes whenever you fancy it. Winner of the 2021 Fitness Awards, the app is specifically designed to help you feel better and more rejuvenated within your body and mind (an area people often neglect). Glo Yoga and Meditation is also there to support a range of people with different expertise, this is a fitness app for beginners, yoga pros and for those somewhere in between. If you're liking the sound of this app, why not treat yourself to a nice and plump yoga mat to support you on your journey to peace and relaxation?
Peloton – At Home Fitness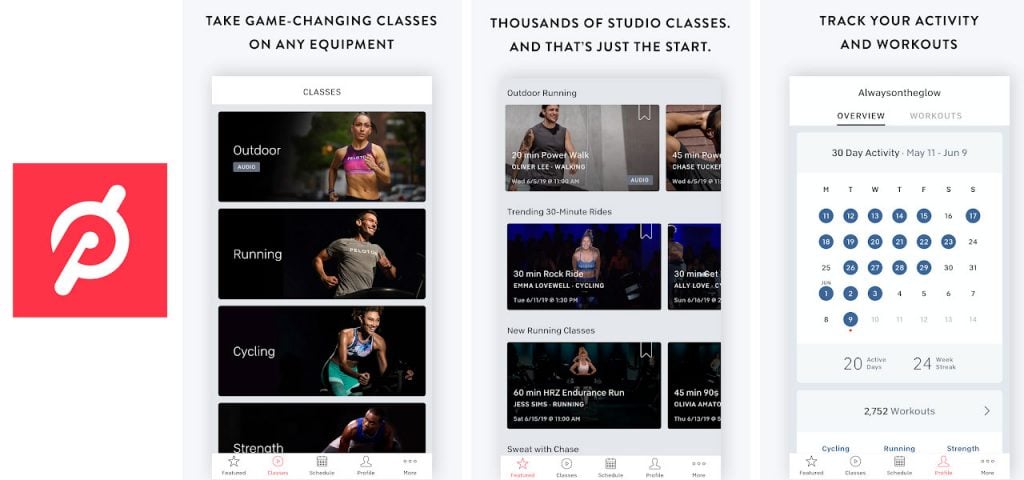 Over the courses of lockdown, people fell in love with the high-tech health and fitness brand Peloton, from their famous interactive workout bike to their interactive full-body Peloton treadmill. But did you know that they also have a health and fitness app? The 'Peloton – At Home Fitness app is the perfect way to spice up and transform your fitness routine whether you're at home or on the go. With the app, you'll be given full access to running, cycling, yoga, meditation, HIIT workouts and classes taught by one of Peloton's 30+ world-class instructors, who will motivate and support you along the way. Classes are available for you to stream live or on-demand, and there truly is something for everyone. Available on both iOs and Andriod, you can sign up for a free trial, from then onwards it's only £12.99/month to enjoy everything the amazing Peloton At Home Fitness app has to offer.
---