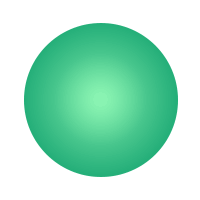 FREE Next Day Delivery - 7 Days a Week
Android Phone Deals
Check out our latst January Sales page for our latest deals.

Our mission is to make our customers the most important aspect of our business and make sure that we can deliver what they want. Fonehouse has been a mobile phone supplier in the UK for many years, and we have some amazing phone deals on offer. Deals on handsets, with the newest smartphones and a selection of other older but amazing handsets as well as the best value on tariffs to go with them. We work hard to make sure we are finding and securing the best deals on all the handsets we offer because we want our customers to get the best value mobile phone deal that meets their needs.
Advantages of Android Phones
Android handsets make up the biggest percentage of phones, as basically it comes down to Android or iOS which is proprietary software for Apple iPhones. All other handsets run a version of Android, and it is a popular choice for many of our customers. Sometimes your operating system comes down to personal preference, other times it is due to functionality that you specifically need. If you are unsure, our customer service team are on hand to explain each operating system so that you can make an informed choice.
Android Mobile Deals
See our Christmas page for our latest Android deals.

Perhaps you are in the market for a new pay monthly mobile phone contract and want one of the latest high-end handsets to accompany it. You will be pleased to know that we have a vast range of deals just for you to make sure you get what you want. Whether you want to get your hands on the latest Samsung deal, a Huawei pay monthly contract or an iPhone deal we are convinced you will find what you need right here with us at Fonehouse.
We know that it feels like you are being penalised when you take out a new contract on a premium android handset because you have to pay a premium rate. Well, here at Fonehouse we are working hard to make sure that becomes a thing of the past. Most of our smartphone deals, even on new releases, come with no upfront cost and we work hard to make sure the monthly price is affordable too.
Budget Deals on Android
If you are looking for a contract deal on a handset that comes with a lower budget we have got you covered. We have an extensive range of budget and mid-range handsets that also have our best deals in terms of tariff. Budget headsets have soared in popularity over the last few years as manufacturers work hard to make these really awesome. We know that you will love the prices on these handsets too, and we are thrilled we can bring the best budget deals to our pay monthly customers.
Android Network Providers
We have also chosen to partner with a select number of network providers to make sure we can focus on quality and not overwhelm our customers with too much choice. Many of the android deals we have been able to negotiate for you with Vodafone , Talkmobile, and Three also come with a range of added extras that really sweeten the deal. You can choose an incredible free gift with many packages.
Shop Android Mobile Phone Deals
Have a look through our website today and don't forget we have a huge range of Android handsets to match the best pay monthly deals. At Fonehouse we are delighted when a new customer joins us, and with our range of fantastic prices and awesome customer services, we are sure that you will enjoy joining the Fonehouse customer family.
What are the best Android Phones?
The best Android phones for 2021 include some of the biggest brands such as Samsung and Google. We would rank the following phones as the best Android phones:
Samsung Galaxy S21 range
Google Pixel 6 Pro
OnePlus Nord 2
What brands are Android phones?
Essentially, Android is the operating system for every brand except Apple. Apple runs on iOS, whereas every other brand such as Samsung, Sony and Google use Android.
©2022 All rights reserved E&OE. fonehouse.co.uk is part of KTM Online Limited. Reg. No. ‍10781202. VAT Reg. GB ‍276 ‍6191 ‍72. Monthly prices may rise in line with RPI.