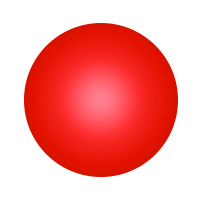 FREE Next Day Delivery - 7 Days a Week
Frequently Asked Questions about Cat
Q. Who Makes CAT Phones?
A.
All CAT phones are made by Bullitt Group: a global consumer electronics company based in Reading. This reputable manufacturer has created mobiles for multiple iconic brands, including the likes of Kodak and Land Rover. So, you can rest assured that a CAT device is always going to be of a high standard.
Q. Which CAT Phone Is the Best?
A.
The best CAT phone for you really depends on your individual needs and preferences. Start by considering which features of your next handset you'll use the most. Then, browse the models which excel in these areas.
If you need a durable modern device that fits snugly in your pocket, the CAT S52 may be the top choice for you. This is one of the slimmest, rugged smartphones on the market, making it a cracking option if you're after something that's both strong and sleek.
Alternatively, if you're searching for a phone with a classic look, go for the CAT B26. This comes equipped with physical buttons, rather than the all-screen design found on many current-day mobiles. There's a wide variety of options to choose from, so you're sure to find the one for you.
Q. How Do You Turn on a CAT Phone?
A.
To turn on a CAT phone, simply press and hold the power key, although this button can appear in slightly different places on each model. Therefore, you may need to check the device's user manual to help you locate it, especially when you use the phone for the first time.
Q. How Do You Take a Screenshot on a CAT Phone?
A.
To take a screenshot on a CAT phone, just press and hold the "Power" and "Volume down" buttons simultaneously for approximately two seconds. An image of what's currently on your device's screen will then be saved in the Gallery section of your handset.
Q. How Do You Reset a CAT Phone?
A.
There are several ways a CAT phone can be reset, but the exact process for doing this will vary, depending on which model you have. You may need to read your device's user manual to work out how to do this on your own handset.
One way of performing a reset on a CAT mobile phone is to hold down the power key for around 20 seconds. Alternatively, try opening up the SIM SD card door. Here, you may find an "OFF" button, which will restart the device once pressed. Both of these are particularly useful approaches if your screen is blank or switched off.
There are a couple of ways to perform a full factory reset, too, but you should ensure that all your data is backed up before trying these out. Begin by going to the Settings menu, then select System > Advanced > Reset options > Erase all data (factory reset).
From here, just tap "Reset phone" then "Erase Everything" when prompted, to reset your phone. Some models require a passcode in order to do this; the default code is 1234.
CAT Mobile Phone Deals
CAT since its start in 2010 has made a name for itself in the world of durable easy-to-use mobile phones. From their super tough CAT B40 model which offers users a multi-day battery, 2.4" QVG display and a 100+ lumens powerful torch to their CAT S4H Plus model which gives users an exceptional germ defence, rock-solid reliability and a single 13MP rear camera, this is a company with a lot to offer. Fonehouse sells a range of CAT handsets for you to browse through and find your perfect match.
If you need any assistance in finding the right device for you feel free to give us a call on 03339001133
†RPI/CPI Price Increase - Each year, your Pay Monthly airtime tariff will be adjusted according to: Three - Three's Fixed Annual Price Change which is 4.5% each April. Vodafone – The Retail Price Index which is announced each March and adjusted on your bill each April.
©2022 All rights reserved E&OE. fonehouse.co.uk is part of KTM Online Limited. Reg. No. ‍10781202. VAT Reg. GB ‍276 ‍6191 ‍72. Monthly prices may rise in line with RPI.