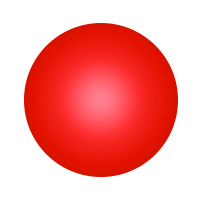 FREE Next Day Delivery - 7 Days a Week
Special Offers on the Best 5G Mobile Phones
What is 5G?
5G is the next generation of wireless internet technology (which lets us access the web on our devices while we're on the move). It's the successor to 4G and is set to carry us into the future of mobile web browsing, meaning we'll be able to stay better connected on 5G phones.
Through advanced methods (such as the use of higher radio wave frequencies), it's expected to significantly improve the way we utilise the internet when we don't have wi-fi.
Thanks to 5G, in years to come we'll be in a position to do things we could never have imagined nowadays.
How is 5G Different from 4G?
5G is different from 4G in many ways, but something you'll notice in particular is how much quicker it is. 5G offers considerably better download speeds than 4G (up to 10 times faster actually), making web browsing as effortless as ever.
That isn't everything, though; 5G also has improved latency and increased capacity compared to 4G. It's these factors that make 5G far more reliable than its predecessor, so you'll be streaming, gaming and surfing the net pretty swiftly. The days of buffering and lost connections are long gone!
How Fast is 5G?
In the UK, the average 5G download speed is 138.1Mbps (based on 'real life' tests conducted by Opensignal).
However, this is just scratching the surface of what 5G is capable of; the network was created to sustain speeds of 150-200Mbps. At its peak, it even has the potential to exceed 1Gbps (that's 1,000 Mbps) in some areas. Those are seriously impressive stats.
Although we're not quite reaching the summit of what 5G can do yet, it's still producing speeds far swifter than previous generations. So, there are ample reasons to invest in a 5G-ready phone today, with more to look forward to in the coming years.
Is 5G Faster Than Wi-Fi?
Yep. In the UK, the typical download speed of 5G is faster than the standard for wi-fi. In fact, the latest figures show that 5G is almost four times quicker, boasting an average speed which is 104Mbps faster!
On 5G, you really will be cruising the internet at a nippier pace than ever before.
How to Get 5G on my Phone?
You need three things to access 5G on your phone: a handset that's 5G enabled, a 5G data plan, and a location where 5G is available. When you have each of these, you will automatically join a 5G network.
Older models simply can't support 5G, as they're not fitted with the modem and chipset required to connect to it. Most of the recent releases come equipped with this technology, meaning you'll be able to enjoy 5G on a state-of-the-art device. A wide variety of 5G mobiles are already on sale, so keep an eye out for these when looking for a new smartphone .
The last element you'll require is a 5G plan. If you want to be among the first 5G users, select one that uses this technology when shopping for your next device. There are plenty to choose from and you'll easily find a plan that suits your needs!
Where Can I Get 5G?
While 5G isn't live everywhere in the country yet, it is available in the UK's biggest towns and cities. This includes London, Leeds, Cardiff and Edinburgh (to name just a few).
5G is still being rolled out, which means you'll be using it in other places around the nation soon enough.
What Phones Support 5G?
Many of the newest, top-of-the-range smartphones are 5G compatible, so you can use 5G while enjoying the freshest features.
Amongst this selection is the iPhone 13, iPhone 12 Pro, the Huawei P40 Pro, the Samsung Galaxy Note20 Ultra 5G and the Sony Xperia 1 II. You'll also be able to relish 5G on the Samsung Galaxy S21, S20 Ultra 5G and the Nokia 8.3 5G.
5G Phones Samsung
There are many Samsung phones that are 5G ready, including all the latest releases. 5G ready Samsung phones include:
Samsung Galaxy S21 Range
Samsung Galaxy Z Flip3
Samsung Galaxy S20 FE
Samsung Galaxy A52s
Samsung Galaxy A22
Samsung Galaxy A32
Samsung Galaxy A42
Samsung Galaxy A52
Samsung Galaxy Z Fold3
Samsung Galaxy S10
iPhone 5G Models
All of the latest Apple releases are 5G ready so you can be certain you can get the full potential out of your new iPhone.
iPhone 13 series
iPhone 12 series
There really is a 5G handset to suit every kind of user and budget. If you're eager to get your hands on a 5G-ready device for as little as possible, browse our current collection and bag yourself a cracking deal, now.
†RPI/CPI Price Increase - Each year, your Pay Monthly airtime tariff will be adjusted according to: Three - Three's Fixed Annual Price Change which is 4.5% each April. Vodafone - The Consumer Price Index rate of inflation plus 3.9%, which is announced each January and adjusted on your bill each April.
©2022 All rights reserved E&OE. fonehouse.co.uk is part of KTM Online Limited. Reg. No. ‍10781202. VAT Reg. GB ‍276 ‍6191 ‍72. Monthly prices may rise in line with RPI.