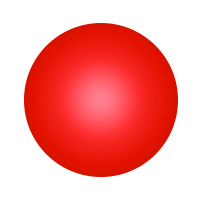 FREE Next Day Delivery - 7 Days a Week
No offers on at the moment, check back later.
Should I Buy a Huawei Phone?
In recent years, Huawei has taken the mobile phone world by storm, quickly becoming one of the top handset producers across the globe. Their devices are high-quality, beautifully designed and provide cutting-edge technology. We've got our hands on some of their latest and greatest phones, as well as a number of the older models.
At Fonehouse, we're committed to helping you find your ideal contract. We have a huge range of pay monthly Huawei phone deals, including a selection of their leading handsets. So, we're confident that you'll be able to purchase the smartphone you've had your eye on, at an affordable price.
Are Huawei Phones Good?
Huawei provides an array of handsets featuring stylish designs and all of the latest technology is packed into each device. Their two flagship smartphone lines are the P and Mate series. The Huawei Mate series is a range of "phablets", focused on pixels and processors, whereas the P series offers more typical elements for mainstream consumers.
The camera quality is one of the standout features which appears in every model. The brand's mobiles boast serious photography technology and have been co-engineered with the expert German manufacturer, Leica Camera AG.
Are Huawei Phones Safe?
Yes, Huawei phones are safe for the average mobile user. There is no evidence to suggest that your data is any less secure than on a device made by any other brand.
Earlier Huawei models still run on the Android operating system, which is also used by the likes of Samsung and is a very trustworthy OS. However, some of the newer Huawei handsets won't have access to Google apps and services, but Huawei has actually created its own app store to combat this.
What is the Latest Huawei Phone?
One of the most recent releases is the
Huawei P40 Pro
, boasting a sleek design and 5G compatibility. The first thing you'll notice about this innovative handset is the 6.58-inch OLED display and its impressive quad camera system. You will benefit from the excellent 4200 mAh battery, too, as well as fast wireless charging and speedy wireless reverse charging.
When you shop with Fonehouse, you'll discover the best deals for this outstanding device on three of the top networks in the UK: Vodafone, Talkmobile, and Three. Simply select the options that appeal to you and choose your favourite plan.
How Much are Huawei Phones?
Fonehouse's Huawei handset deals start from around £16 to £53 per month, on a 24-month contract. This difference in price depends on certain factors, including which model you opt for and the amount of data allowance you require.
Once you've chosen your phone, scroll through our website to view all of the available plans. Then, select your desired network and tariff, before deciding what monthly cost suits you. This way, you can find a price that works for you.
Which is the Best Huawei Phone?
Choosing the right device is really important, but it can be difficult when there are so many different options available. Let us help you by comparing models on our website or in store. You can check out our roundup of the greatest deals, or browse all of the Huawei phones on offer and come to your own conclusion.
If you already know what you need from your smartphone, then you're a step closer to finding your perfect handset. If you're quite the photographer, take a look at the
Huawei P30 Pro
. The incredible 40 MP Super Sensing Camera has up to 50x zoom power and the long-lasting battery life means you'll be snapping away for hours.
†CPI Price Increase:
Three - Each year, your Pay Monthly airtime tariff will be adjusted according to the Consumer Price Index rate of inflation plus 3.9%, which is announced each January and adjusted on your bill each April.
Vodafone & Talk Mobile - Each year, your Pay Monthly airtime tariff plus all out of bundle charges will be adjusted according to the Consumer Price Index rate of inflation plus 3.9%, which is announced each January and adjusted on your bill each April. Unless otherwise stated, any cashback or gift incentives are provided by us, and not the network operators.
©2023 All rights reserved E&OE. fonehouse.co.uk is part of KTM Online Limited. Reg. No. ‍10781202. VAT Reg. GB ‍276 ‍6191 ‍72. Monthly prices may rise in line with RPI.