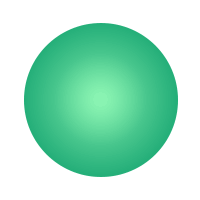 FREE Next Day Delivery - 7 Days a Week
No deals are available at the moment, check back later.
Huawei Phones
Huawei is one of the latest tech giants to emerge from China over the last five years. They have risen from being completely unknown outside of China to being known for making high-quality smartphones cheaply that compete with the likes of Samsung and Apple. In particular, they are known for the quality of the cameras that they put into their smartphones, and this is in part due to the partnership that they have made with one of the premier manufacturers of cameras in the world, Leica.
Their handsets are all based on the Android operating system thanks to the open-source nature of it, though Huawei enhances the basic android with a proprietary user interface over the top. Huawei devices span the range for the most budget value phones through to top-end smartphones that compete easily with the other mobile giants. Customers of Huawei are loyal, and they have attracted a large following, in fact, they currently outsell apple globally.
Huawei doesn't just produce quality phones ; they also produce many other technical devices. They are known for being innovators when it comes to technology and has been the first to market with many mobile technologies such as reverse wireless charging and the use of triple lenses on a phone.
Best Huawei Mobile Deals
We want our customers to have access to the widest range of mobile devices possible. This is something that we constantly strive for. We have a storeroom full of only the latest and greatest handsets ready to send to our customers. We stock not only the latest and greatest handsets, but we also stock a range of handsets that will suit anyone with any type of lifestyle need. These are all hand-selected to be the best that we can offer to our customers. Each of these has something great to offer our customers and we think each handset we stock is perfect for a particular customer. With this ethos in mind, we look at the offerings that Huawei makes and see great potential for our customers, so we stock a range of Huawei handsets from the newest developments back to some of the older models which we know are perfect for our more budget-minded customers.
Huawei Sim Free Deals
If you want to own the handset outright, then we can offer you a range of Huawei phones all sim free. This means that you are free to find any sim card you like to go with your phone, whether this is a pay-as-you-go SIM or a contract with any provider you see fit.
Huawei Contract Deals
When it comes to great Huawei phones, we have a wide variety of contract deals. These monthly deals come in all shapes and sizes to suit all lifestyles and all budgets. This is to make sure that you can get the perfect deal for whomever the phone is for. Whether this is a social media star, a constant talker, or a fast thumbed texter we can find a deal that will suit you.
Latest Huawei Phones
P50
P40 Pro
P40
P30 Pro
Mate X2
Mate 40 Pro
Nova 9
Nova 8
Y7a
Y9a
Y8p
Huawei Deals with No Upfront Cost
When shopping for handsets sometimes you may think that the handset that you want is out of your price range. However, this is where some of our great phone deals come in. We have several deals that offer you the best Huawei handsets with no upfront costs. We are usually able to do this as your monthly contract will cost you a little bit more each month. However, we work hard with our network providers to ensure that all costs are as minimal as possible so that you are getting only the best deals. This means that you can get your chosen handset straight away and not have to pay a penny more than you need to.
Best Huawei Prices
We work with Vodafone, Talkmobile and Three to ensure that you can find the best phone on the best network for you. This means that we can offer expensive network coverage and 4G availability across the whole country. This also means that we will be able to offer the best in the new 5G networks as they roll out as well. The variety of deals that we can offer means that there are also several extras and other offerings that we can add to your contract if you want. This is entirely at your discretion, and everything will be completely explained to you.
You might also qualify for some fantastic free gifts so we will let you know if you are eligible for these as well. If you want to know anything further, then get in touch with our great customer service team on 0333 900 1133.
What is the best Huawei phone?
Released in 2019, the P30 Pro remains one of Huawei's best phones to date. However, they are continuously improving on previous models, so you are sure to find a great handset option.
What is the cheapest Huawei phone?
The cheapest Huawei phones are in the Y range, so look out for handsets in this range if you are shopping on a budget.
†RPI/CPI Price Increase - Each year, your Pay Monthly airtime tariff will be adjusted according to: Three - Three's Fixed Annual Price Change which is 4.5% each April. Vodafone – The Retail Price Index which is announced each March and adjusted on your bill each April.
©2022 All rights reserved E&OE. fonehouse.co.uk is part of KTM Online Limited. Reg. No. ‍10781202. VAT Reg. GB ‍276 ‍6191 ‍72. Monthly prices may rise in line with RPI.