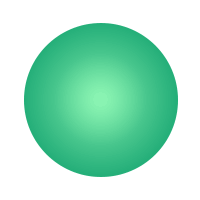 FREE Next Day Delivery - 7 Days a Week
No deals are available at the moment, check back later.
LG
LG is known as the 'other' mobile giant to come out of Korea. They have been making some quality handsets for many years, and whilst they may not be as prominent as they used to be, they are still adding some great quality devices to the market. They may not sell as many handsets as Samsung, but the ones they do sell are all of great design and have some amazing features. Their phones are all built on the Android operating system with a few suitable LG flourishes over the top in the user interface. LG might not have the most extensive range of handsets, but they do offer customers something to suit every pocket and every budget. Whether it is a high-end top of the range smartphone packed with all the latest technologies, or whether it is a more budget oriented model then you will be able to find something in LG's range that suits you perfectly. Their phones showcase design and they all look great. LG has a great following from its customers which means that they are loyal and know that they get a great phone for a great price.
LG might be more widely known for their other tech, in particular things like Televisions and other home cinema equipment. Their mobile devices use their technological expertise to make sure that they are the best that can be.
Best LG Deals
We know that our customers have great taste and are looking for a handset that suits their lifestyle. For this reason, we have a large storeroom that stocks a wide range of handsets and devices so that they are ready to be sent to our customers. This means that not only are we on the lookout for the newest and greatest handsets on the market, but we also stock a wide range of older handsets. This means that we can find something to suit anyone and everyone. No matter what your budget or what you are looking for we can find the handset that is perfect for you. Every phone we have in stock will be right for someone out there. This is why when we speak to our customers we want to get to know them so that we can help and advise them on the handset that is right for them. We evaluate every phone that LG produces and make sure that we stock only the models that we know are going to be right for our customers. We want to make sure that our customers are given the maximum choice when it comes to selecting their handsets.
LG Sim Free Deals
We know that some people want the freedom to be able to buy a handset outright. Therefore we offer a number of our LG handsets SIM-free. This means that if you want the flexibility to pick up a pay-as-you-go SIM or a contract from another provider then you can do this.
LG Contract Deals
If you want the reassurance of having a fixed monthly contract then we also offer a wide variety of deals on LG smartphones. These are available no matter what your budget or your lifestyle. You can find a deal that is perfect for you. Whether you make lots of calls, use a lot of data, or text all the time then there will be a deal that has got you covered. When picking the components of your deal it is important to make sure you get what you need. This normally starts with mobile data. This is your phone's connection to the internet when you are away from a WiFi source. So if you are constantly on the road and moving around then you might need a bigger data allowance than if you are always at home connected to your WiFi. If you run out of data whilst out and about your phone won't stop working, but you may well be charged extra for the amount of extra data you use. When you are out and about you will either be connected to the extensive 4G network or maybe even the newer and much faster 5G network that is slowly being rolled out all over the country. When you speak to our advisors they will be able to help you select the right data plan for you based on your usage. Whether this is constantly posting on social media, or just occasionally receiving photos of the grandkids. Some of our monthly contracts also feature cash-back offers. These will either be paid back to you automatically, or you will be given details of exactly how and when you can make your claim.
LG Models
G8S ThinQ
Q60
K10
Q6
V50 ThinQ 5G
LG Deals with No Upfront Cost
When you are looking at all the great handsets on offer then you may think that some of the handsets are well outside your price range. However, we can offer several deals that mean we can get you handsets with no upfront cost. This will usually result in you having to pay a little more on your contract each month, but it does mean that your handset will be dispatched as soon as the contract is signed. (Assuming that you haven't preordered a handset in which case you will get it as soon as it is released.) If you want to get a deal which gives you a cheaper monthly price then you can get a deal that includes an upfront cost. This is all about giving you flexibility in the options that you want to choose. This means that if you want to go for the top of the range LG ThinQ handset or you want to get something that is older, cheaper but more budget-friendly for you then we can help you to get the right deal. All of the LG handsets that we offer are future proof so even if you go for an older handset you are still going to be getting a great device that is perfect for you.
Best LG Prices
When it comes to selecting the network that works for you, we work with Vodafone, Talkmobile and Three to make sure that you get the perfect deal for you. Our network providers can provide coverage throughout the entire UK so no matter where you are we have got you covered. As these great companies roll out their 5G networks as well, we can include those in our offerings. Many of the deals come with great free gifts or available optional extras. Our customer service team will be able to tell you all about these when you contact them so you will know exactly what you are getting. If you want to know anything further then just get in touch on 0333 900 1133
†CPI Price Increase:
Three - Each year, your Pay Monthly airtime tariff will be adjusted according to the Consumer Price Index rate of inflation plus 3.9%, which is announced each January and adjusted on your bill each April.
Vodafone & Talk Mobile - Each year, your Pay Monthly airtime tariff plus all out of bundle charges will be adjusted according to the Consumer Price Index rate of inflation plus 3.9%, which is announced each January and adjusted on your bill each April. Unless otherwise stated, any cashback or gift incentives are provided by us, and not the network operators.
©2023 All rights reserved E&OE. fonehouse.co.uk is part of KTM Online Limited. Reg. No. ‍10781202. VAT Reg. GB ‍276 ‍6191 ‍72. Monthly prices may rise in line with RPI.