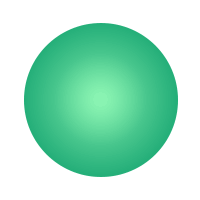 FREE Next Day Delivery - 7 Days a Week
Oppo Deals and Handsets
Here at Fonehouse, our ethos is simple; we are here to provide our customers with the best in choice. From handsets to pay monthly deals, we want to make sure you can create the perfect combination and get the best value for money when you decide to shop for a new phone. Our customer service base means we are determined to put you first, so we spend some time checking out newer companies to the market. If we think that the handsets on offer are good enough for you to consider, then we will stock them if we don't well you won't find them here and we only want to serve you with the best on the market.
Oppo is a newer brand, and we are so excited to be able to introduce you to them here. They have made a very strong start and are offering some genuinely exciting handsets that we are sure you are going to love. Based in the world of Android technology, they are offering innovative designs, some of which have never been seen before, and the phones are well made and robust, just how we like them.
Guangdong OPPO Mobile Telecommunications Corp., Ltd or Oppo as they are more easily known is a Chinese brand that has started to really see recognition in the UK since they founded in 2004. It has taken some time to break into the international marketplace, but they have been making good strides with their last few offerings, and we can see why as they have a great pricing level and the technology they are including is state of the art. They certainly seem to be paying attention when it comes to what customers want from a mobile phone. There new range of handsets, the RX17 Neo, Find X, and RX17 Pro are awesome pieces of kit that have some great features. Their market share is increasing as is their following all over the globe.
One of the things that we have seen is the struggle with the front-facing camera. Lots of manufacturers have made attempts to get rid of it from the front screen in order to have the perfect infinity look for full-screen viewings, but generally, this has just meant neater water drop and teardrop notches. Oppo decided to take a different approach and has released a range of either manual or motorised pop-up camera housing that sees the selfie camera stored neatly out of view until needed. This clever technology is innovative and offers the user the chance to have a completely solid front panel with no interruptions, and yet take advantage of the camera technology.
Speaking of camera technology they have added some seriously heavyweight kit to their phones which is perfect if you want to capture the moment in a high-quality photo or video, and while, like all manufacturers, all of their handsets offer something a little bit different, they all feature robust cameras that users will love. Oppo has also chosen to future proof their offerings and are among the first wave of mobile phone companies that have released a 5G enabled handset which is going to become the norm over the next few years, but makes it a popular option at this stage as people want to get moving on 5G as soon as possible to take advantage of the new high-speed connectivity if offers.
So, we are thrilled to offer a range of Oppo handsets, and then we have worked hard to make sure you will find the best in network connectivity moving forwards. This is why we partner exclusively with Three and Vodafone. Not only do they have the best coverage maps, and are at the forefront of the 5G movement in the UK, but they share our customer ethos, and are committed to excellent levels of customers service. So we can be confident that your handset will have call making and internet function wherever you may roam as their coverage is simply that good.
We have also worked hard with them to establish some really great deals, that are easy to understand and give you plenty of choice without being bogged down in confusion and information overload. All of our deals are laid out logically to show you exactly what you can get when you combine an Oppo handset with one of these amazing deals. This means we have a range of data combinations on offer, again all of which are clearly marked. Data is an important part of your pay monthly deal as this is where things can unravel if you do not have as much as you need. If you do not know how to work out the amount of data you need, have no fear. Our team is here and waiting to help, with a few simple usage and lifestyle questions they will be able to guide you to a deal that gives you more data than you need, which is preferable to not having enough. It probably won't even cost as much as you thought either! You will also find that there is a great range of free gifts on offer with many of the deals, whether this is to do with calling when you are not in the country to streaming music or film, they are generous freebies that really help you get the most out of your contract. Again they are all clearly marked but if you are unsure about what you can get then do ask our customer service team and they will be happy to fully explain everything for you. Finally, we have free next day delivery on every handset we have in stock as we understand how exciting it is to get a new phone, and we wouldn't want to wait for ages either.
So, why not have a look at the awesome new handsets from Oppo, and see for yourself what they offer. Once you have found one you like, then you can simply pick a deal to go with it. At any point, you can also chat with our customer service reps, and they can help you establish exactly what you need and which deal might be best for you. They can be contacted on 0333 900 1133 and are based here in the UK, with loads of answers to many questions, so why not give them a call.
†RPI/CPI Price Increase - Each year, your Pay Monthly airtime tariff will be adjusted according to: Three - Three's Fixed Annual Price Change which is 4.5% each April. Vodafone – The Retail Price Index which is announced each March and adjusted on your bill each April.
©2022 All rights reserved E&OE. fonehouse.co.uk is part of KTM Online Limited. Reg. No. ‍10781202. VAT Reg. GB ‍276 ‍6191 ‍72. Monthly prices may rise in line with RPI.