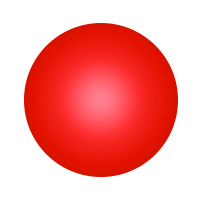 FREE Next Day Delivery - 7 Days a Week
Cyber Monday Phone Deals 2023
Cyber Monday Mobile Phone Deals
Cyber Monday is a shopping event that originated in the United States. It happens on the Monday after the Thanksgiving Holiday and sees retailers drop prices and offer deals to tempt shoppers to spend money after what would be quite a quiet weekend because of the Thanksgiving celebrations, when people would generally be at home with their families and not shopping, even online. Started in 2005 this event has rocketed in popularity and always happens on the Monday after Thanksgiving, which this year means it falls on Monday 27th November 2023.
As the trend seemed so popular in the States and because shoppers now regularly shop in countries other than their own, the UK now holds Cyber Monday, and we have decided to offer a great range of Cyber Monday Mobile Phone Deals as a thank you for being such awesome customers.
We have got a team of people on the case hunting out the best in mobile phone deals to make sure that our Cyber Monday event is exciting and packed full of offers, so there is something for everyone. If you are planning to upgrade your mobile phone or want to start a pay monthly contract as you are spending too much money on pay as you go, then do be sure to have a browse. You can score some really great Cyber Monday mobile phone deals by shopping with us.
Cyber Monday: Everyone is in
To make sure that everyone can benefit from our amazing Cyber Monday mobile phone deals we have been hard at work looking for deals on as many handsets as possible. From high-end phones to level-entry equivalents we want to be able to offer the most significant range possible. We are working hard with our partner network providers, Vodafone, Talkmobile, and Three to negotiate the best pay monthly contract deals for you all, but you will have to be quick as these deals will not be around for long.
Cyber Monday: Bag a Bargain
On Cyber Monday we want you to be excited by the range of offers and deals that we have, and we think we will succeed. So many phones are going to be included by the most prominent names like Samsung, Apple, Nokia and Sony.
Whether you are looking for a new iPhone or just want something more fundamental to make and receive calls you will note that we have a range of deals, so with no upfront cost, some with cash back and some with access to the excellent extras offered by the network providers, so whatever phone you are after you should be able to find a deal to suit. We will have handset offers on Samsung phones, Sony phones and many more.
Perhaps you are looking for an iPhone 15 or a Samsung Galaxy S23 and haven't yet found the deal for you. We are convinced that when you see the fantastic offers we have on Cyber Monday, you will be sure to find something to make you want to buy it now. Be sure to have a good look around as our deals will be across all the handsets, every manufacturer, so primarily right across the whole of our store.
Cyber Monday: No Upfront Cost
If you are wondering about the term no upfront cost, then here is a quick rundown. Mobile phone deal prices are made up of a number of elements, and the network provider can choose how the handset is made available. This can either be by charging the customer a sum, which represents either some or all of the price of the handset or by adding the cost into the monthly price. If you have a phone with no upfront cost then you will probably be paying more per month than someone who chooses to pay for the phone, however when it comes to high-end phones that cost about £1000 you can see why people opt for a no upfront cost deal as they can have the phone they want at a monthly price they can afford.
Cyber Monday: Deals, Deals, Deals
Our team get really excited when it comes to Cyber Monday as we love giving our customers even better deals than usual. Just because you are all such fantastic people! There are so many phones out there you have the broadest range of choice so whether you have your sights set on a Samsung Galaxy S21 FE or an iPhone 15 Pro you could find yourself lucky on the day. Of course handsets across all levels will be included in the deals, so this could be the perfect time to get your child their first phone or improve the ability of an older relative to keep in touch.
The race for the best handset is opening up this year with both Sony and Google Pixel offering some really great handsets that provide a cheaper way to have a really clever smartphone without paying the top end prices or of course you could treat yourself to the newest iPhone or Samsung handset. Whatever you decide we have the pay monthly deal to match your exceptions so be sure to check out the Cyber Monday mobile phone deals here.
Cyber Monday: Fonehouse Deals
Until the event starts we promise to keep hunting for the best Cyber Monday deals and will be adding them to this page when they become available.
At Fonehouse we partner exclusively with Vodafone, Talkmobile, and Three which means we can be sure our customers have the best network service and connection wherever they are. We have also been able to secure some great extras from both providers.
If our Cyber Monday deals have caught your eye or if you have questions about any one of the specific offers with Fonehouse, then why not call one of our superb customer service team members today, on 0333 900 1133.
†CPI Price Increase:
Three - Each year, your Pay Monthly airtime tariff will be adjusted according to the Consumer Price Index rate of inflation plus 3.9%, which is announced each January and adjusted on your bill each April.
Vodafone & Talk Mobile - Each year, your Pay Monthly airtime tariff plus all out of bundle charges will be adjusted according to the Consumer Price Index rate of inflation plus 3.9%, which is announced each January and adjusted on your bill each April. Unless otherwise stated, any cashback or gift incentives are provided by us, and not the network operators.
©2023 All rights reserved E&OE. fonehouse.co.uk is part of KTM Online Limited. Reg. No. ‍10781202. VAT Reg. GB ‍276 ‍6191 ‍72. Monthly prices may rise in line with RPI.