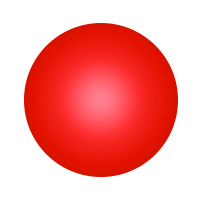 FREE Next Day Delivery - 7 Days a Week
PlayStation 5 Digital Console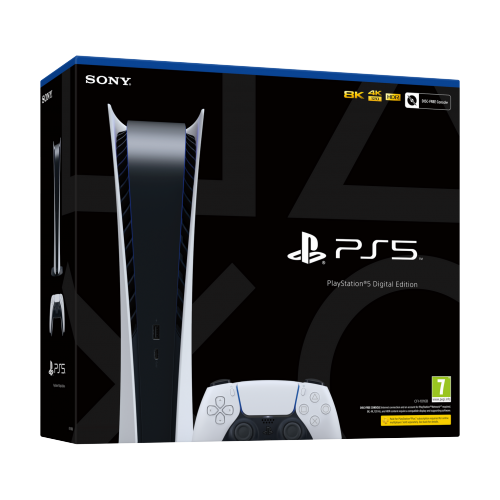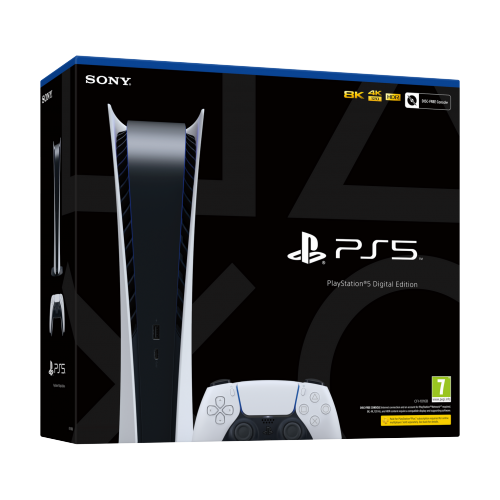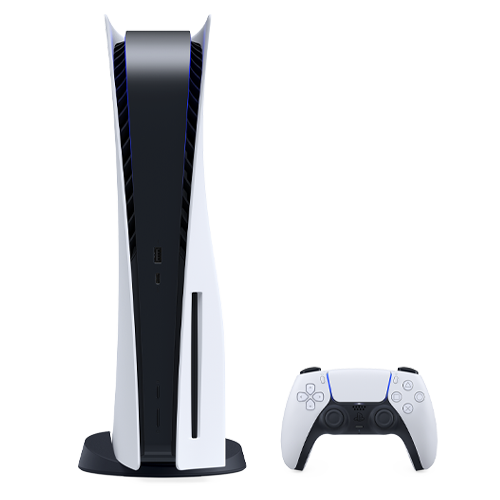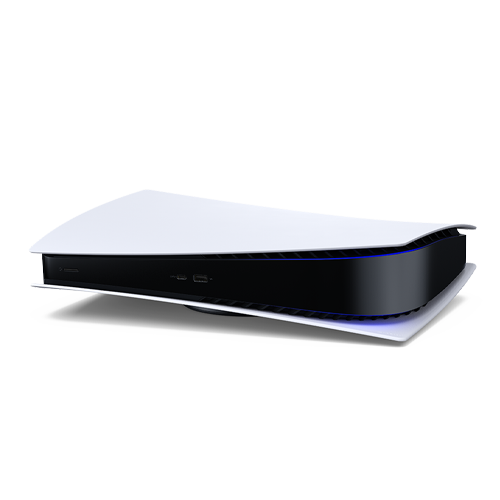 PlayStation 5 Digital Console
Experience lightning-fast loading with an ultra-high-speed SSD, deeper immersion with support for haptic feedback, adaptive triggers and 3D Audio, and an all-new generation of incredible PlayStation® games.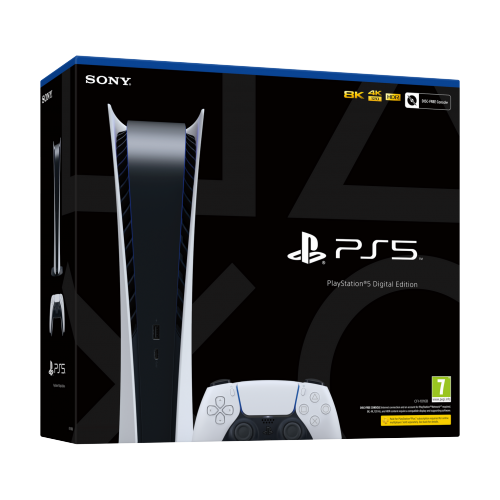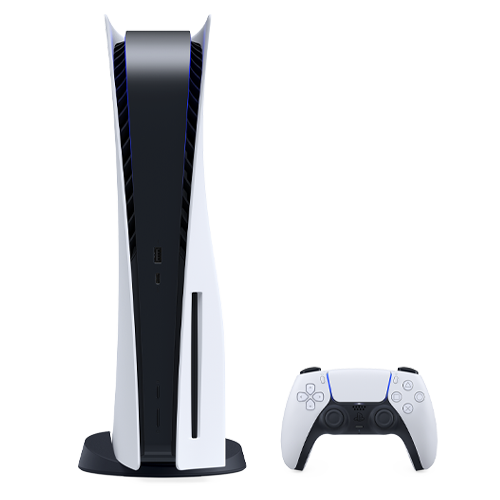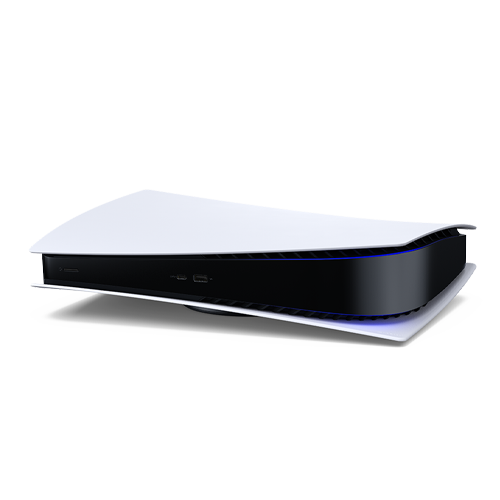 Key Features:
PlayStation VR integration
Upgrade digital PS4 games to digital PS5 games
Slim design, easy to slim into small places
Supports 8K
Today's Price
Including VAT & Free Delivery
FREE DELIVERY
Order now for delivery in 3 - 4 days*
Experience lightning-fast loading with an ultra-high-speed SSD, deeper immersion with support for haptic feedback, adaptive triggers and 3D Audio, and an all-new generation of incredible PlayStation® games.
Sony PlayStation 5 Digital Edition
We are currently out of stock of this product – Register your interest to keep up to date with the latest delivery dates, news and reviews.
After 7 years, the brand new PlayStation 5 Digital is here. This brand new, upgraded console brings the highest quality gameplay you've ever seen. Allow yourself to get completely sucked in to all your favourite games. With it's fresh design and high quality graphics, you can expect an extremely high quality product.

PlayStation 5 Digital Design
The PlayStation 5 Digital console itself has a very chic design to it. You can enjoy a white and black two tone design with a matte finish all over. This leaves for a neutral design that fits in with any house. All USB ports and buttons sit in the black part of the console. This is tucked between two thinner white sections. Just under the white lips you can see an LED light. Thanks to this, you can enjoy a very futuristic console design.
As this is the digital edition, there's no disc drive. Of course, that means you aren't able to use disc games. Instead, you do have to use entirely digital games but, it does save on money and space! It also makes the Playstation look a lot cleaner as it has an all over smooth finish.
As this is new PlayStation 5, you're getting a whole new controller with it. When you purchase the PlayStation 5 Digital, you'll get the DualSense Wireless Controller. Much like the consoles design, you're going to enjoy a very slick, all over finish. Each control is placed in the perfect position to ensure that you can game for hours on end without feeling uncomfortable.
PlayStation 5 Digital Features
Virtual reality has taken the world by storm and is improving with every single coming day. If you have a PlayStation VR console, you'll be able to use it alongside the PS5 Digital. All you need to do is connect your VR console and you're good to go. All your digital PS VR games are compatible with the PlayStation 5 Digital, meaning you don't have to spend time and money buying new ones.
Another you're going to be able to save money with this new console is using the backwards compatibility feature. This console will allow you to play all your favourite digital PS4 games on the PS4 Digital. You won't have to convert them or spend hours trying to upload them. Just enjoy the backwards catalogue of games available.
PlayStation 5 Digital Performance
To ensure that you're having one of the best gaming experiences available, the PlayStation 5 Digital will show every single one of your favourite games in 4K resolution. This means that you're going to be able to view the smallest of details and lightest of colours. This will improve your gameplay in ways you can't imagine. This console also supports 8K displays to offer a heightened resolution and overall view. With the HDR technology the PS5 Digital supports, you're going to have extremely vibrant colours, the darkest shadows and very bright highlights. This range of colours is going to pull you right into the game and create an experience you've never before had.
Another new feature to the PlayStation 5 Digital that is going to entirely transform your gaming is the ray tracing component. A lot of games use light to create a realistic image and this console has optimised this to ensure you fully immerse yourself. Rays of light from your game play are simulated to create realistic shadows and highlights in the game. This will give a much more surround feeling when playing your games. It's also going to engulf the player and really take them into the gameplay world.
PlayStation 5 Digital Deals
Here at fonehouse, we like to know that our customers are getting the best deals possible. Desirable tech doesn't have to be expensive at all. We make sure that the tech you desperately want is available to you. With free next day delivery included in all our tech orders, you don't have to worry about waiting around. Get your brand new console quickly so you can enjoy it the very next day.
You can contact us on 0333 900 1133 with any questions you have surrounding the PS5 Digital, any other tech products or if you need help placing an order. We have a UK based call centre full of individuals with the best knowledge of our products.
Specification
©2023 All rights reserved E&OE. fonehouse.co.uk is part of KTM Online Limited. Reg. No. ‍10781202. VAT Reg. GB ‍276 ‍6191 ‍72. Monthly prices may rise in line with RPI.