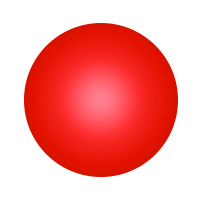 FREE Next Day Delivery - 7 Days a Week
Mobile Phone Upgrades
Check your eligibility by filling out our upgrade form
Our Lowest Ever Prices
Free Next Day Delivery
24 Years In Business
Keep Your Phone Number
Upgrade Up To 45 Days Early
Why choose
?
Secure data protection
14 days returns policy
FREE phone insurance for the first month
Free Next Day Delivery
UK based customer service team
Find your nearest store
Check out our top selling upgrade phones
When Can I Upgrade My Phone?
You're usually entitled to a phone upgrade once you've finished or are coming towards the end of your existing contract. The exact time can differ, though; this depends on your network provider and remember, upgrade plans are subject to availability.
Give our friendly customer service team a call if you're unsure about your upgrade date. They will check over your contract, advise you on timings and if you're eligible, help you find the next best handset deal!
How Do Phone Upgrades Work?
Many people take the opportunity to upgrade to a shiny new phone at the end of their contract. This often means changing your tariff, too. So, you will be paying a different amount per month, depending on which device you choose.
However, you don't have to swap your phone for another. If you fancy keeping your current handset, then you can simply opt for an increase in data allowance, minutes or texts. For anyone looking to save a bit of money, you could even switch to a cheaper deal.
Can I Give My Upgraded Phone to Someone Else?
When you upgrade, you will keep your old device as well as receiving your brand new one. You can do what you please with both handsets and even hand over the spare to a friend or family member.
If you want to transfer your entire contract to somebody else, you can usually do so. However, you'll need to find out if this is definitely possible with your network provider.

Can You Keep Your Phone When You Upgrade?
Yes. If you're happy with your current device, you can keep your phone and just amend your tariff. There are several reasons why upgrading is beneficial, though, as you can benefit from an increase in data, minutes or texts.
If you do switch to a newer handset, you won't need to return your old phone to receive the latest model. Fonehouse offers terrific tariffs for a simple and speedy upgrade, so get in touch to see if you're eligible.
Can You Upgrade Your Phone Early?
Sometimes; it depends on your network provider and your package. For instance, if you're with Vodafone, you'll have to check which type of plan you're on and how long you've been with them. Whereas, Three will allow you to upgrade if you're within 30 days of your contract's end date.
EE allows you to upgrade once you are six months into your contract, but this involves paying an early upgrade fee. Although, if your new plan is higher than your existing plan, you can upgrade in the last 100 days of your contract with no added fee.
How Do I Upgrade My Phone Contract?
With Fonehouse, it's easy to upgrade your phone contract because we take care of nearly every part of it. All you need to do is decide what phone or deal you'd like to upgrade to and we'll do the rest.
If you're unsure about the best option for you, be sure to call us on 0333 900 1155 and speak to one of our team members.
You can also check your options by filling out the upgrade form on this page. Afterwards, we will contact you with your upgrade information, as well as informing you on special offers and other promotions.
©2022 All rights reserved E&OE. fonehouse.co.uk is part of KTM Online Limited. Reg. No. ‍10781202. VAT Reg. GB ‍276 ‍6191 ‍72. Monthly prices may rise in line with RPI.