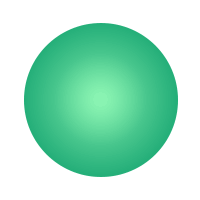 FREE Next Day Delivery - 7 Days a Week
Nintendo Switch
Getting our customers value for money is at the heart of everything we do. We work really hard to ensure that you have access to the best pay monthly mobile phone contracts and are always looking for new ways to make things even better. So far we have been able to secure the best deals from the two leading network providers, we have brought you free next working day delivery, and we have secured excellent free gifts from the network in the form of data streaming services and roaming benefits. We also have some great cash back deals too. Now we have gone one better, and we are so excited to bring you free gifts to compliment your already awesome deal. We have handpicked some of the best gifts, so we hope you will be as excited as we are.
The Nintendo Switch
Coming from one of the biggest gaming companies in the word the Nintendo Switch brings you the best of gameplay both inside the home and out. The Switch is a two in one device that means you can play games at home, in the lounge or any room of the house, and you can play games on the go. This device replaces both your fixed home games console and your mobile games console and is really quite brilliant.
Whether you want to challenge a friend to a duel at dawn, in the park of course just for effect, or whether you are happy playing home alone, the Switch offers you a versatile gaming experience that you will really love, and we can get you one for free when you choose the Nintendo Switch as your free gift on any of our qualifying deals.
Pick a Deal
Any deal! We have tried to make sure that you can get the free gifts on a wide range of handsets as we know that you all love something different. So whether you are looking for an iPhone, a Samsung, a Huawei or something else altogether have a look at the deals page and see whether the handset you fancy comes with one of our awesome free gifts. There really is no catch these amazing gifts are free of charge, we haven't added them to the price of the contract, they are just genuinely totally free and totally awesome.
Take Pokemon Let's Go out into the world and catch as many as you can, or stay home and battle The Legend of Zelda. There are so many different games in all genres available that you will be spoilt for choice and as you get the console free, you will be able to afford even more fantastic games to add to your collection. Popular games like Mario, Minecraft and Fortnite are all available on the Nintendo Switch, so what are you waiting for.
For more information about the free gifts or any of the amazing deals that we offer, please do call our customer service team on 0333 900 1133 and they will be delighted to help.
©2023 All rights reserved E&OE. fonehouse.co.uk is part of KTM Online Limited. Reg. No. ‍10781202. VAT Reg. GB ‍276 ‍6191 ‍72. Monthly prices may rise in line with RPI.