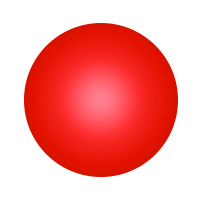 FREE Next Day Delivery - 7 Days a Week
Vodafone Smart Watch, V Kids Watch with GPS
TCLMOVE Watch
Kids want to explore but as a parent you want to know they're safe. That's where TCLMOVE Watch connected with a V-Sim by Vodafone comes in. If you want to know where they are, you can check their location on the TCLMOVE app; and if they need help, they can send an alert to your smartphone via the SOS button on the watch. So they have freedom to do more while you have the reassurance that you're both connected.
*Frequency of location reporting is subject to GPS and Vodafone network coverage.
£125.00
plus £4.00 per month subscription
See where they are
With GPS tracking on the TCLMOVE app, you and up to 4 other app members can see where your child's watch is on a map and get directions to their location with Google Maps or Apple Maps through your smartphone. So you can have reassurance that you can know where they are, even when they're not nearby.
And with Safe Zones, you can let your kids explore more within a specific area. All you need to do is activate the Safe Zone option in the app, and the watch will frequently check your child's location (see FAQ for detail). You will receive an alert if your child's location moves outside the specified area- please note that these alerts are not instant. So you can have peace of mind even when you're not nearby.
Subject to Vodafone network and GPS coverage
Know when they need help
You can setup a family group on the TCLMOVE app with up to 4 additional members, who can also receive notifications from the watch. If your child needs help, all they need to do is press the SOS button on the watch for 5 seconds and it will trigger an alert to you and the rest of the group. So you can have the reassurance that even if you are not available, somebody else can help them out.
Subject to Vodafone network and GPS coverage
Designed for kids
Smart, safe and fun to wear so it fits into your child's everyday life whether they are at school, on the go or simply playing at home. It's available in two colours (blue and pink) and it's water resistant too so they can wear it out and about. Plus, it has up to 3 days battery life.
There are also three games available so they can be kept entertained including a voice changer and a calculator. Plus, with "School Time" you can disable games and messaging so you can make sure that there are no distractions when they should be focusing on more important things.
Stay in touch
Record and send voice messages of up to 30 seconds to each other – great for staying in touch throughout the day. Plus, if their friends also have the TCLMOVE watch, they can send voice messages and emojis to each other. However, as the watch's administrator you will always be able to see and manage your child's contacts through the TCLMOVE app.
You can also send reminders about important things that might just get forgotten – like homework or chores, so they are doing what they should, when they should (hopefully).
Specifications
GPS/LBS/WLAN/AGPS
GSM 900/1800 Bands UMTS B1/B8
90 Minutes charing time
Li-ion Ploymer battery, 450 mAh capacity
Water Resistant
Rain/splash-proof (IP67)
Battery Life
Up to 3 days
V-Sim
To be inserted into device
Weight
50g
©2023 All rights reserved E&OE. fonehouse.co.uk is part of KTM Online Limited. Reg. No. ‍10781202. VAT Reg. GB ‍276 ‍6191 ‍72. Monthly prices may rise in line with RPI.