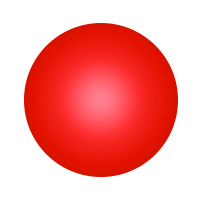 FREE Next Day Delivery - 7 Days a Week
Vodafone Multi Tracker, GPS Tracker
TrackiSafe Mini
Vodafone in partnership with TrackiSafe, brings you the V-Multi Tracker TrackiSafe Mini, so you stay connected to the things you care about, even if they're out of sight. The GPS tracker helps you find your laptop, your keys – anything you want to keep an eye on. And you can manage it all from your smartphone. So now you don't need to worry about the things you love going walkabout. The TrackiSafe Mini does it for you.​
Subject to Vodafone network coverage and GPS signal
£45.00
plus £2.00 per month subscription
Keep track with GPS
Knowing the things you love are safe, and exactly where they should be, can really put your mind at ease. With the TrackiSafe Mini's GPS you can find your stuff in moments. Track your keys, laptop – anything you need to – in real time from your smartphone. See where it is, where it's been, and get an alert if it leaves the safe zone you set from your app. This smart device uses 3 location tracking technologies, including GPS, Wi-Fi and Cellular.
Subject to Vodafone network coverage and GPS signal
Proximity alert
If only there was a way to tell if your child's bag is still in the hallway before they get to school. Or that the house keys are still in the office before you get to your front door. Well, now there is. Thanks to TrackiSafe Mini's Bluetooth, you'll get an alert if what you're tracking goes in or out of range of you and your phone. So you can nip back and grab it before you get too far.​
Subject to mobile connectivity
Move and speed alerts
It's good to know someone's got an eye on your things if you can't be there. The TrackiSafe Mini can be that someone as you'll get an alert if your things start moving when they shouldn't. Be sure your prized golf clubs are where you last left them or that your brand new moped is safe and sound in the garage. Even get an alert if that special something goes over a certain speed – just set the limit you want on your app.
Subject to Vodafone network coverage and GPS signal
SOS Alert
The TrackiSafe Mini is also good in a crisis – it has a second job as an SOS button. If there's an emergency and someone needs help, they can press the button to send you an app alert or email with their coordinates. So you know when they need help and where they are.
Subject to Vodafone network coverage and GPS signal
Small and light
The TrackiSafe Mini is 39mm wide and just 12mm high. So it will easily clip on to your laptop case, keys or whatever you want to track. It may be mini but, with all its handy in-built features, it packs a lot of punch. And it weighs in at less than 20g so you'll hardly know it's there. ​
V-Sim keeping you connected
The TrackiSafe Mini is powered by our fast, reliable network thanks to the V-Sim by Vodafone. Plus, with simple, flat-fee pricing backed by our V-Sim Price Promise you can say goodbye to worrying about unexpected charges. Even check on your prized possessions when you're out and about and abroad in most European countries.
Specifications
Quad GSM 850/ GSM900/ DCS1800/ PCS1900
WiFi/LBS: in the absense of a GPS signal
TrackiSafe uses WiFi and LBS to point the area
where your valuable is located, thanks to WiFi
and nearby cellular tower triangulations
Water Resistant
Rain/puddle-proof (IP67)
Battery Life
Average 1-2 days
V-Sim
Embedded
Lightweight
20g
©2023 All rights reserved E&OE. fonehouse.co.uk is part of KTM Online Limited. Reg. No. ‍10781202. VAT Reg. GB ‍276 ‍6191 ‍72. Monthly prices may rise in line with RPI.