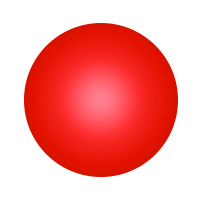 FREE Next Day Delivery - 7 Days a Week
Vodafone Pet Tracker, GPS Pet Tracker
Pod 3
Vodafone brings you V-Pet Tracker in partnership with Pod 3, the ultimate companion for your four-legged friend. With the light and compact Pod 3 on their collar, you'll never have to feel apart from your cat or dog again, even when you're not nearby. Real time tracking leads you straight to them if they wander off on walkies. Safe zone alerts let you know when they stray anywhere they shouldn't (like next door's garden). And activity monitoring keeps tabs on what they're up to – from territory patrols to afternoon catnaps. Find them. Follow them. Stay even closer to them.​
For full functionality a 30-day V-Sim plan, Vodafone network coverage and GPS signal are required. Your 30-day plan provides access to the Pod app and service. If you cancel or suspend your plan you will no longer be able to access the Pod app or service. Terms apply.
£95.00
plus £4.00 per month subscription
Pinpoint your pet
Our pets love to roam free – and with this device, you won't have to worry if they wander off on walkies. Or take a wrong turn out on the prowl. Pod 3 is a GPS, Wi-Fi and Bluetooth tracker for dogs and cats that tracks their location inside or outside. Plus, with safe zones, you'll stay in the know if your pet escapes – or strays somewhere they shouldn't.
Subject to Vodafone network coverage and GPS signal
Know them even better
Wouldn't it be great to find out what your pet's day really looks like? Now, thanks to Pod 3's activity monitoring, they can tell you. It records when they've been on the move, and tracks all-important downtime too. So you can check whether they're exercising (and resting) just as much as a happy, healthy pet should. And keep an eye out for anything unusual.​
For all shapes and sizes
The Pod 3 has a light and compact design – so it's easy to wear and stays out of the way. No matter how big or small your pet. It's also pet-proof. Which means it can stand up to whatever the day's adventures throw its way – from the rough and tumble to those wild weather walks. In fact, your pet won't even know it's there. (But you will.)​
The tracker that keeps up
Dogs don't stop, so neither should your dog tracker. While your cat tracker should be able to endure every adventure. Thankfully, Pod 3 makes it easy to keep tabs on them for longer with simple-to-replace rechargeable batteries. Just swap to the included spare when one's running low – without taking Pod 3 off their collar. And without missing a beat.​
Specifications
2G:GSM850/EGSM900MHz/
DSC1800/PCS1900MHz
3G:WCDMA, Band5(850MHz), Band8(900MHz),
Band2(1900MHz), Band1(2100MHz)
Water Resistant
Rain/puddle proof
Battery Life
Average 1-2 days
V-Sim
Embedded
Weight
31g
©2023 All rights reserved E&OE. fonehouse.co.uk is part of KTM Online Limited. Reg. No. ‍10781202. VAT Reg. GB ‍276 ‍6191 ‍72. Monthly prices may rise in line with RPI.